Active Travel
At Copley we are keen to promote active and safe travel to school. Walking to and from school makes the local community a safer place for everyone and it can also have huge benefits for health and well-being.
Our local South Yorkshire Modeshift STARS Officer visited Copley to talk to our Year 5 pupils about keeping safe when walking to and from school. As well as learning about the importance of road safety, we considered how parents can support school in keeping children safe too.
Park and Stride on your way to and from school
We looked at a map of the local area and we identified a yellow zone that indicates this area offers a five minute walk to school and a blue zone that offers a ten minute walk to school, as you can see on the map below.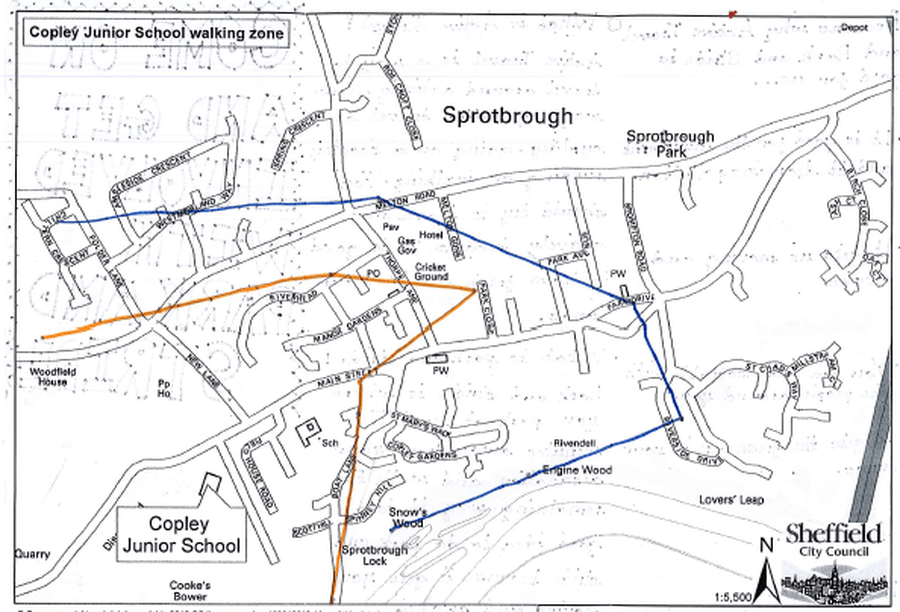 Our Modeshift STARS Officer helped us to locate some temporary signs around the village as a visual reminder of the zones.
The park and stride zone enables parents/carers and relatives to park their vehicle in a safe, non-obstructive place and enjoy 5 or 10 minutes of fresh air by walking to school.
Look out for the posters in our local community which indicate when you have entered the 'Park and Stride' zone.
Please find out more by reading our leaflet below.
Support our Parking Pledge!
Year 5 pupils have designed a 'tax-disc' style reminder card to support a parking pledge which we are asking parents and carers to sign. Three winning designs were chosen and any parent who signs the pledge will receive a laminated 'tax disc' style pledge card (as featured below) to display in their car if they choose to.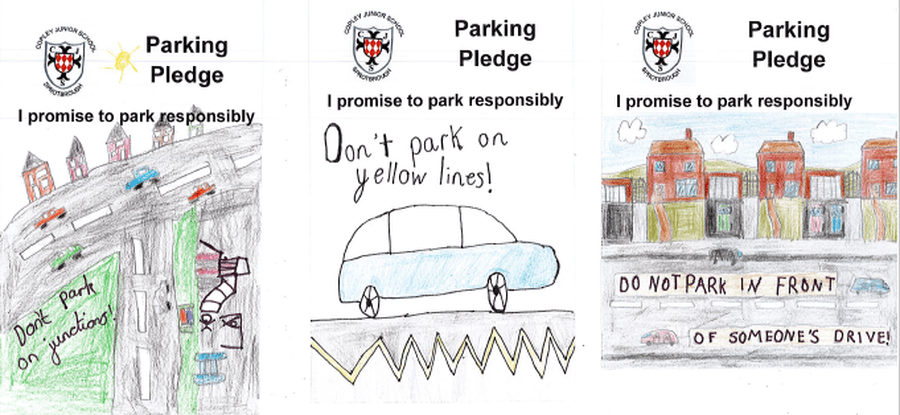 Please find below a copy of the parking pledge letter sent to all parents/carers.
Active Travel - Autumn Term Ten Day Challenge
We promoted the 'Ten Day Active Travel Challenge' as a great way to get fit and healthy and to help protect the environment. This campaign had great impact as you can see from the results below. Let's keep on walking to school to keep fit and help our environment!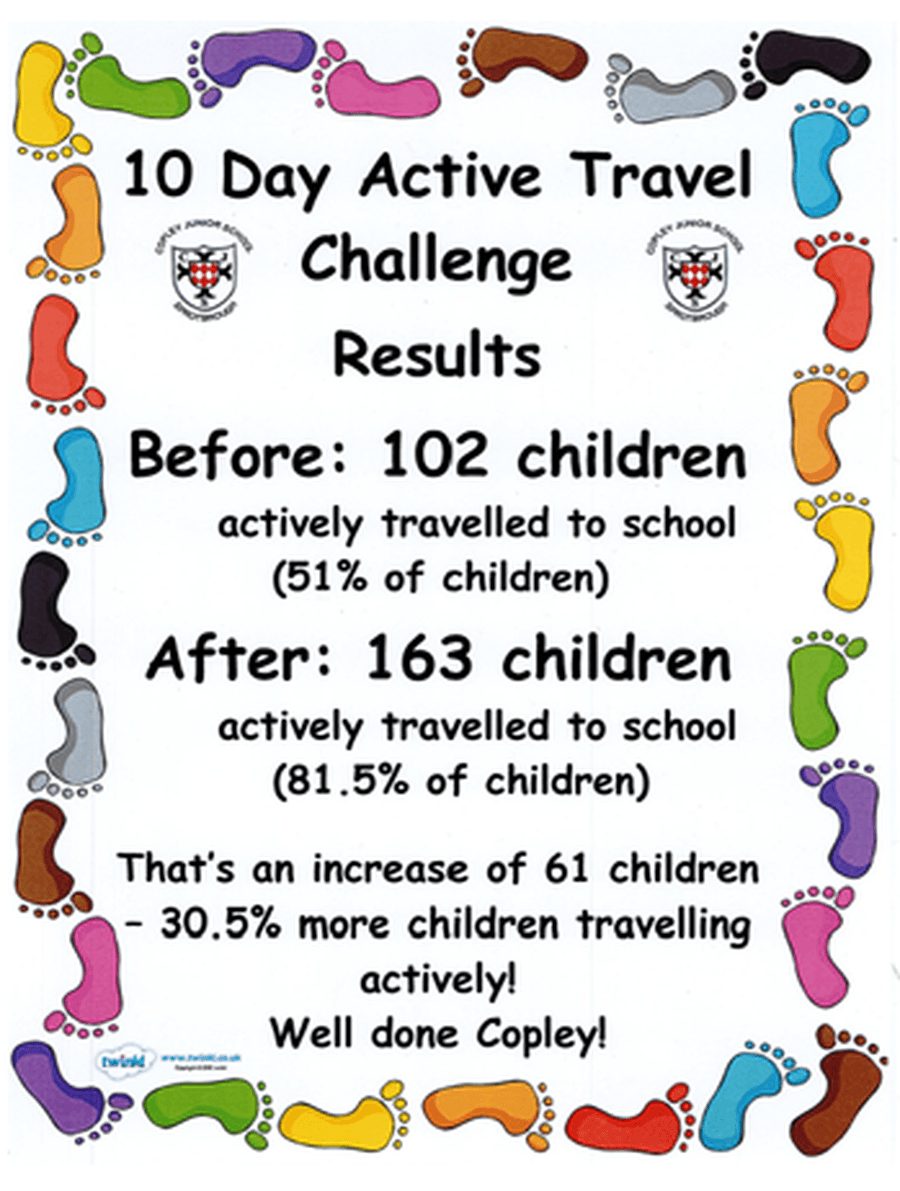 As a result of the high impact of our 'Active Travel' campaign we were rewarded with a theatre visit! The MOMO Theatre Company came to deliver their fun, active and humorous stage play to encourage children to be active and safe on their journey to and from school.
Active Travel - Summer Term Ten Day Challenge
Our Green Team promoted the summer term active walking challenge and afterwards, they prepared the PowerPoint presentation below for our Friday achievement assembly to celebrate that our active fortnight saw a 22.2% increase in active travel.