E Safety
In school, children are taught Computing and it is used to support learning across the curriculum. The Computing Curriculum states that 'children should be taught to use technology safely, respectfully and responsibly; recognise acceptable/unacceptable behaviour; identify a range of ways to report concerns about content and contact.'
As outlined in our E-Safety and Acceptable Use Policy, E-Safety education will be provided in the following ways at Copley Junior:
A planned e-safety programme will be provided as part of Computing/PSHCE/RSHE and other lessons and will be regularly revisited – this will cover both the use of ICT and new technologies in and outside school

Key e-safety messages will be reinforced as part of a planned programme of assemblies and tutorial/pastoral activities

Pupils will be taught in all lessons to be critically aware of the materials/content they access on-line and be guided to validate the accuracy of information
To read our E-Safety and Acceptable Use Policy please click here.
All children are taught how to make effective use of the internet alongside SMART (Safe, Meeting, Accepting, Reliable, Tell) rules to stay safe online. Our 'Rules for Responsible Use' are studied in all years, are displayed in prominent places around school and can be seen below.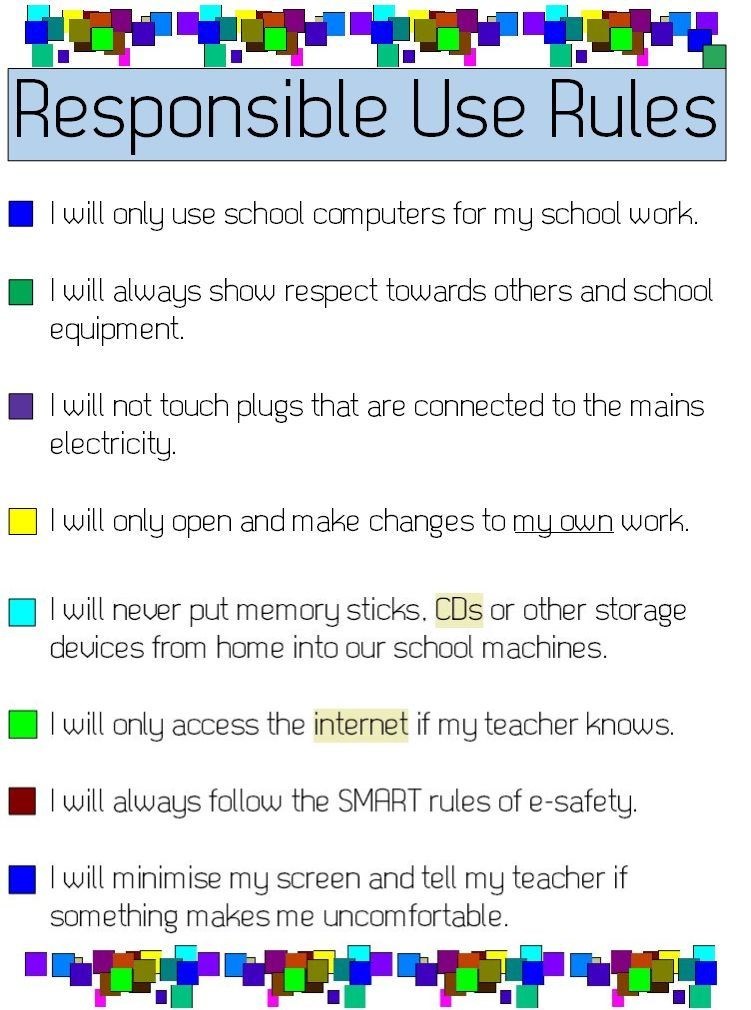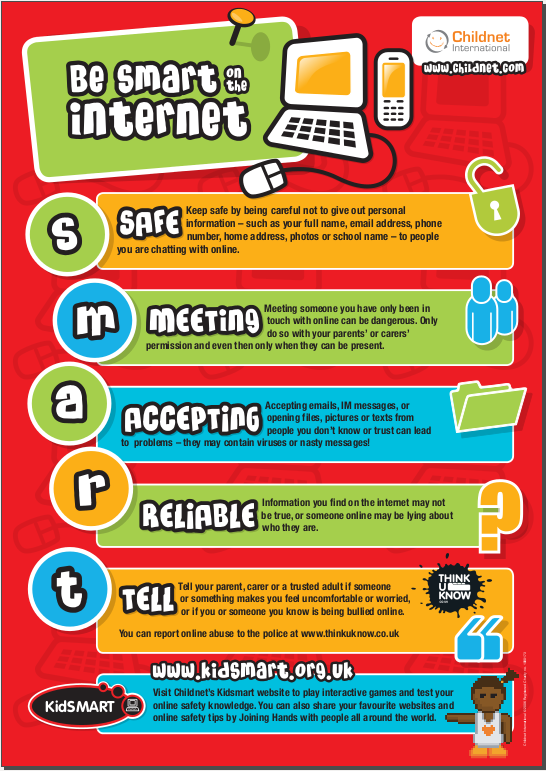 'Safer Internet Day'
We have an annual e-safety focus as part of 'Safer Internet Day'. This happens in February each year, co-ordinated by the UK Safer Internet Centre.
The theme for each class comes from the results of a questionnaire which is completed by all children about their internet use and online behaviours. Key themes include:-
Keeping your personal information private

The reliability of online information

Respect and responsibility

Ways to recognise and report concerns

Healthy lifestyle balance of screen and real activities
'Digi-Prints' Competition 2017
We received a huge number of well designed entries for our 'Digi-Prints' competition, with children sharing the websites, games and apps they regularly use. As part of our E-Safety Week we discussed that every time we go online we leave our 'digital footprint' and therefore we must have regard to our online safety. We hope that our E-Safety Week and 'digi prints' display has helped children to understand this important safety message. Well done to our winners, who are pictured below with their entries and prizes.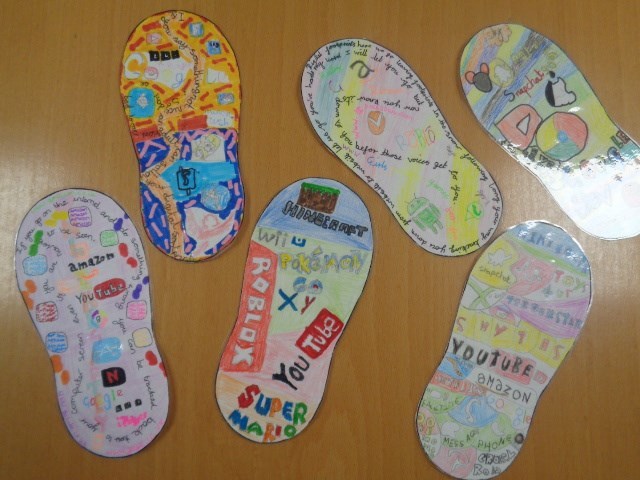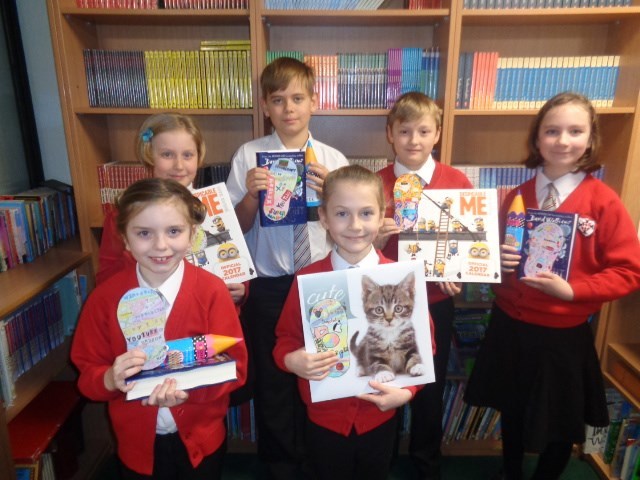 Internet Safety Magic Show
Thank you once again to Eugene from the Magic Club of Great Britain. The children (and staff!) were thoroughly absorbed and entertained by the interactive magic show, which combined great humour, mystifying magic tricks and powerful messages about the dangers of cyber bullying and how to keep safe online.
At the end of the show Eugene asked everyone to raise their hand if they knew how to keep safe online!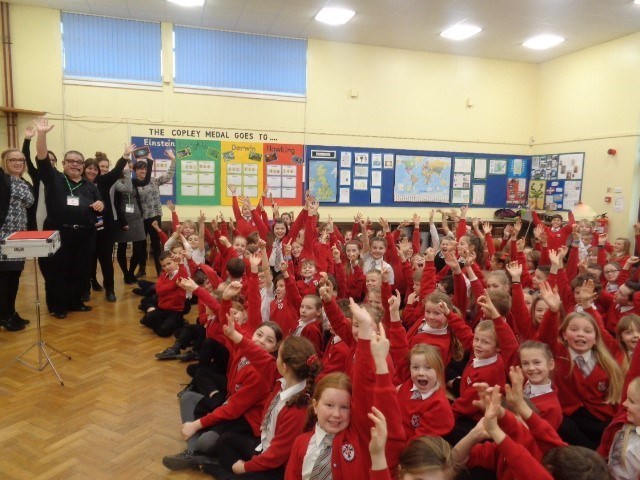 Internet Safety Week
During Internet Safety Week all classes completed a survey on their internet use, which was followed up with discussion and class work.
Our Anti-Bullying Ambassadors worked independently to prepare a Powerpoint presentation and drama and they led a whole school assembly to encourage children to think about safety and stranger danger if they choose to communicate with someone online. Their drama helped children to consider that although someone may appear friendly from their messages online, they may not be whom they appear to be and we need to be careful what personal information we choose to share online.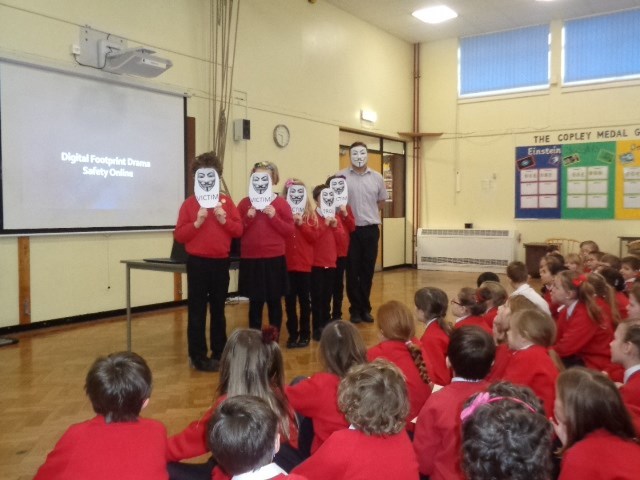 Our Anti-Bullying Ambassadors encouraged all children to share any concerns with a trusted adult and we reminded children about the CEOP (Child Exploitation and Online Protection Centre) button as a means to finding out information and reporting concerns (for further information, see below). The Anti-Bullying Ambassadors gave every child a smiley face sticker to wear in assembly to remind everyone that although a stranger may appear friendly online, they may not be as friendly as they appear. Our assembly finished with the message that as long as children use the internet safely it is a fantastic way to learn and have fun.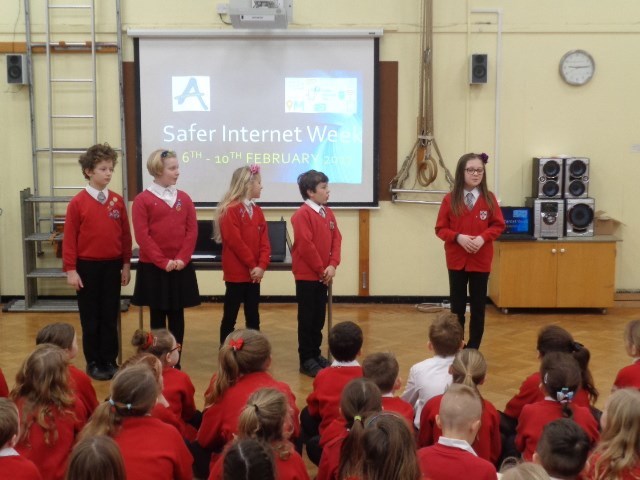 Internet Safety Road Show
We were pleased to be offered the opportunity to attend Doncaster's Internet Safety Road Show. As well as finding out about new technologies and how to keep safe online, it gave children opportunity to work alongside children from other local schools.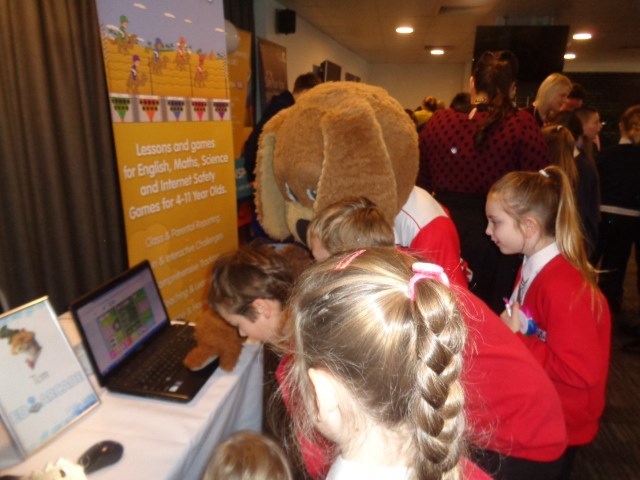 E Safety Competition Winner 2016
Well done to Eleanor C who won our competition to design a poster to remind children about the importance of SMART rules around e safety. Eleanor's poster was displayed in school, along with some of the other high quality entries. Congratulations to Eleanor, who received a £5 book voucher as part of her prize.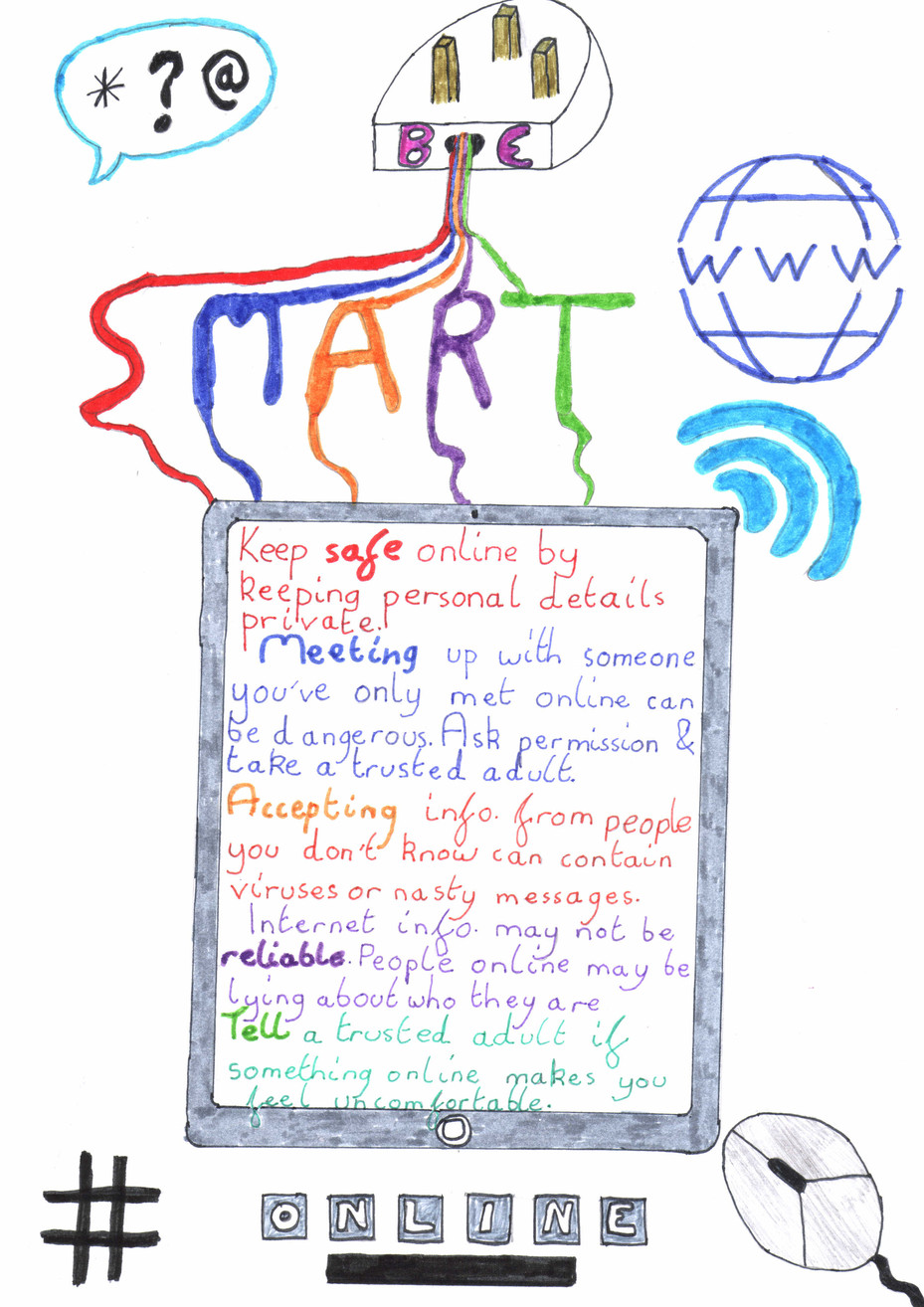 E-Safety at Home
There are many benefits to having online access, but it is important to keep your child safe.
To keep your child safe the following tips should be considered:
Setting security settings within Internet Explorer or other browsers

Locate the computer/laptop in a family area where possible

Consider the use of mobiles phones, games consoles and other devices with access to the Internet

Regularly check the Internet sites your child has visited by looking in the history and favourites
Your child should also be advised to:
Tell you about the websites they are using

Only use child friendly search engines

Only email people they know

Never give out personal information

Never arrange to meet people they have met on the Internet without the approval and consent of a parent/carer first

Only use a webcam with people they know and with the approval and consent of a parent/carer first

Tell you immediately if they see anything they are unhappy with
Additional Information
For further information please click on the picture links below:
Think U Know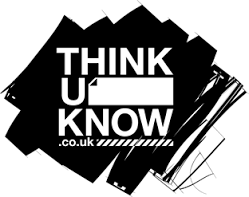 CEOP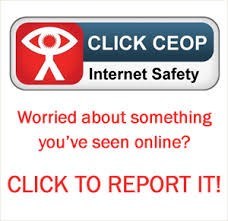 Childnet