Year 5
Our latest Curriculum Leaflets will keep you informed about the Cornerstones projects being studied, including the learning activities that are planned and important day to day information. They will also give information about how you can help your child at home (linked with the taught curriculum) and weekly schedules for activities such as P.E. and home learning.
Click on the links below to download the latest Curriculum Information Leaflet for children in Year 5. Parent Curriculum Leaflets will be added during the year at the start of each creative learning project.

You can download Copley Junior's Recommended Reading List for Year 5 by clicking here.
Our Class News
News from our 'Pharaohs' Creative Learning Project
Year 5 have made a great start to the year! Kicking off their learning project on Ancient Egypt with a trip to Weston Park, they explored the exhibitions in the museum before undertaking the task of mummification. Extracting brains through the nostrils and placing vital organs in Canopic jars were just a few of the tasks they undertook before making their own 'shabti' to be buried alongside 'Dead Fred'.
Did you know that the Egyptians used to bury their slaves alive alongside their mummified bodies so that they would have a slave in the afterlife? This didn't last long because the slaves would run away every time someone in the family fell ill. This is why they began making a 'shabti' (a small model of a slave) to be buried alongside their mummified remains. All of the children decided that making a 'shabti' was much kinder than being buried alive!
Click on the first picture below to view a photograph selection from our visit to Weston Park.
The first half term has been an extremely fun, exciting and hardworking time for everyone in Year 5! In fact, we can't believe just how much learning we have done in such a short space of time. Miss Blades-Baker and Miss Wright are extremely proud of each and every one of the children.
We started the new academic year by introducing our 'Pharaohs' Learning Project. You can imagine the excitement of travelling back in time to the dusty desert of Ancient Egypt! There has been some amazing work completed and fantastic facts shared.
We enjoyed reading our class text 'The Egyptian Cinderella' and it inspired our own writing.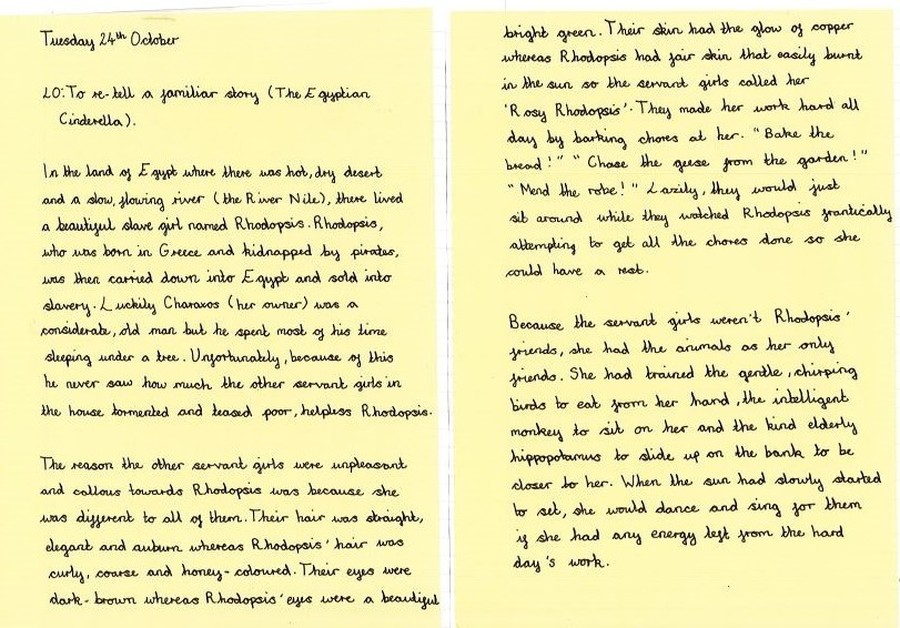 We have developed our historical enquiry skills by finding out about the artefacts discovered in Tutankhamun's tomb. We have undertaken research on famous pharaohs, the role of pharaohs and we have enjoyed presenting our learning in different ways.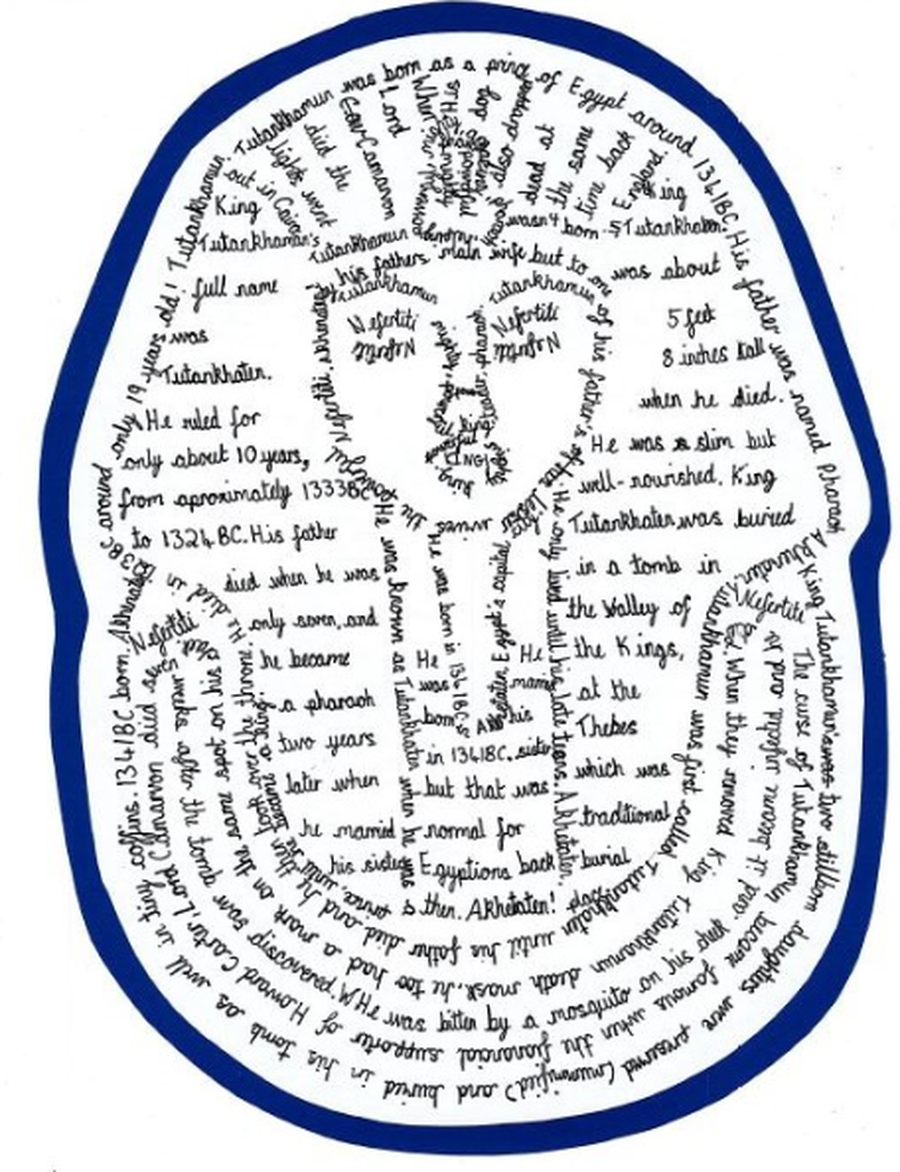 The children have created detailed portraits of incredible Pharaohs throughout the period, used their design skills to make glorious canopic jars and written impressive job advertisements for a new King (or Queen) to rule the kingdom.
Our final event was the extremely successful Express Event. The enterprise element made a profit of £121, which we will use to fund part of a future learning project. It was magical for the children to bring all of their learning together in a dramatically fun and exciting way. We are starting our next learning project, 'Stargazers', after half term and we cannot wait.
Year 5 'Pharaohs' Express
Click on the first picture below to view a photograph selection from our Year 5 enterprise express event.

Please click on the picture link below to view some of our fantastic home learning project work.
To read some of the comments from parents/carers and relatives about our express event, please click here.
News from our 'Stargazers' Creative Learning Project
We launched our creative learning project on 'Stargazers' by visiting the National Space Centre. This was a very exciting and engaging visit with so many interactive displays for the children to explore.
Click on the first picture below to view a photograph selection from the visit.
National Anti-Bullying Week
Year 5 pupils reflected that it is everyone's responsibility to ensure bullying never happens at our school. They created art work to make sure every child knows that if they see a problem, they must speak up to help keep everyone happy and safe in school.