World Book Day
We chose 'Magic' as our theme for World Book Day. We purchased lots of new fiction and non fiction titles, including poetry, that all had the theme of magic. These were displayed on a central reading display. Inside each of the books we put a 'recommendations' slip. We encouraged children to share their recommendation in order to help other children to decide what to read next. After the launch on World Book Day the display was nearly empty - over the course of four weeks, the new titles were read over 270 times!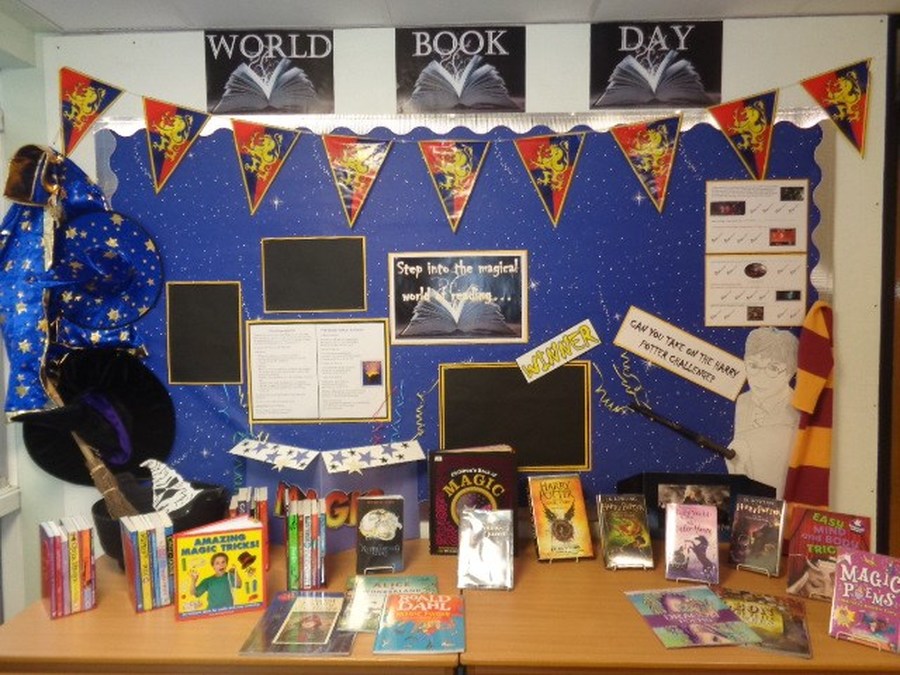 We were very impressed with children's creative costumes on World Book Day, inspired by their favourite magical book characters. Can you guess the book titles from the costumes the children are wearing in the photographs below?
Click on the first photograph below to view our gallery.