R.E. Curriculum
Our R.E. Curriculum is based on the local syllabus for R.E. and LCP resource files.
Our PSHCE lessons and daily acts of worship all contribute to the teaching of R.E. and we have many valued links in the local community that contribute greatly to R.E. lessons and acts of worship.
Links with St Mary's Church
We have a close and valued link with St Mary's Church. Our annual Harvest Service sees St Mary's filled with children, staff, parents/carers and relatives and a huge number of harvest gifts, very generously donated by families. The tinned and packaged goods and toiletries are given to Doncaster Food Bank, which supports local families in Doncaster.
Harvest Service 2015 - Each class presented information about the harvest celebrations of different countries so we travelled the globe to America, Scotland, India, Vietnam, China, Germany, Korea and Ghana.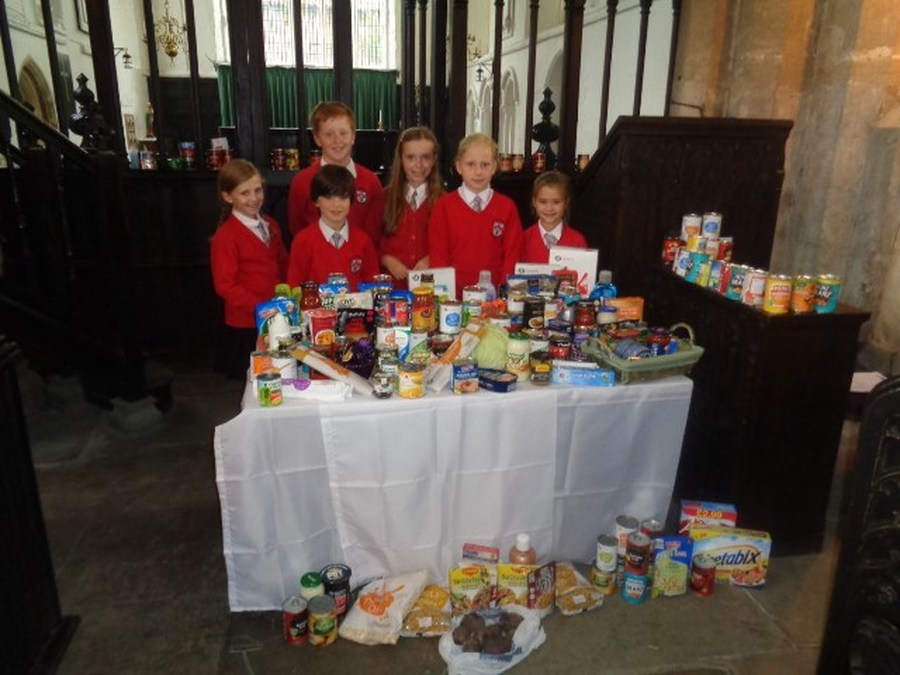 Harvest Service 2016 - Our theme this year was 'Looking after our World's Resources'. Well done to the different year groups for their research and presentations about recycling, wave energy and the importance of saving water, wind energy and sustainability, with Year 6 pupils below telling us about the 'Dig for Victory' campaign and the rigours of food rationing during World War II.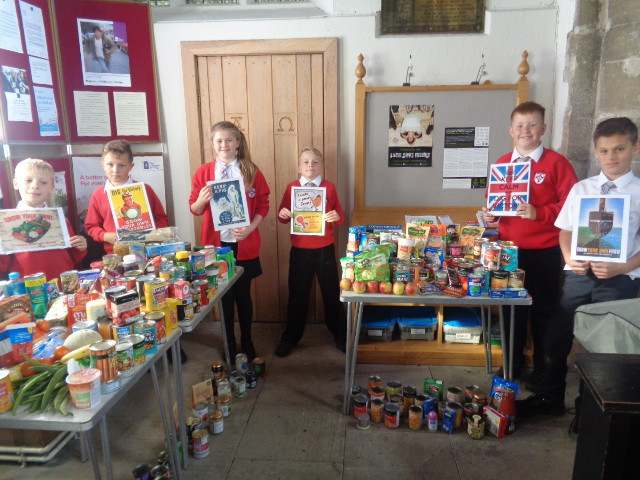 Harvest Service 2017 - It was lovely to see so many parents and relatives at our service. Each class contributed to the theme of 'Colours of the Rainbow' with fascinating facts, poetry, singing and signing as well as drama contributions. We filled St Mary's with enthusiastic singing, especially for our 'Harvest Samba' song!
We are very grateful for the huge number of donations given on both days, which were displayed on every table and ledge all around St Mary's. All our donations were taken to Doncaster Foodbank, where they will make a big difference to many local families. I know helpers at the Foodbank are very grateful for our support.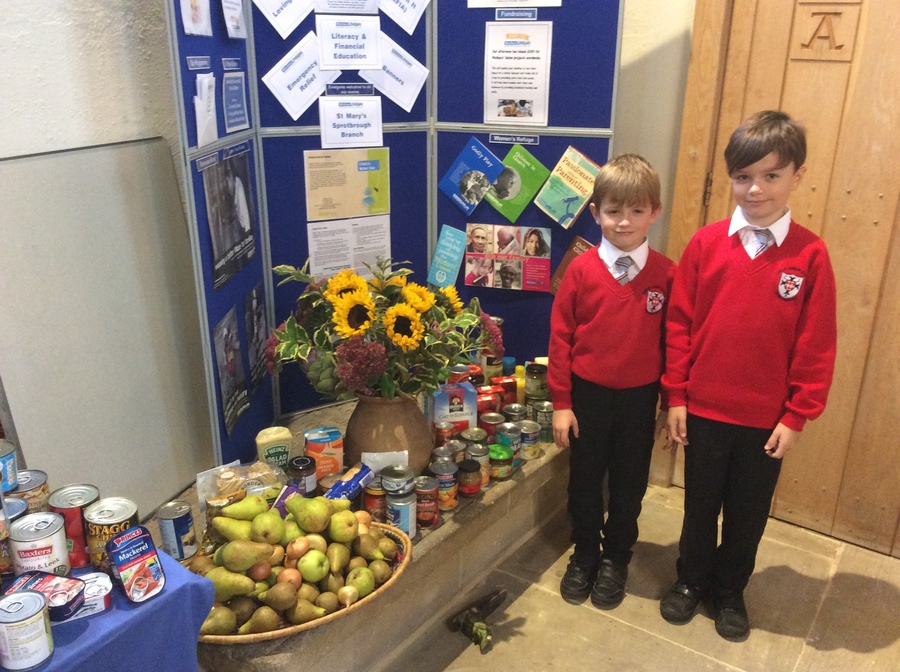 Christmas Readings and Carols Service 2016 - Our Christmas Readings and Carols Service at St Mary's Church is always a special occasion and the perfect way to finish the Autumn term. The children joined in the carol singing with great enthusiasm! Thank you to everyone who filled their Christingle boxes with coins, with the proceeds going to The Children's Society.

Pictured below are the Year 4 children, presenting their performance of two carols.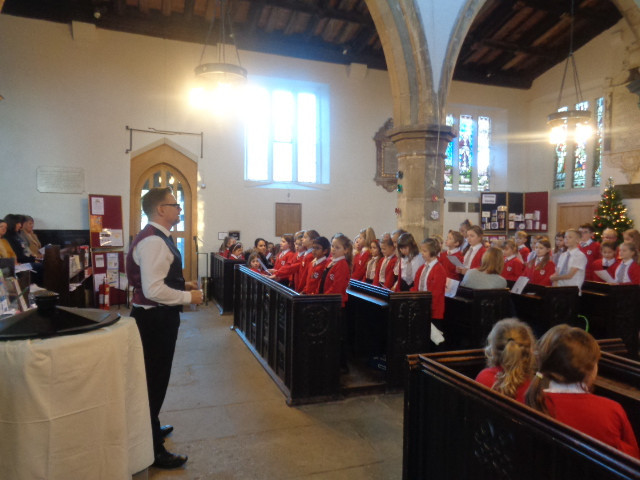 'Experience Christmas' Workshops at St Mary's Church - We are very grateful to members of St Mary's Church for organising a wonderful afternoon workshop session for both Year 3 classes to help them learn more about the Christmas story. Children moved around the different 'stations' meeting the angel Gabriel, finding out more about the journey to Bethlehem, meeting one of the shepherds and a wise man. They took part in activities at each station including craft and dressing up, with time for a drink and biscuit too. The children learned many new things about the Christmas story. Thank you to Reverend Amanda and everyone at St Mary's Church for providing such an enjoyable afternoon of learning!
Click on the first picture below to view a photograph gallery from our 'Christmas Experience' workshops.
Year 3 Visit to St Mary's Church - Reverend Amanda planned a very engaging curriculum visit for Year 3 pupils, to help them learn about the different features of a church and to find out more about the fascinating history of St Mary's Church.
Children worked in pairs as detectives to see if they could find features from clues such as 'a spy hole', 'men on a beach' and 'some white feathers'. Once the children had found all the features, Reverend Amanda explained the history and significance of each one.
Click on the first image below to view our carousel of photographs.
'Godly Play' at the Methodist Church
Members of the Methodist Church work closely with Year 4 pupils each year. The 'Godly Play' sessions include visits to the Methodist Church and workshop sessions in school. The sessions are very lively and engaging and encourage children to explore their values and beliefs. Reverend Frank also comes to deliver some whole school acts of worship. Below are some of the photographs from a 'Godly Play' session at the Methodist Church, when children found out about the different features of the Church.
In 'Godly Play' visits to school and the Methodist Church, children have learned about the Easter story through craft and story sessions.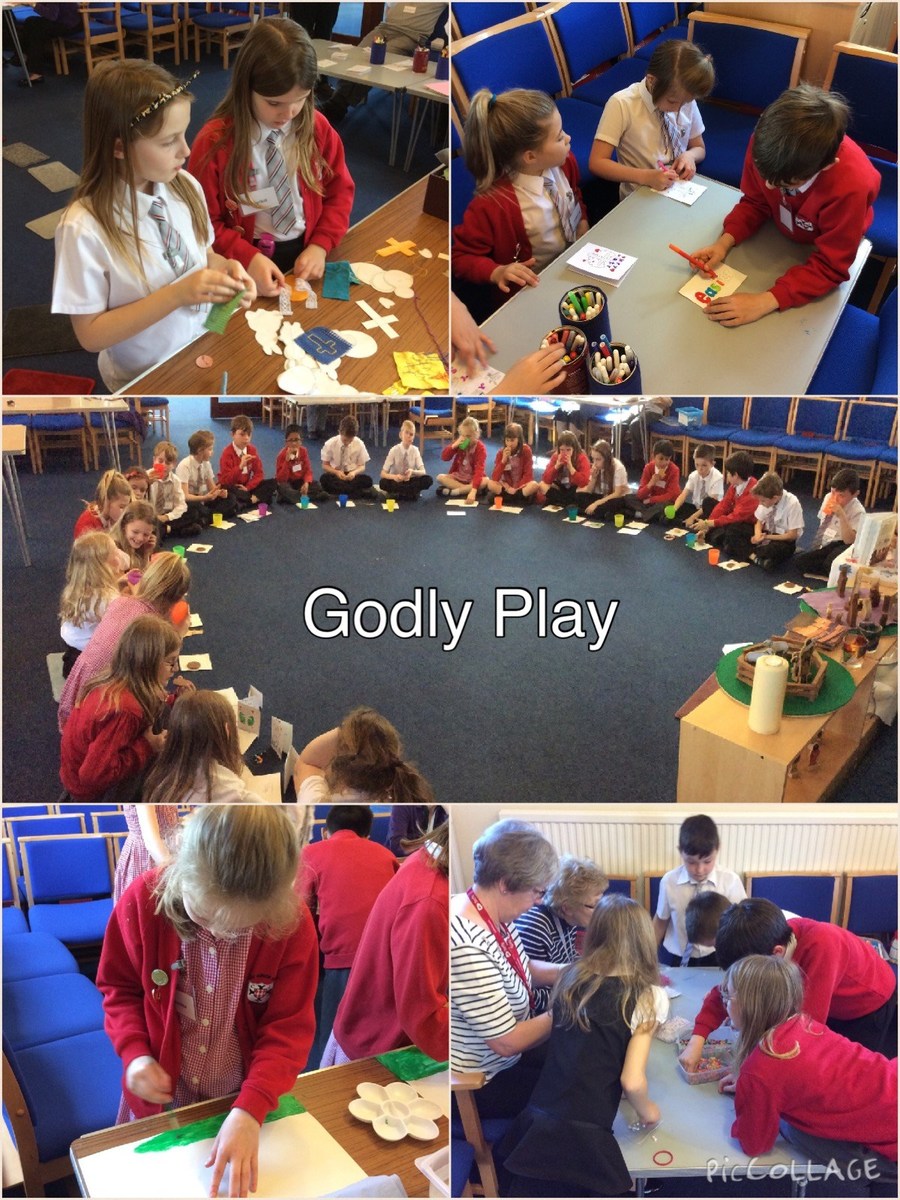 Many thanks to Harpinder, who visits school to support our R.E. teaching about aspects of Sikhism in Year 4. As you can see from the photograph, Harpinder visited on our fund raising day for Children in Need!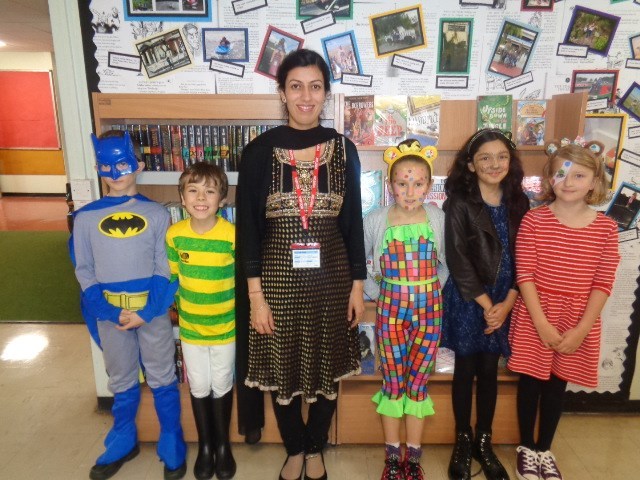 'Open the Book'
We greatly value the regular visits of the 'Open the Book' group from St Mary's Church. Stories from the Bible are brought to life through drama and discussion, in such an engaging way that captures the pupils' interest and supports their reflection.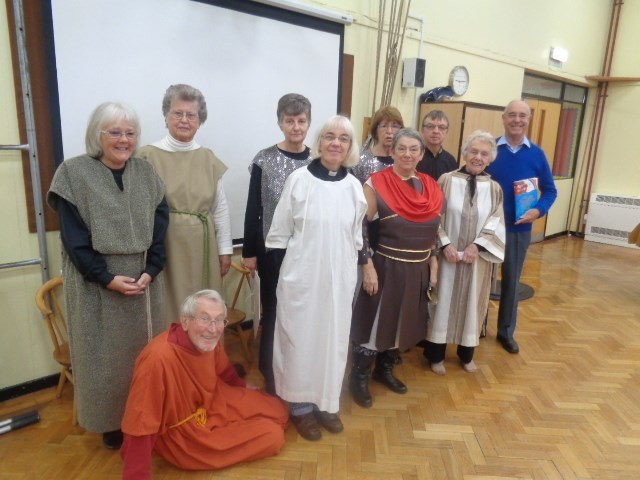 Our 'Open the Book' assembly is always a highlight of the week. Their presentation of the Easter story was so dramatic you could have heard a pin drop in the school hall.
'Bible Explorer'
In Year 5, our delivery of R.E. is enhanced by the 'Bible Explorer' sessions led by Mr Barlow. Children learn about the stories of the Old Testament in a very lively and active way that involves all the children.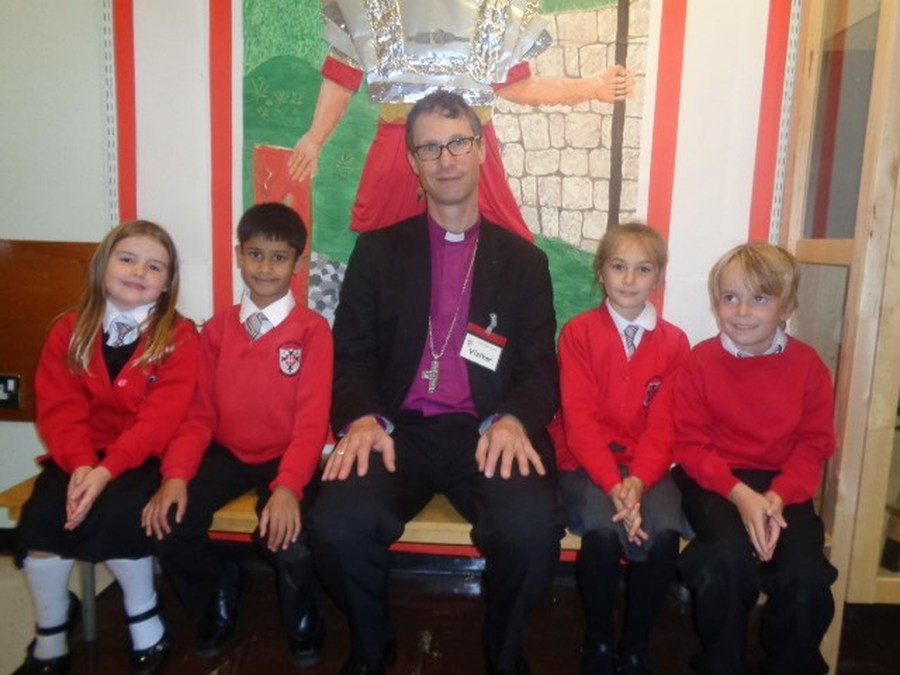 Bishop Philip of Burnley visited school and led a lively and engaging worship for the whole school. Afterwards, he enjoyed meeting and talking with our pupils.
Examples of our R.E. Work
Please click on the first image below to view our gallery of R.E. work.