Science
Teaching and Learning in Science
We hope that you enjoy reading this edition of our 'Spotlight on' series, designed to give an insight into our approach to teaching and learning in a particular subject. Our 'Spotlight on Science' provides information about our approach to teaching and learning in science as well as news from our latest Science Week.
To read the 'Spotlight on Science' below, please click on the bottom right hand square to enlarge the publication to a full size screen and click on the arrows to scroll through the pages.
Science Gallery
Click on the first photograph below to view our gallery, showcasing Science work in action at Copley Junior.
Dr Fran visited us from the Cornerstones laboratory to lead a very exciting scientific workshop session. This included learning about subliming (this is when a solid turns into a gas without going through the liquid phase), as you can see from our dry ice experiments below.
In Science, Year 4 conducted an amusing 'Wacky Races' experiment to investigate the viscosity of different liquids such as lemonade, washing up liquid and tomato ketchup. They also learned all about solids, liquids and gases, making scientific predictions that resulted in much debate about whether certain materials should be classed as solids or liquids due to their specific properties.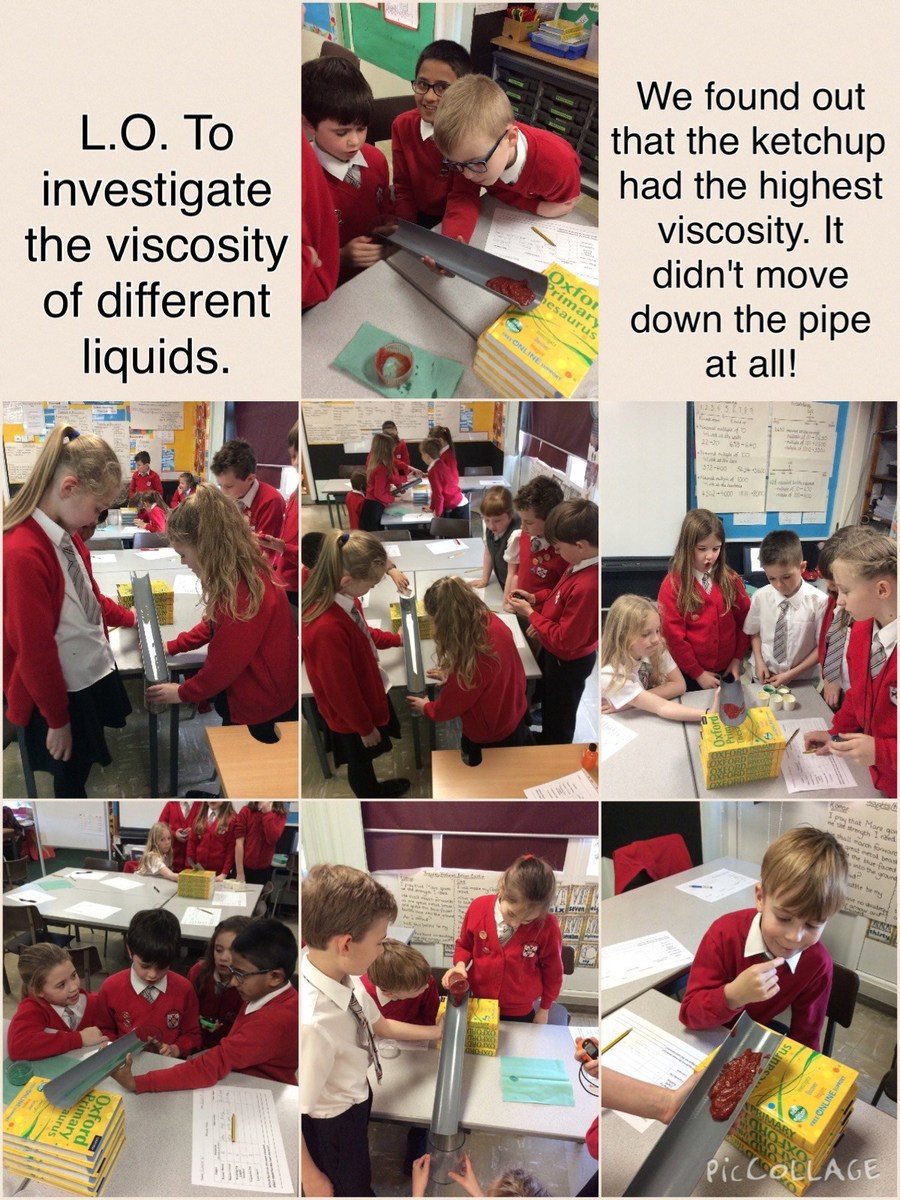 Click on the video clip below to see explosive forces in action during the Year 3 visit to Magna!

Year 3
In their project 'Scrumdiddlyumptious', children in Year 3 identified that animals, including humans, need the right types and amount of nutrition and they learned about the principles of a healthy diet. In their design technology work, children designed and created their own healthy fruit smoothies and chose flavourings for their flatbreads. Children also designed posters and cartons to advertise their fruit smoothies. The Scrumdiddlyumptious cafe was then opened for parents and relatives to purchase and sample the delicious products.
To launch their project on 'Predators', Year 3 have visited the Yorkshire Wildlife Park and birds of prey visited Copley as the children learned about food chains, identifying predators and prey.
In their science lessons children identified that humans and some other animals have skeletons and muscles for support, protection and movement. Children learned about how fossils are formed when things that have lived are trapped within rock. In their design technology work, children made their own 'fossils' and created their own fossilised dinosaur skeleton!
Year 4
Year 4 designed posters to provide safety advice about using electricity.
In their science lessons Year 4 children constructed simple series electrical circuits, identifying and naming the basic parts. Children used their knowledge of circuits to predict and then test whether or not a lamp would light in a simple series circuit and next they incorporated switches in their circuits too. Children then investigated common conductors and insulators of electricity.
Year 5 made Copley Junior School's latest voyage to the National Space Centre in Leicester to launch their 'Stargazers' Science project. What a fantastic venue! The children toured the galleries, which were full of interactive and engaging exhibits, and they also enjoyed a mesmerising planetarium show. The visit really helped to consolidate children's learning about Space, helping them to collect vital information which was used to support our writing of non-chronological reports about the Solar System. The whole day led to extremely engaging conversations in the classroom!

Click on the first picture below to view a photograph selection from the visit.
In their science project 'Stargazers' children described the movement of Earth and other planets relative to the Sun in the solar system. They described the movement of the Moon relative to the Earth and that the Sun, Earth and Moon are approximately spherical bodies.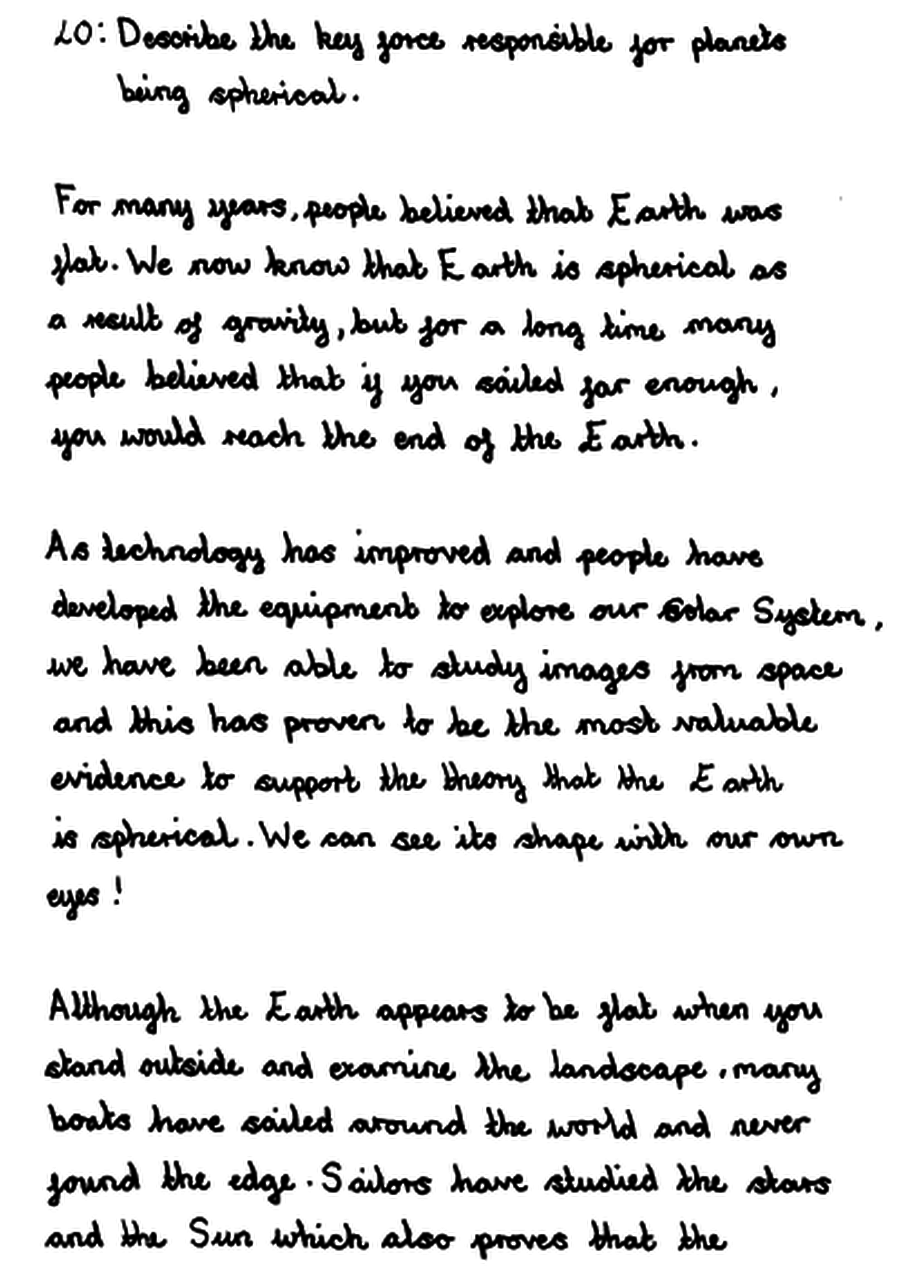 Children used the idea of the Earth's rotation to explain day and night and the apparent movement of the sun across the sky. In their study of forces, children explained that unsupported objects fall towards the Earth because of the forces of gravity acting between the Earth and the falling object and identified the effects of air resistance, water resistance and friction that act between moving surfaces.
Children used their maths skills to work out the scale of our solar system in order to produce this to scale diagram below!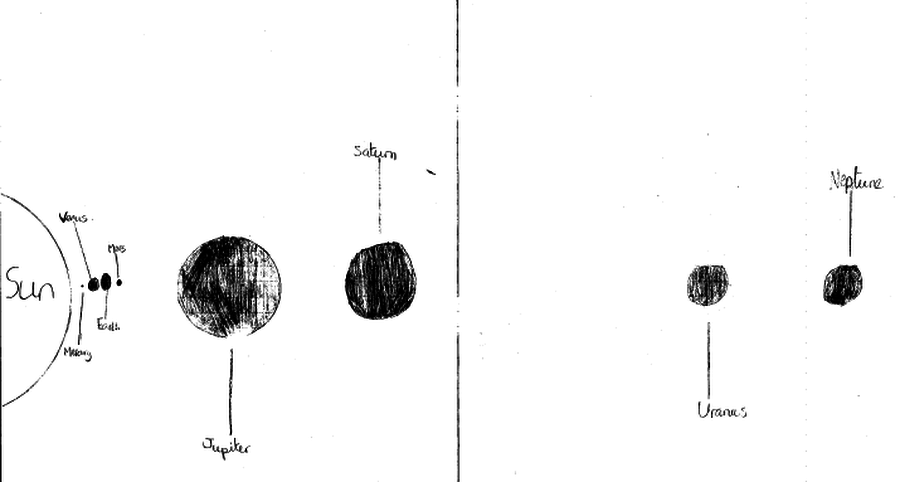 In the science investigation below, Year 5 investigated which material would be the most effective for creating an astronaut's space suit.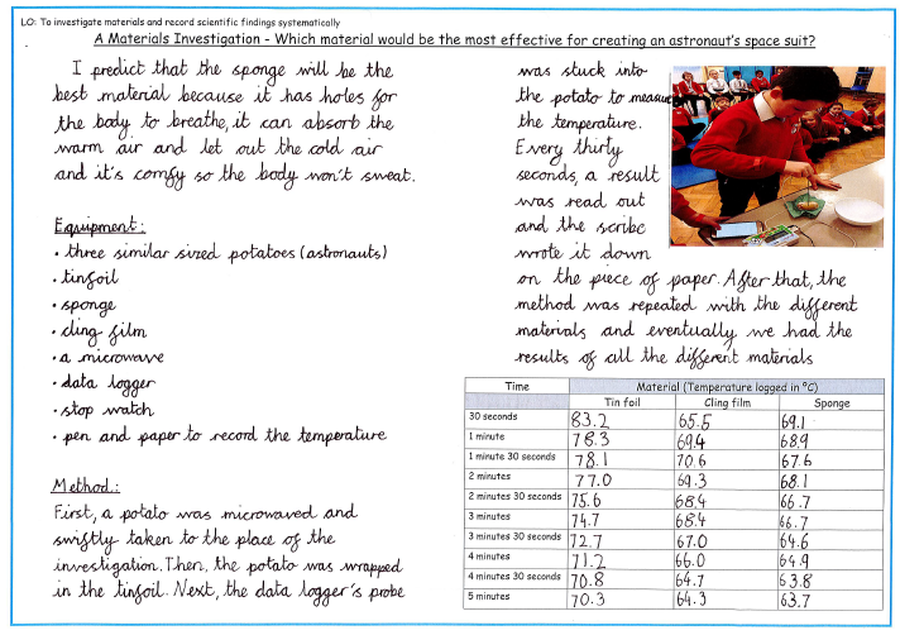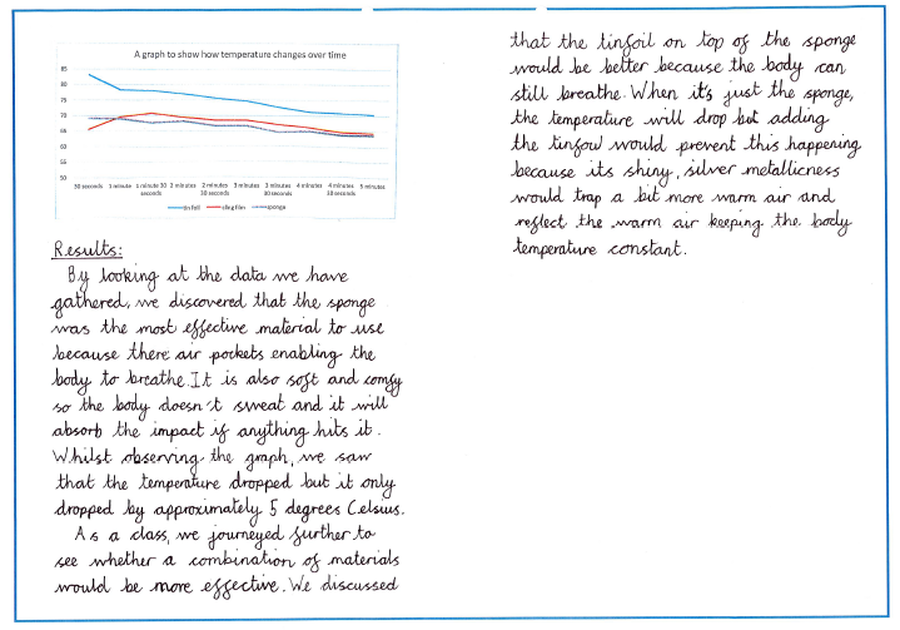 In their scientific study of forces, Year 5 used newton meters to measure forces. Children investigated that the bigger the force applied, the longer the spring stretches and the bigger the reading.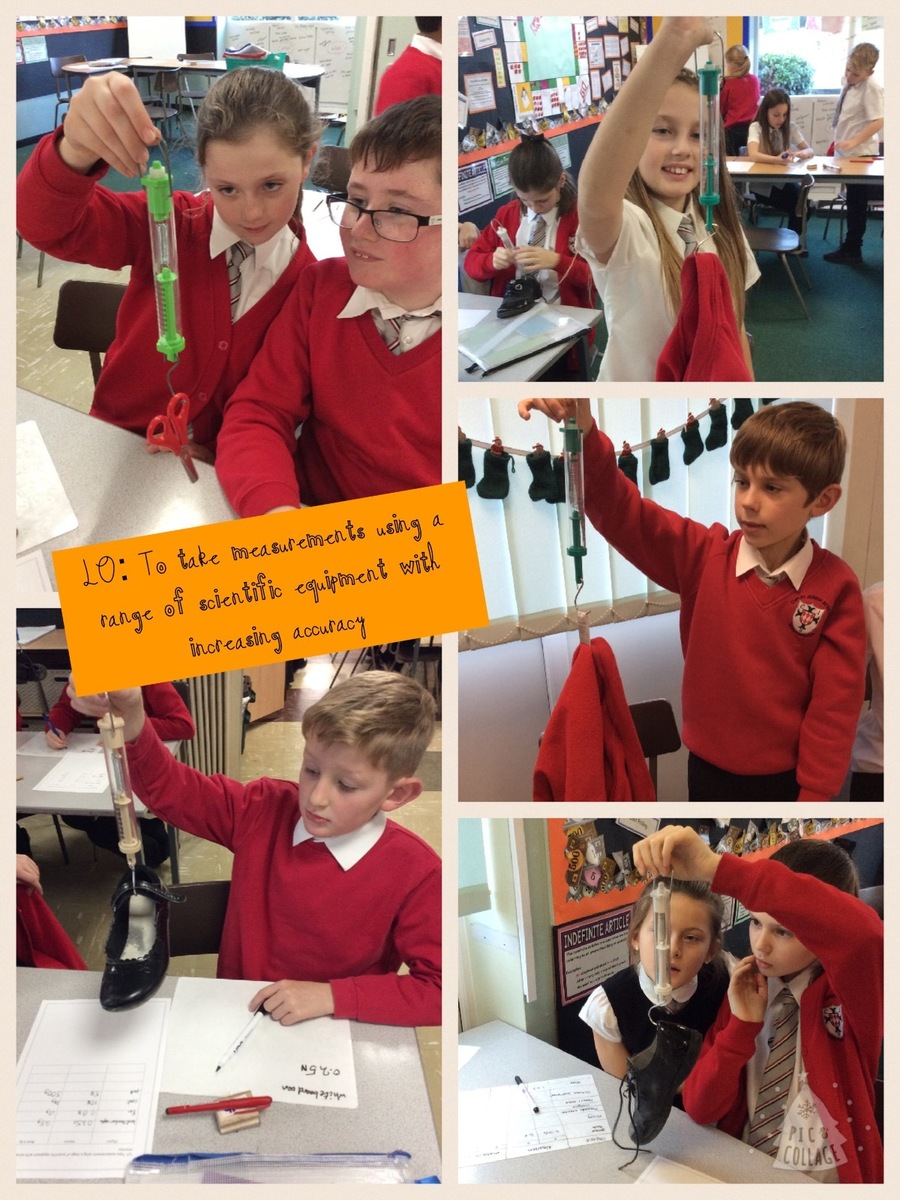 As part of their 'Time Traveller' project, Year 5 described the changes as humans develop to old age. Children researched the stages of gestation in humans using photographs, books and laptops and then presented their information in written reports. They then compared human gestation with that of various animals.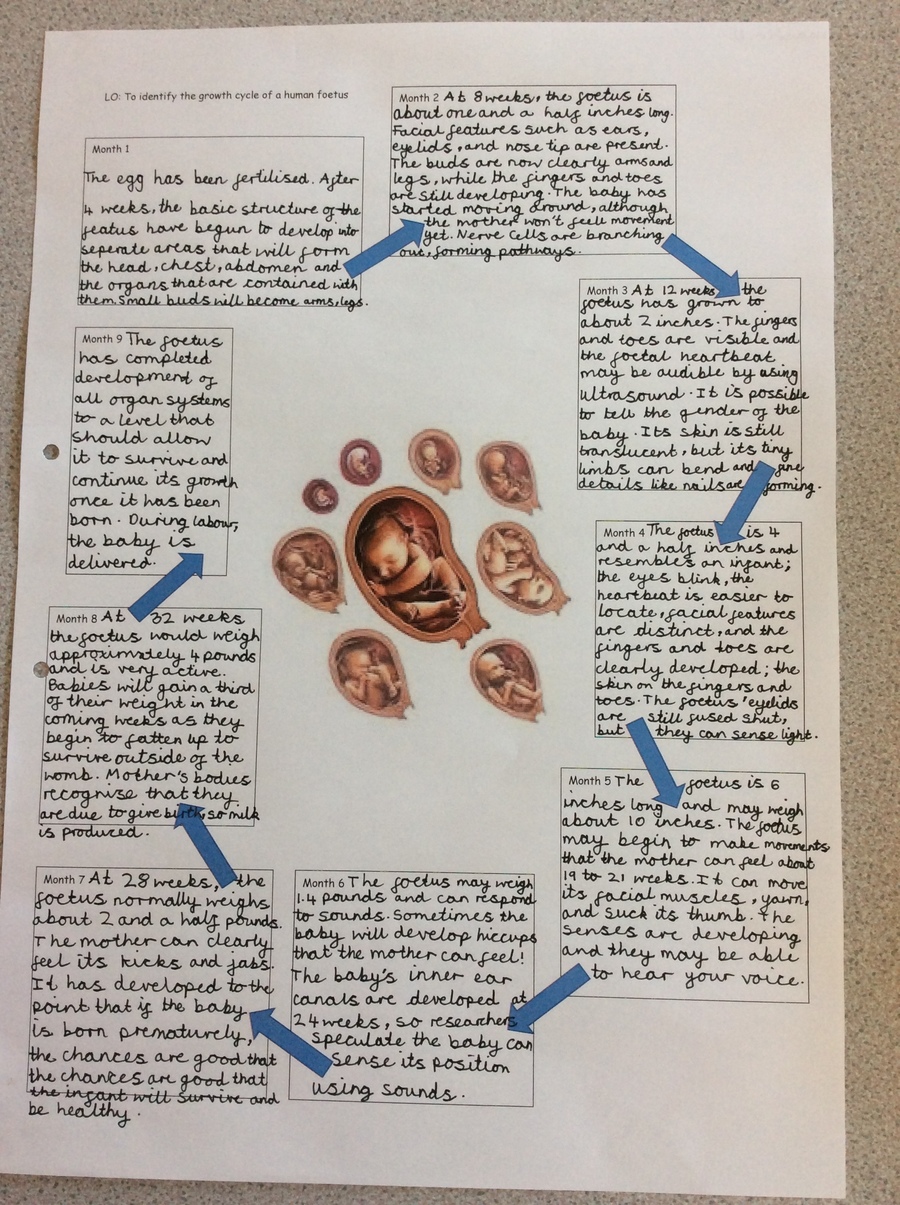 Year 6
In their science project on 'Blood Heart' Year 6 took part in practical activities to find out about the heart's circulatory system and the passage of deoxygenated and oxygenated blood.

Children identified and named the main parts of the human circulatory system and identified the functions of the heart, blood vessels and blood. They also carried out research using text books and primary websites to identify the impact of diet, exercise, drugs and lifestyle on the way our bodies function before presenting their explanations and findings in written accounts.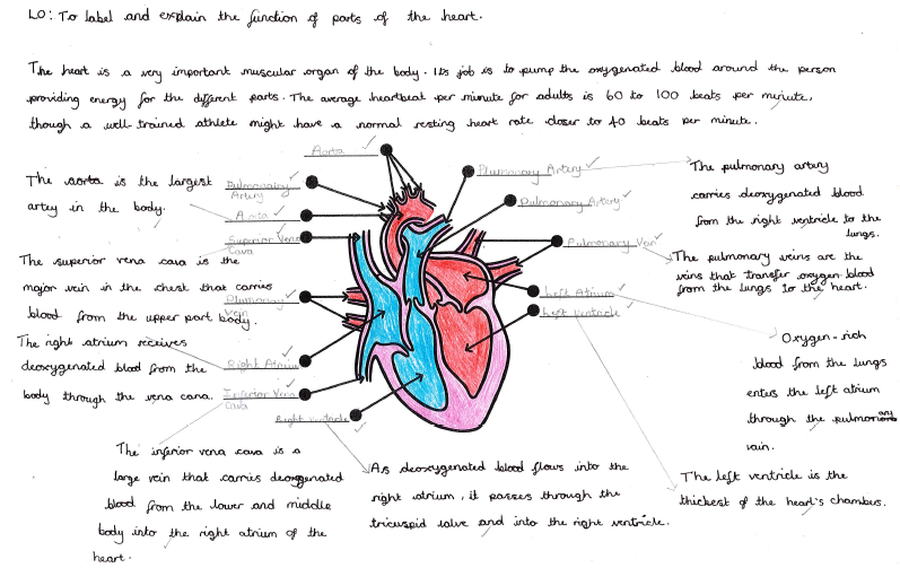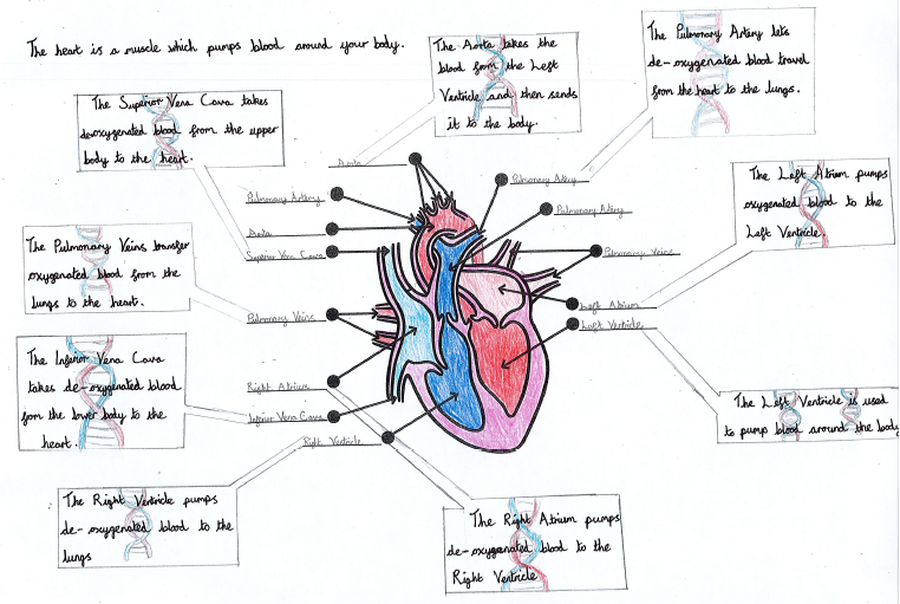 Children researched the circulatory systems of other animals also - click here to see an example.
The children carried out investigations to test how exercise affects the heart rate and they created graphs of their results.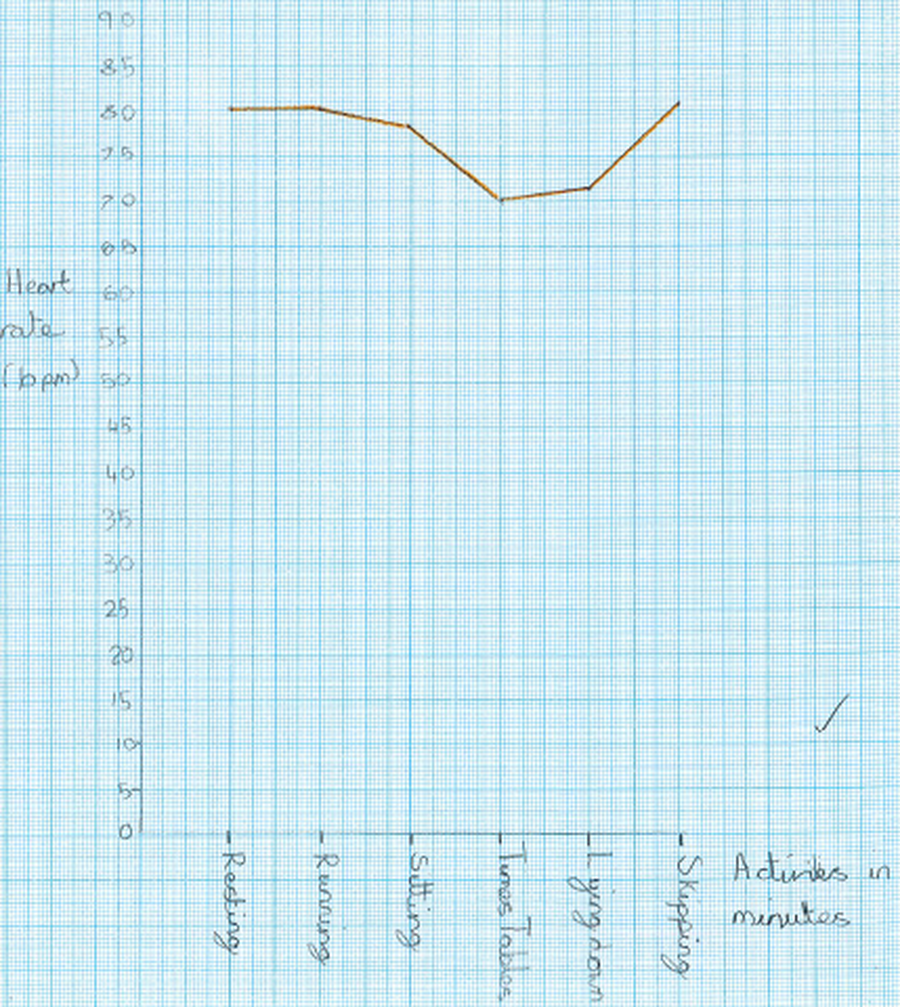 The children used their knowledge about exercise and a healthy diet to produce exercise and diet plans.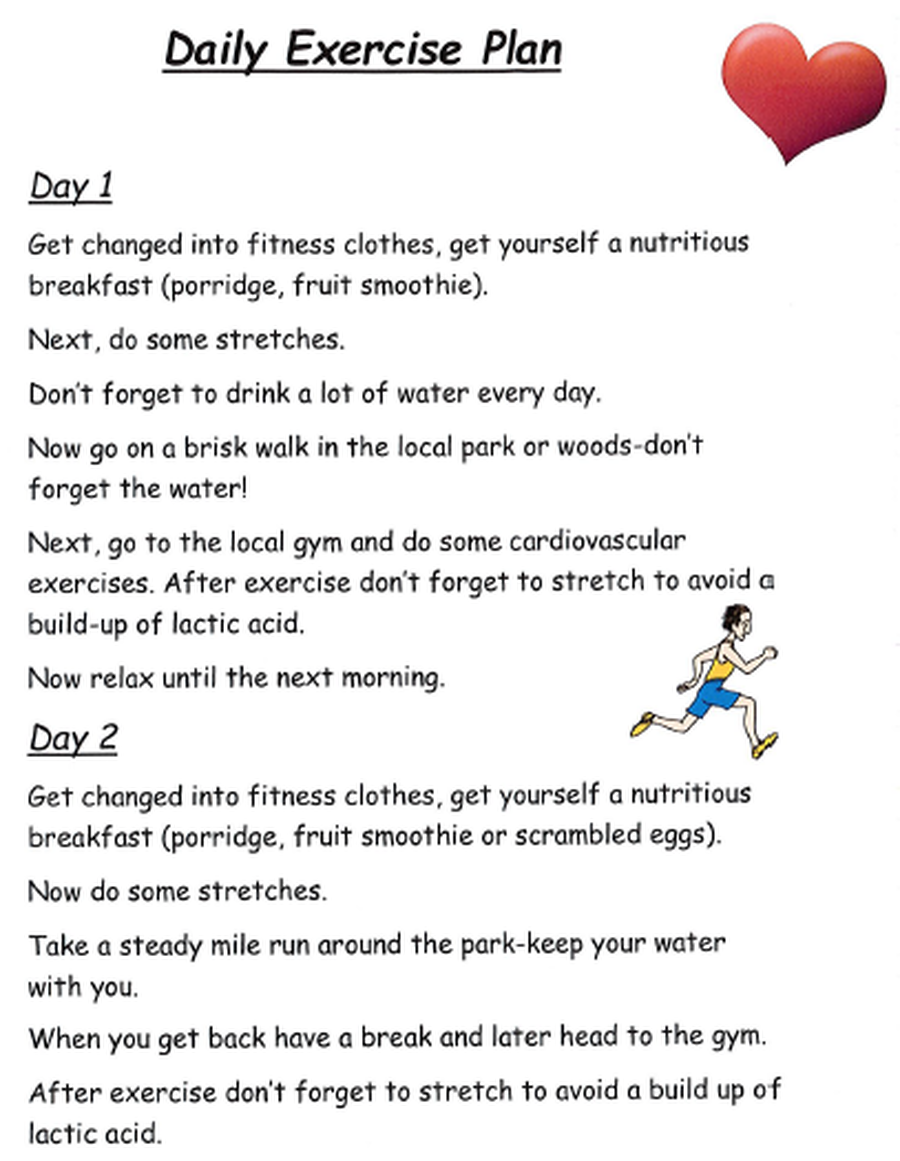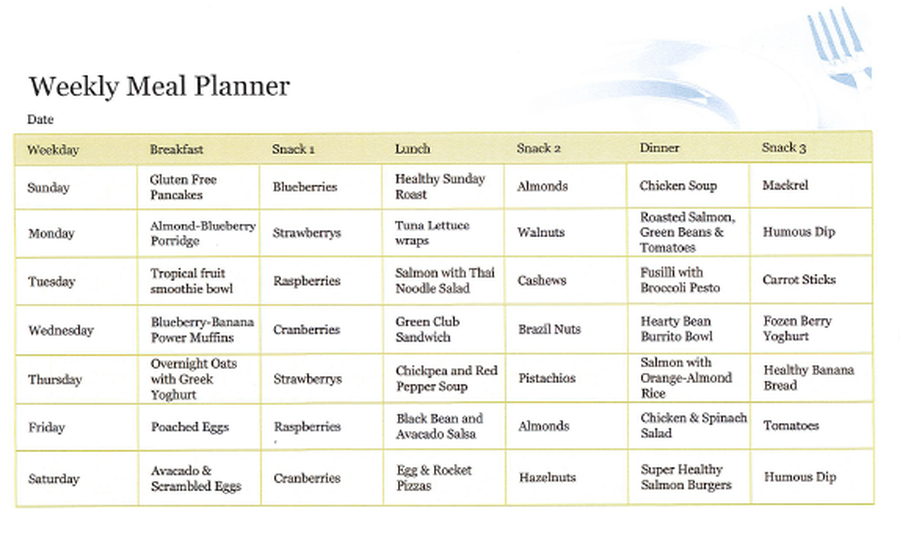 Some of the children's learning was displayed in both Year 6 classrooms.