International Links
To see our Scheme of Work for Modern Foreign Languages please click here.
Saint Joseph - Copley Junior
During the last two years, Madame Le Normand has visited Copley Junior School to find out about our approach to teaching and learning. She has led presentations about her school, Saint Joseph, and the local area of Carquefou, near Nantes. Year 5 enjoyed workshops led by Madame Normand that included finding out the story behind traditional Nantes biscuits (this involved tasting them of course!)
We are developing a link between our two schools to enable our children to find out about the experience of pupils living in a different country. In the picture below, you can see children from Madame Le Normand's classes learning about our school by visiting our school website!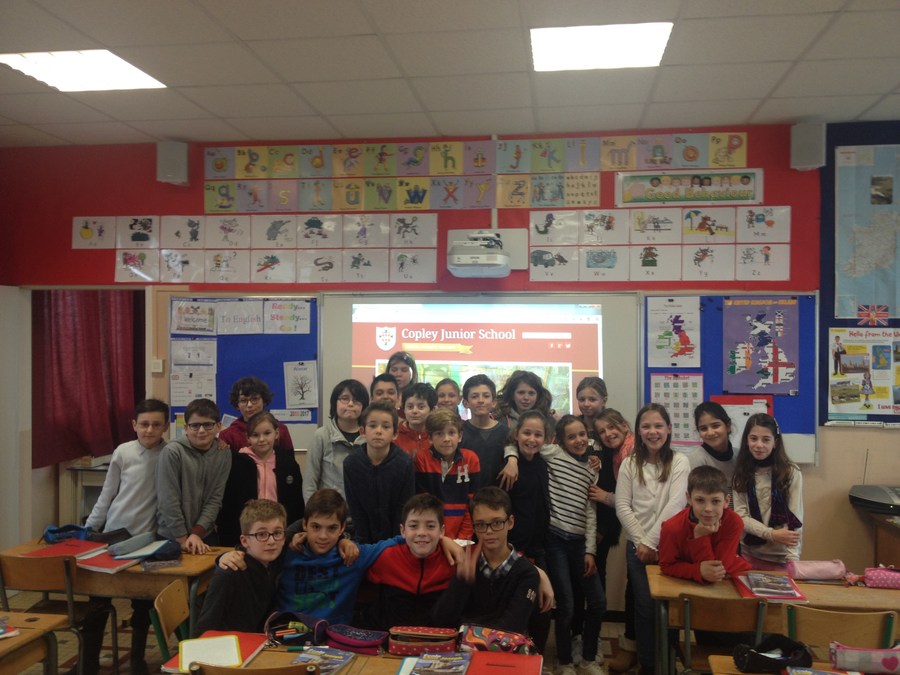 Saint Joseph School has 22 classes, for pupils aged 3-10 years. Children in Year 5 are writing letters to children of the same age at Saint Joseph and we are looking forward to reading the letters that we receive in return!
Saint Joseph School in Carquefou, near Nantes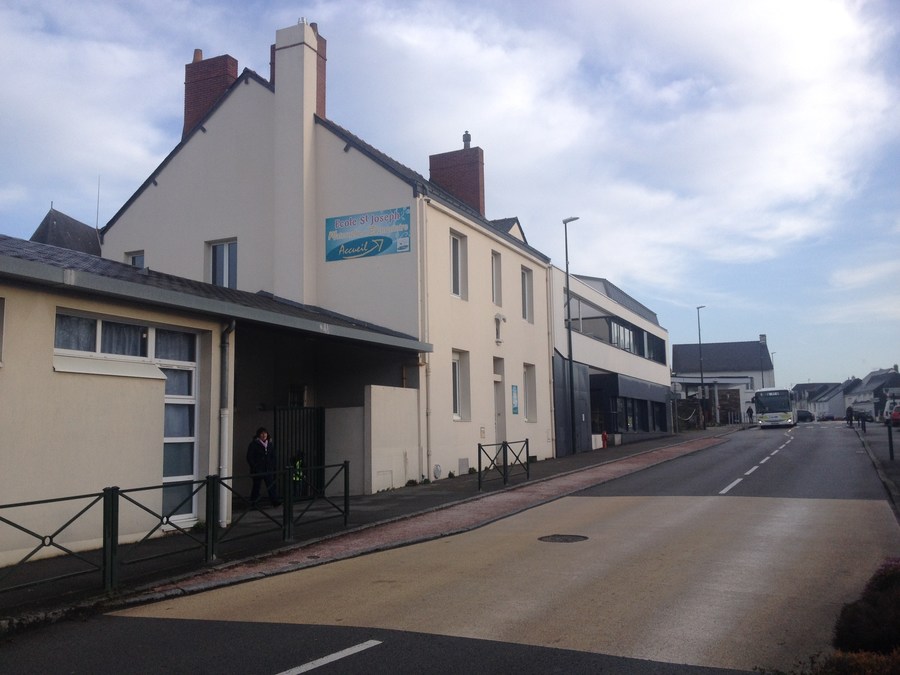 You can visit Saint Joseph's website by clicking here. You can click on 'google translate' to translate the text into English if you wish!
Please find below the presentation that Madame Le Normand prepared and shared with our children when she last visited Copley Junior School.
Pen Friends
We were very excited to receive letters from our French pen friends!
Our French pen friends open their letters at St Joseph, Carquefou.
Please click on the first image below to view the photographs.
Copley children open their letters from their pen friends in Carquefou.