Our Learner Values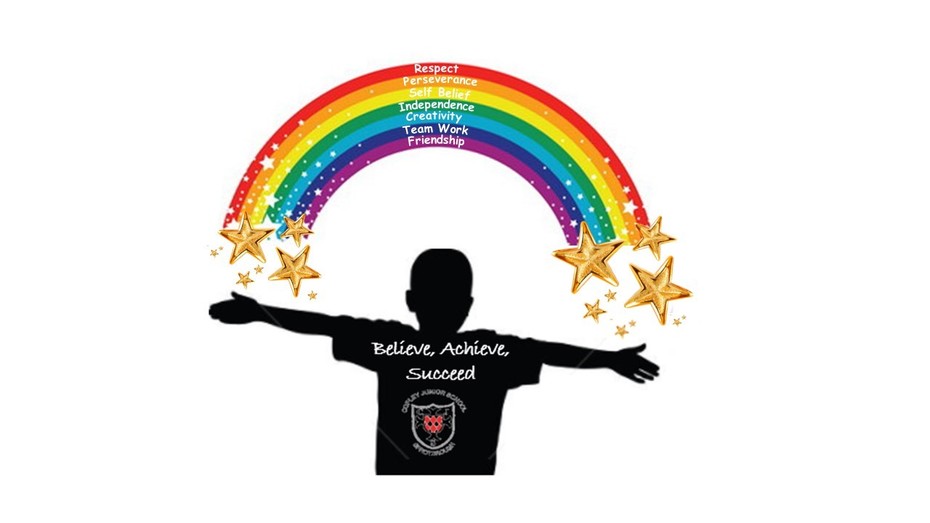 Well done to Finlay B, who won our competition to design the logo for our Copley Junior Learner Values
At Copley Junior School, we believe in developing the 'whole child'. Our Learner Values support our school ethos of helping children to develop important life skills and are embedded throughout our school and our curriculum.

Our seven Copley Junior School Learner Values were chosen by a whole school pupil vote as well as discussions with our teaching team, governors and the Parent Forum.
Our seven Copley Junior School Learner Values are:
RESPECT

Value yourself


Treat others as you expect to be treated

Look after our resources and our school

Understand and celebrate that we are all different
PERSEVERANCE

Take on challenges

Learn from your mistakes

Keep on trying hard
SELF-BELIEF

Be confident


Trust in your abilities

Aim high
INDEPENDENCE

Find out information yourself


Use your own effort to gain knowledge and understanding

Develop the skills to look after yourself
CREATIVITY

Unlock your imagination


Be original

Develop your individual gifts and abilities

Engage in a wide variety of experiences
TEAM WORK

Work and cooperate well with others


Listen to and encourage others
FRIENDSHIP

Play and work well with others


Be kind, polite and caring
Our Learner Values are displayed in every classroom
Central Learner Values Display
Our central Learner Values display always involves all the children in school. For our display below, all the children designed and wrote their name on a fish for our theme 'We may be different fish but at Copley we all swim together'.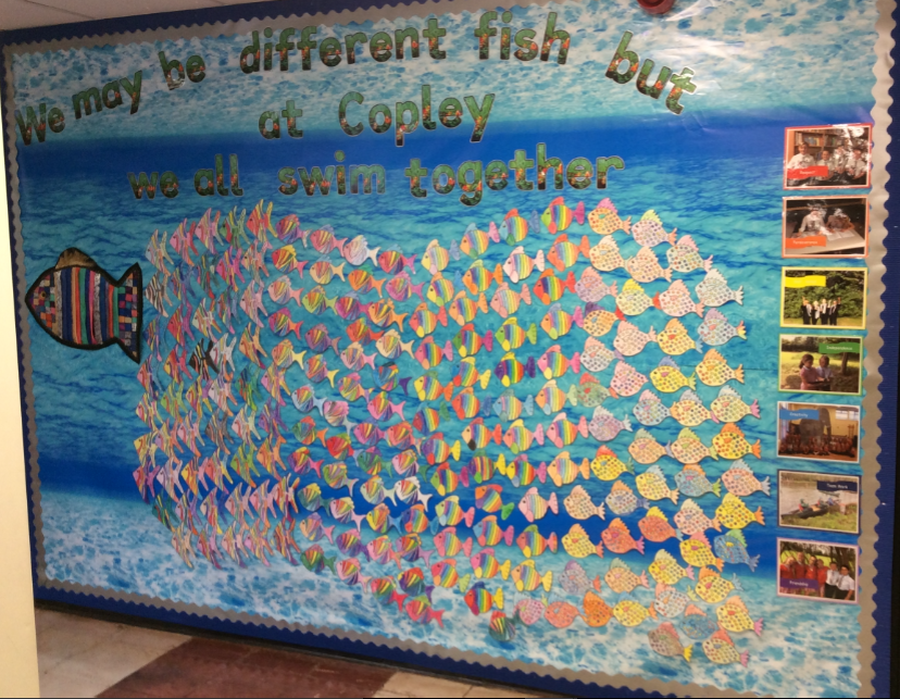 Celebrating Learner Values
We are keen to celebrate the children's success in demonstrating our seven Copley Junior Learner Values. Each child in school has their own 'Learner Values' card and adults in school award a sticker when they note a child successfully demonstrating a Learner Value, for children to stick in their card. When children collect ten stickers for any Learner Value, they receive a 'Special Mention' certificate.