Active Travel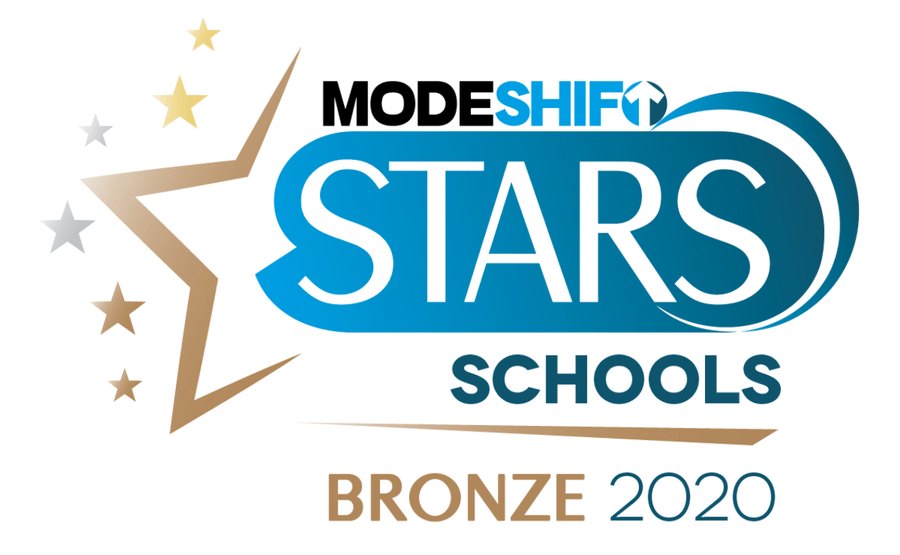 At Copley we are keen to promote active and safe travel to school. Walking to and from school makes the local community a safer place for everyone and it can also have huge benefits for health and well-being. In April 2020 we achieved the Modeshift Stars Bronze Award. Modeshift Stars is a national award that recognises excellence in promoting active and sustainable travel to support children's health and wellbeing and to protect the environment.

To read our School Travel Plan, please click here.
Our local South Yorkshire Modeshift STARS Officer visited Copley to talk to our pupils about keeping safe when walking to and from school. As well as learning about the importance of road safety, we considered how parents can support school in keeping children safe too.
Park and Stride on your way to and from school
We looked at a map of the local area and we identified a yellow zone that indicates this area offers a five minute walk to school and a blue zone that offers a ten minute walk to school, as you can see on the map below.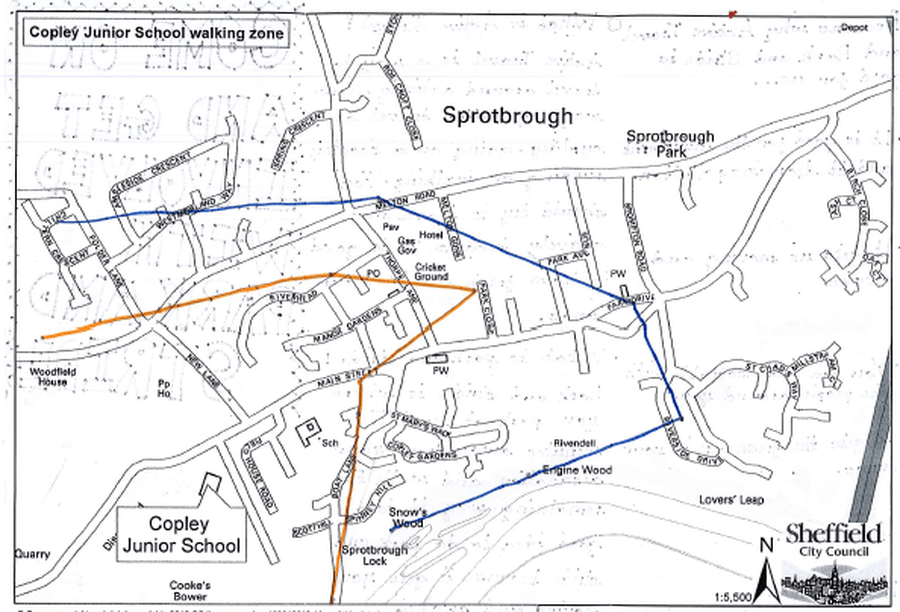 Our Modeshift STARS Officer helped us to locate some temporary signs around the village as a visual reminder of the zones.
The park and stride zone enables parents/carers and relatives to park their vehicle in a safe, non-obstructive place and enjoy 5 or 10 minutes of fresh air by walking to school.
Look out for the posters in our local community which indicate when you have entered the 'Park and Stride' zone.
Please find out more by reading our leaflet below.
Support our Parking Pledge!
Year 5 pupils have designed a 'tax-disc' style reminder card to support a parking pledge which we are asking parents and carers to sign. Three winning designs were chosen and any parent who signs the pledge will receive a laminated 'tax disc' style pledge card (as featured below) to display in their car if they choose to.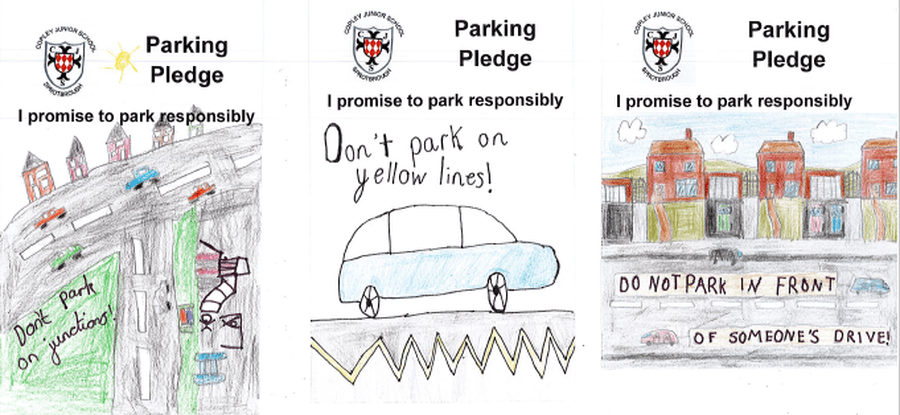 Please find below a copy of the parking pledge letter sent to all parents/carers.
Active Travel - Autumn Term Ten Day Challenge 2017

We promoted the 'Ten Day Active Travel Challenge' as a great way to get fit and healthy and to help protect the environment. This campaign had great impact as you can see from the results below. Let's keep on walking to school to keep fit and help our environment!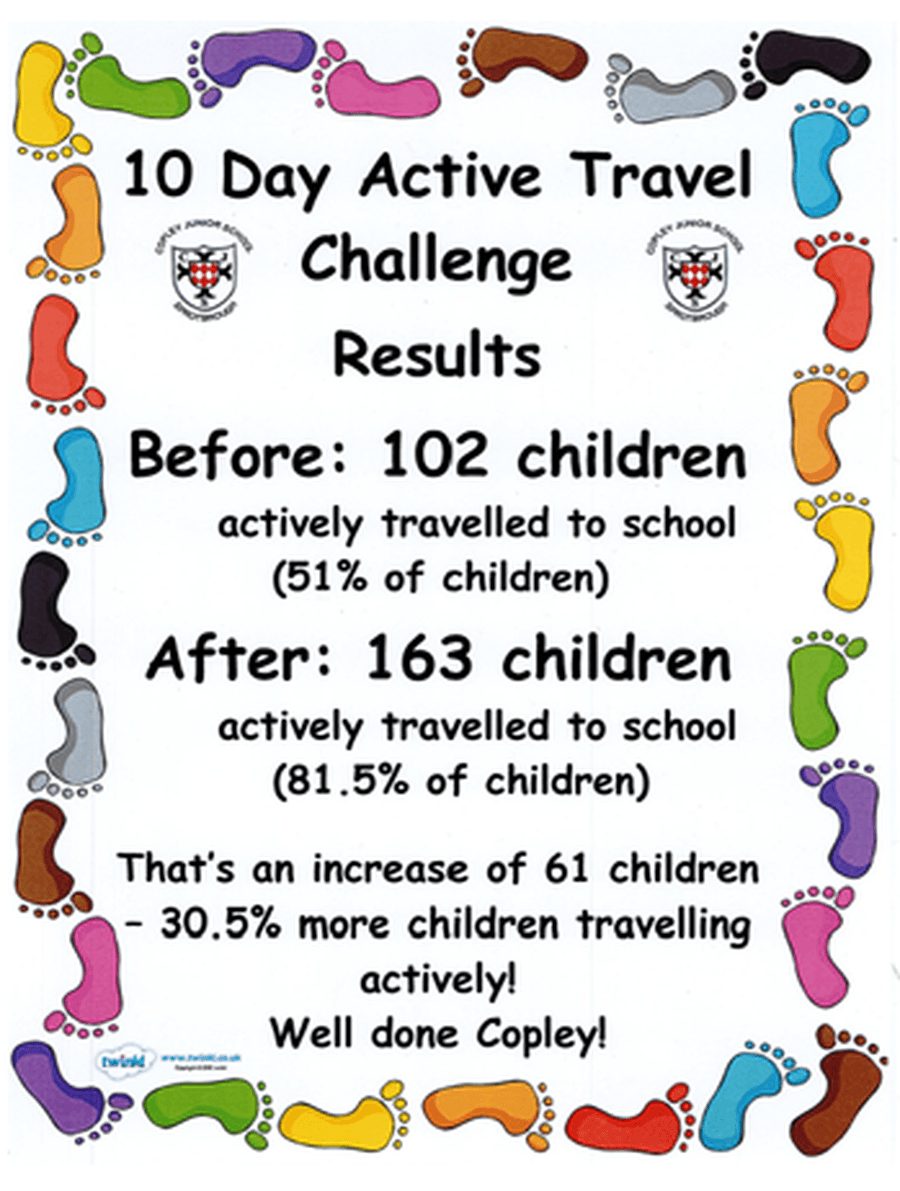 As a result of the high impact of our 'Active Travel' campaign we were rewarded with a theatre visit! The MOMO Theatre Company came to deliver their fun, active and humorous stage play to encourage children to be active and safe on their journey to and from school.
Active Travel - Summer Term Ten Day Challenge 2018

Our Green Team promoted the summer term active walking challenge and afterwards, they prepared the PowerPoint presentation below for our Friday achievement assembly to celebrate that our active fortnight saw a 22.2% increase in active travel.

Active Travel - Summer Term Ten Day Challenge 2019
The Eco Council promoted active travel for our two week challenge in the summer term 2019. 58% of children walked to school lbefore the challenge and 80% of children walked to/from school during the active travel fortnight. We were pleased to see an increase in active travel of 22%. Let's keep walking to and from school to keep healthy, cut carbon emissions and make our local streets safer.

Active Travel - Autumn Term 2019 Ten Day Challenge
In October 2019 we promoted the 'Ten Day Active Travel Challenge' again as a great way to get fit and healthy and to help protect the environment. The Eco Council led our involvement in the Active Travel two week challenge in the autumn term 2019. Eco Council members planned an asssembly, organised posters and stickers for each class to use and checked results through the fortnight in order to give encouragement through the two weeks. To read the minutes of their planning meeting, please click here.
This campaign had great impact as you can see from the Eco Council's powerpoint presentation below. Overall, we saw a 20% increase in active travel. A huge well done to Opal Class as 93% of the children travelled actively for the full 10 days of the challenge. Let's keep on walking to keep fit and help protect the environment.
Bikeability 2019-2020

We offer Bikeability training to all pupils in Year 5 and Year 6 each year. This training is designed to give children the skills and experience to cycle safely and confidently. It is Cycling Proficiency for the 21st century and involves cycling in both an off-road playground environment and on roads around the vicinity of the school. Children enjoy cycling and of course it brings many health benefits, develops confidence and gives them independence. Children who have been trained are much safer and, in addition, tend to cycle more.
Children take the Level One course on the school playground. To progress onto the Level Two training course the following day, there will be an expectation that children can ride a bike already, are able to balance on their bike, look behind them without wobbling and hold a signal for at least 3 seconds. They also go out on quiet local roads close to school during the Level Two training course. Children receive a certificate and badge for achieving the Level One course and the Level Two course.
During 2019-2020 we held training sessions in October, November and February to enable all our enthusiastic pupils to take part. An amazing 54 pupils participated in the Bikeability training, with 54 pupils achieving their Level One Award and 51 pupils achieving their Level 2 Award. Well done to all the pupils who took part!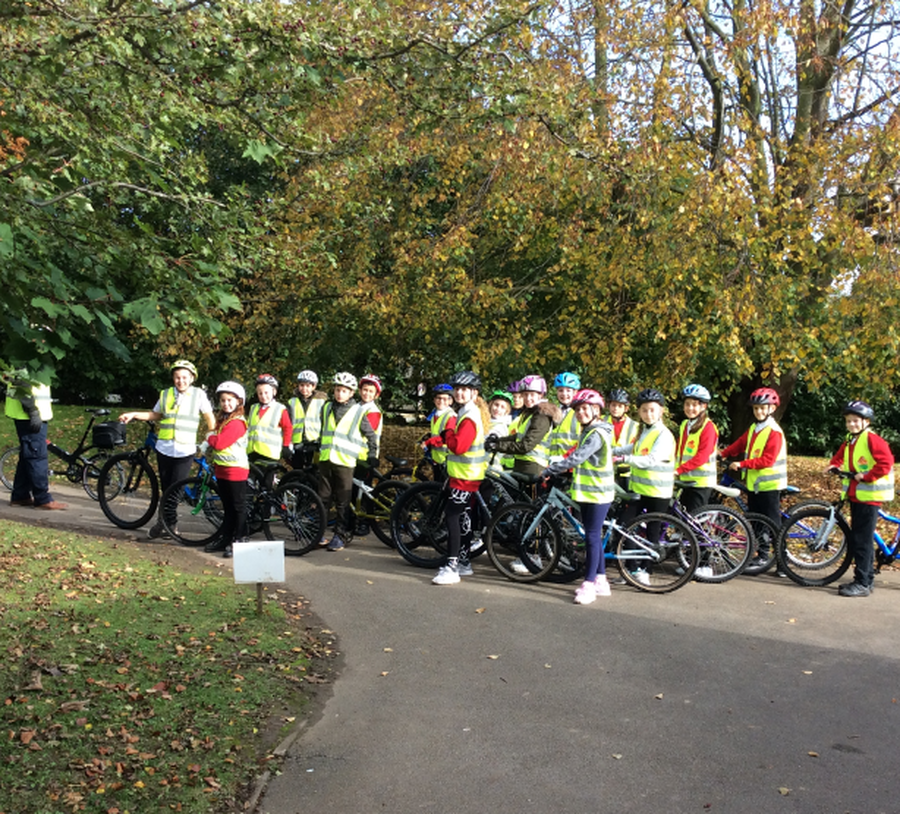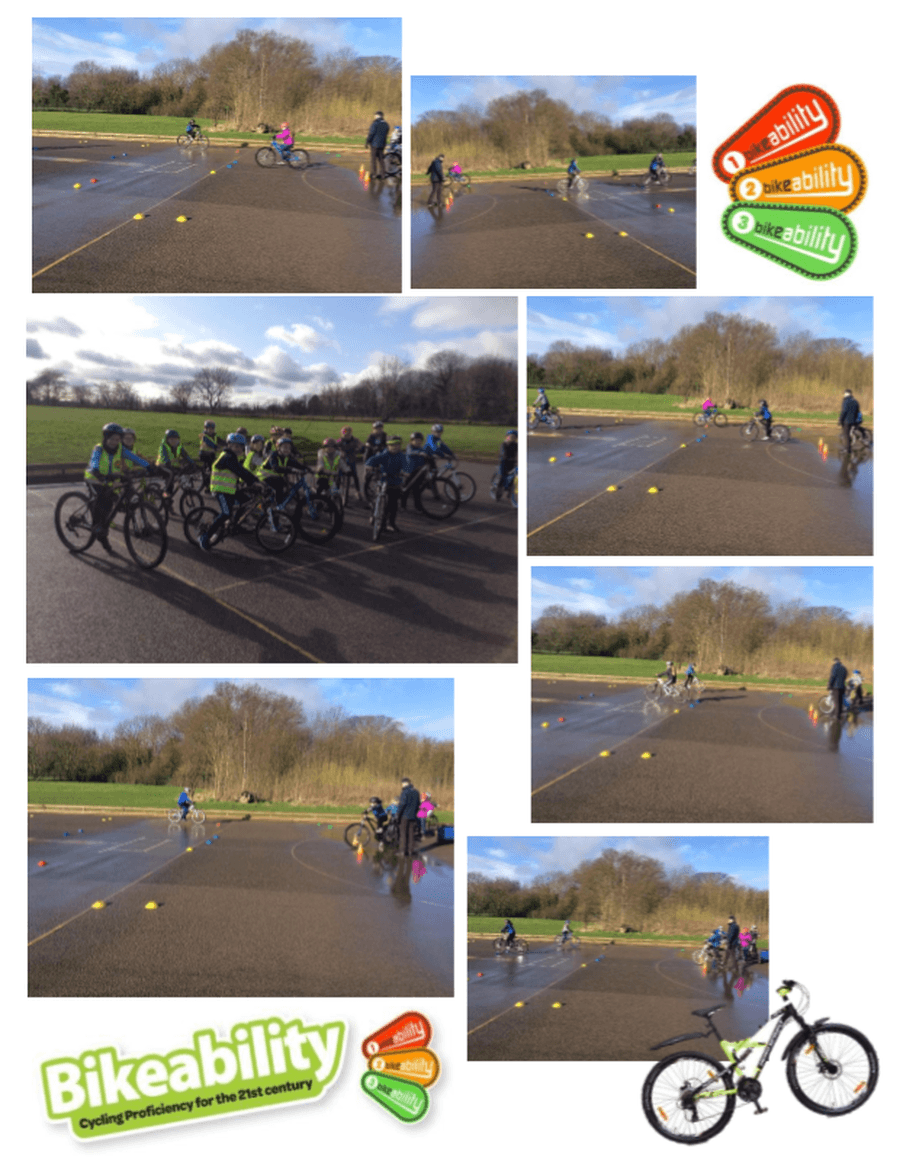 Pedestrian Training Year 4

Each year pupils in Year 4 take part in pedestrian training led by Local Authority Road Safety Officers. On local quiet roads near to school the children go out in small groups to have opportunity to practise and develop their pedestrian skills. In May 2019 all our Year 4 pupils successfully took part in pedestrian training.

Road Safety Training Year 5
Every year our Local Authority Road Safety Officer visits Year 5 children to help them learn about the green cross code and how to cross roads carefully and safely.
Below is a photo from one of the class lessons led by our Road Safety Officer on 4th February 2020.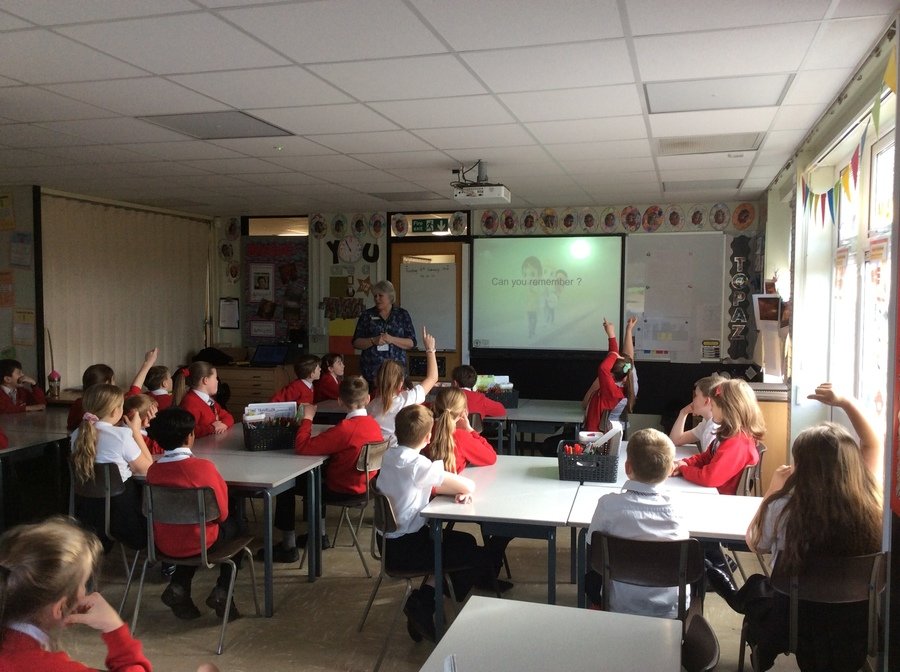 Find the safest place to cross


If there is a zebra, pelican or traffic light crossing, always use it. You can also rely on police officers, school crossing patrols as well as traffic wardens to help you cross roads safely. If you cannot find a crossing nearby, make sure you stop in a place where you can see clearly along the road, from all directions and that road users can see you.

Stop and look all around


Stand on the pavement, a little way back from the kerb, but so you can see if there are any vehicles coming. Give yourself plenty of time to look around.

Look and listen


Use your eyes and ears to look all around for traffic and listen. Sometimes you will be able to hear traffic before you can see it.

Wait until it is safe to cross


If traffic is coming, let it pass. Make sure there is a safe gap and that you have plenty of time to get to the other side, before you begin to cross.

Walk across the road

When it is safe to do so, walk straight across the road to get to the other side.

Keep looking and listening


Keep looking and listening as you do so. Always walk, never run.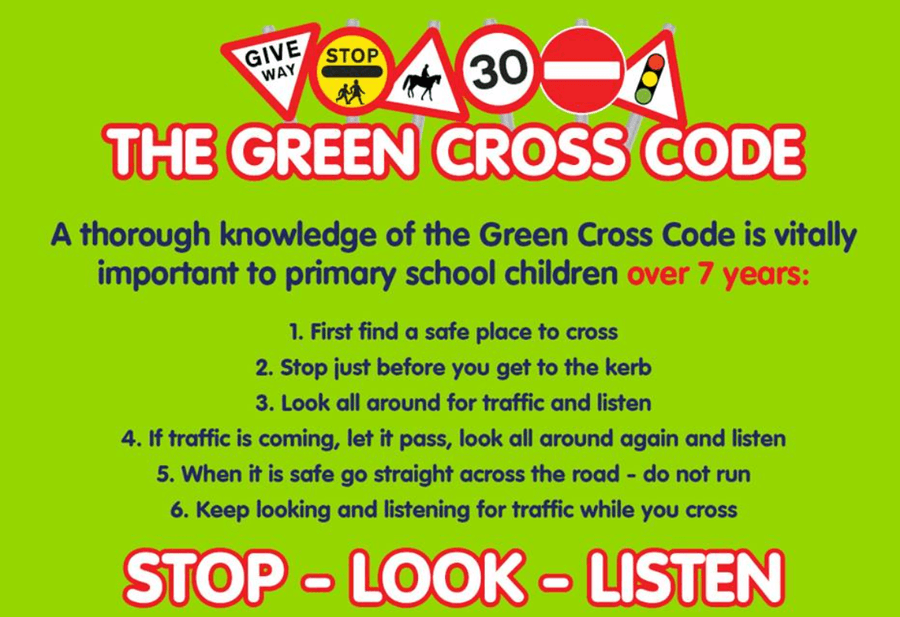 We worked with our Parent Forum to develop our procedures to support children walking safely to and from school independently. Please also see our 'September 2020 Arrangements' letter to see amendments to this procedure around our COVID-19 risk assessment.

We noticed that a number of parents/relatives are keeping their engines running as they drop off and collect children. We used our School Twitter to ask parents to support us by ensuring engines are switched off when dropping off and collecting children to improve safety and air quality around the school. Thank you for your support.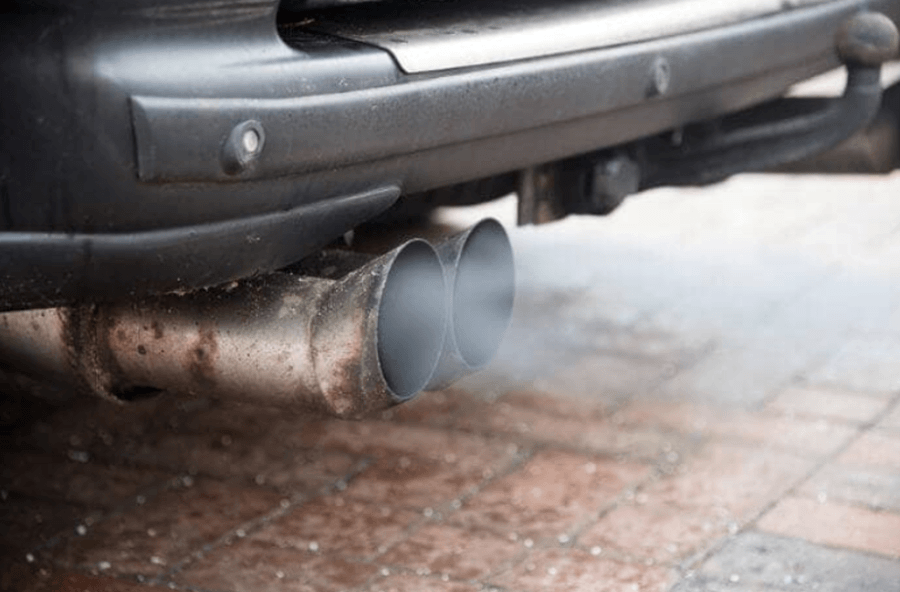 Public Transport Training - Year 6 Visit to Crucial Crew on 29th March 2019

Each year pupils in Year 6 take part in a Crucial Crew visit led by South Yorkshire Police to learn more about keeping safe. As part of the day, Year 6 learn how to travel safely on public transport, and how to cross roads safely using a pelican crossing.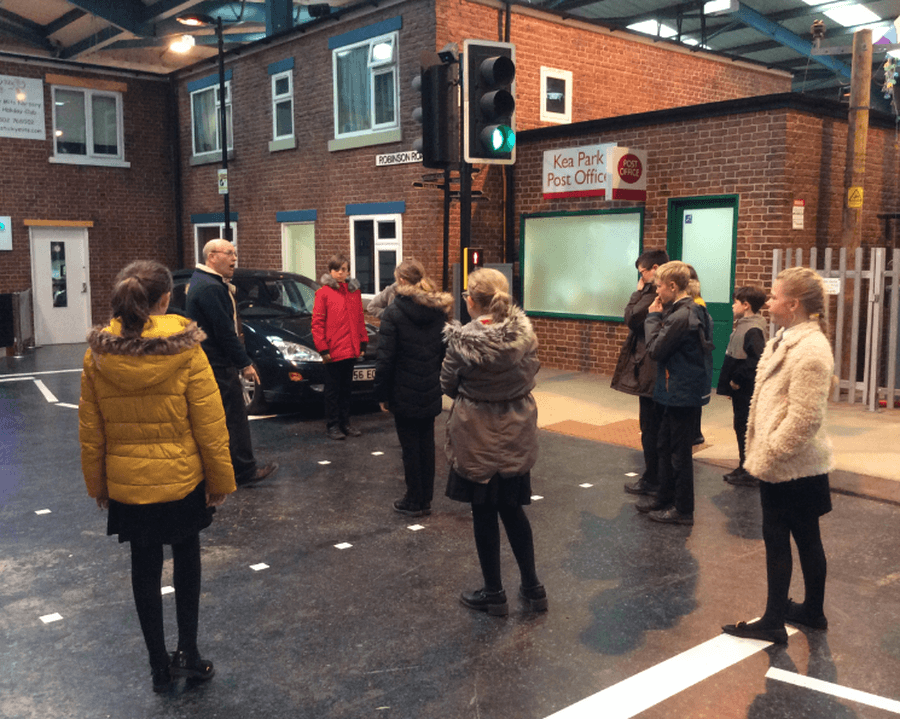 Promoting Local Transport - Doncaster Bus Routes
As part of our commitment to keeping our local air clean and our streets free from congestion, we encourage all members of our school community to walk, cycle or travel by public transport. Details about Doncaster bus routes are shared below.

Eco Schools' 'Green Flag' Award
Our Eco Council call themselves the 'Green Team'. Led with great enthusiasm by Mrs Westerman, our Eco Council aims to develop environmental awareness across our school community and to care for and develop our local environment.
We are very proud to have been awarded the Eco Schools Green Flag Award. The Eco Schools Green Flag is an internationally recognised award for excellence in environmental action and learning and the highest Eco Schools Award that can be achieved. Very well done to the Eco Council!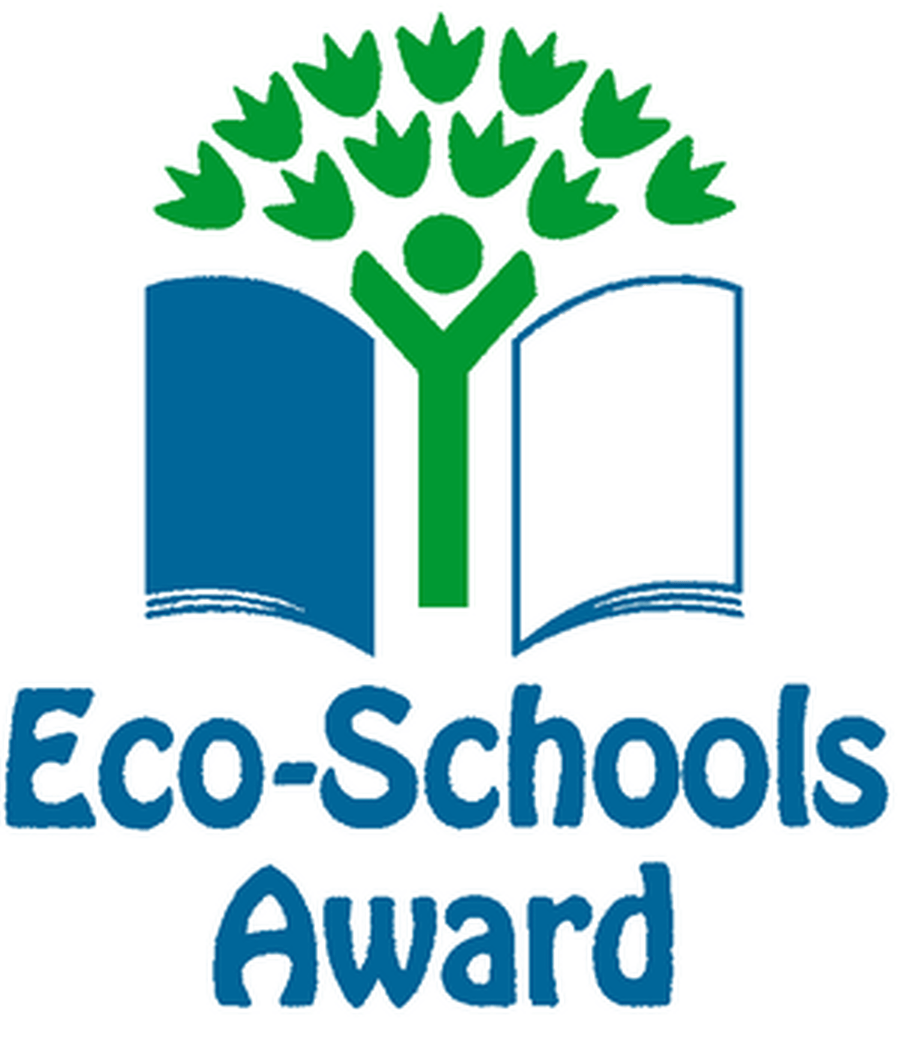 In order to achieve our 'Green Flag' Award the Eco Council developed their action plan and led some initiatives to promote active travel, including leading assemblies to encourage children to take part in active travel fortnights, collecting in the data, awarding badges to all the children who took part and promoting the school's parking pledge with parents and relatives. The Eco Council has been keen to encourage parents not to keep engines running as they drop off and collect children from school.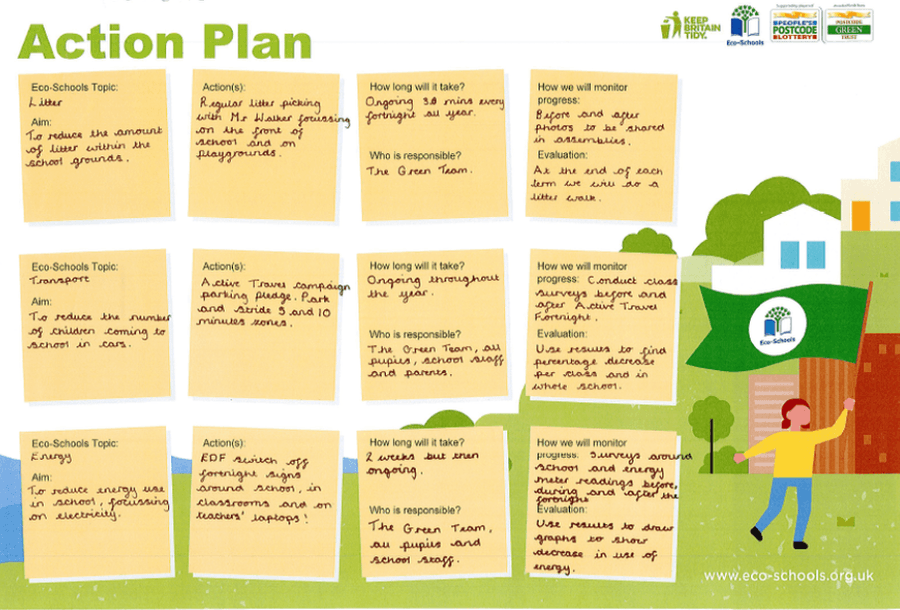 To find out more about the work of our Eco Council please visit their website page by clicking here.