COVID - 19
Now that we have entered Stage 4 of restrictions, the rules around isolating have changed. Due to the success of many routines that were established during the last academic year, we have maintained some structures to minimise the risk of transmission in our school community. The document below highlights some of the 'frequently asked questions' and provides answers to support you with the appropriate next steps to take.
Please contact the school office via phone or the dedicated Coronavirus email address (covid19@copleyschool.co.uk) at any point if you require further assistance. We are always happy to help!
Does my child have coronavirus symptoms?
Does my child need a COVID test?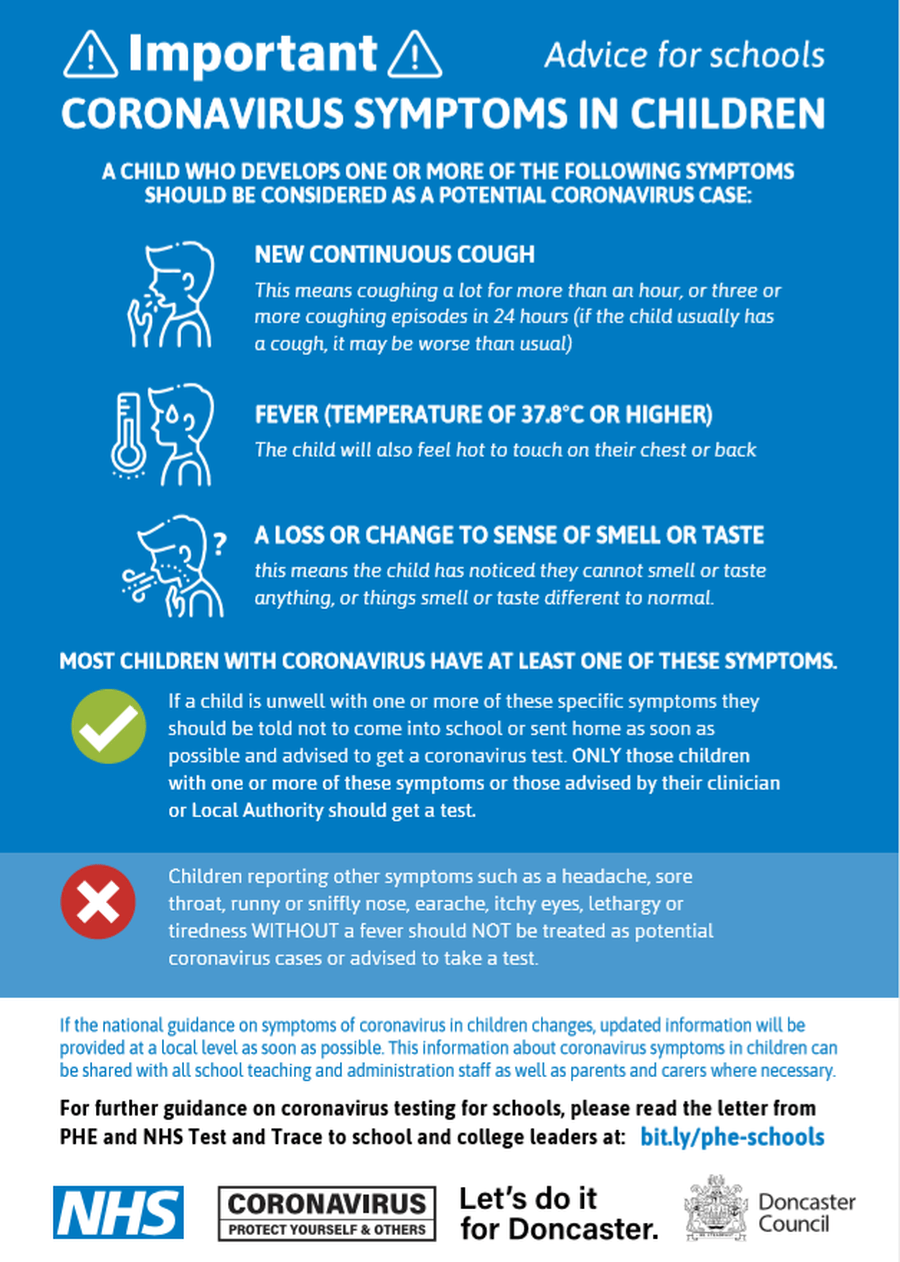 Local Updates
The Doncaster Council website has a dedicated page for COVID-19 information and guidance.
You can find this at:
https://www.doncaster.gov.uk/services/health-wellbeing/coronavirus-covid-19
The Director of Public Health, Dr Rupert Suckling, provides updates and guidance on the local Coronavirus rate of infection figure and you can access the link to these via this page.