COVID - 19
January 2022 - Updates to Guidance
What are the rules around isolation for close contacts or household members?
If you are identified as a close contact or live in the same house as someone who has tested positive and are fully vaccinated or are under the age of 18 years, you should undertake daily lateral flow testing and can continue to attend school or work. If you receive a positive test result, you should access a PCR test and begin isolating.
What are the rules around isolation following a positive test?
The new guidance around isolation indicates that positive cases can end their period of isolation after 7 days if they test negative on two consecutive days via a lateral flow test.
The flow chart below highlights when isolation should be ended.
Does my child have coronavirus symptoms?
Does my child need a COVID test?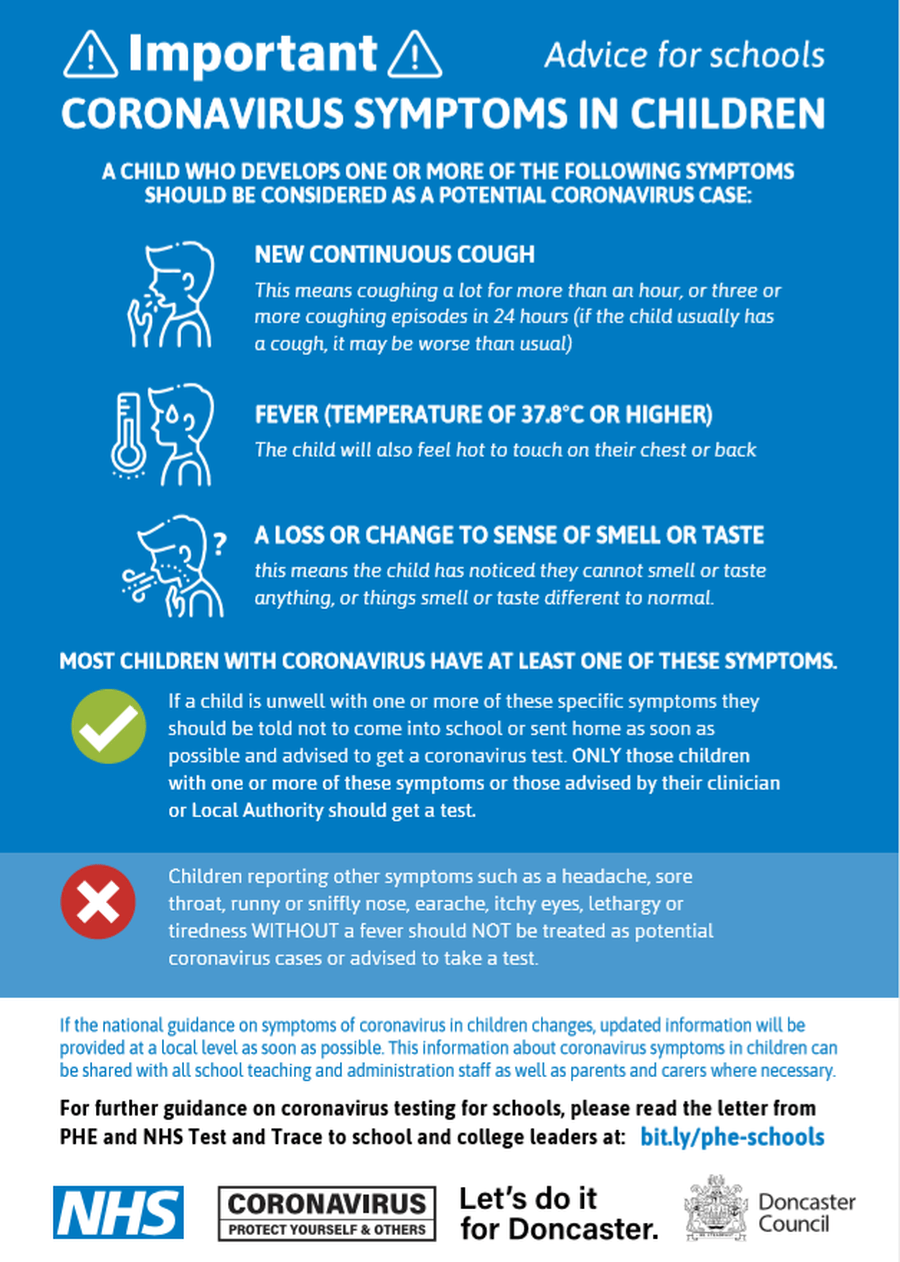 Local Updates
The Doncaster Council website has a dedicated page for COVID-19 information and guidance.
You can find this at:
https://www.doncaster.gov.uk/services/health-wellbeing/coronavirus-covid-19
The Director of Public Health, Dr Rupert Suckling, provides updates and guidance on the local Coronavirus rate of infection figure and you can access the link to these via this page.