Year 3 2021-2022
Welcome to the Year 3 class page. Here you will find news and photos about the learning in Year 3 during 2021-2022.
Year 3 Curriculum Leaflets
Our Curriculum Leaflets will keep you informed about the Cornerstones projects being studied, including the learning activities that are planned and important day to day information. They will also give information about how you can help your child at home (linked with the taught curriculum) and weekly schedules for activities such as P.E. and home learning. Curriculum leaflets are emailed to parents via our ParentPay system.

Click on the links below to download the Curriculum Information Leaflets for children in Year 3.
Please click on the project titles below to see the 'knowledge mat' for each project. Your child has their own personal copy of the knowledge mat for each project and these are used in class to help your child remember some of the key facts being taught. Knowledge mats are also posted in children's Seesaw accounts and are emailed to parents via our ParentPay system.
You can download Copley Junior's Recommended Reading List for Year 3 by clicking here.

See the overview of what Year 3 will be learning during 2021-2022 by viewing their long term plan here.
Our 'Quick Links' page provides quick links to a wide range of school information, including links to school routines, links to information about our delivery of different curriculum areas etc.
Home Learning in Year 3
All our home learning tasks are shared via our Seesaw app. At the beginning of each half term, the home learning challenges grid will be uploaded to Seesaw. The grid contains a range of activities and specifies the number of each type of activity (maths, writing and creativity) to be completed. Children may complete the tasks at any time but must have completed the specified number by the end of the half term. All completed work (or work in progress pictures!) can be shared via Seesaw so achievements can be celebrated. At times, teachers may ask children to bring their work in to school. The learning challenge grid for each project is shared below, as well as some examples of the fantastic work completed by the children. The 'hall of fame' gallery is updated at the end of each project to celebrate the children's achievements.
To view the Year 3 Home Learning page and see our home learning grids and examples of some of the children's fantastic work, please click here.
Year 3 made a fantastic start to their time at Copley and celebrated the end to a successful first week on Friday 3rd September with a Teddy Bear's Picnic! During the morning, pupils used their creative writing skills to retell the story of 'Goldilocks and The Three Bears' before working strategically to solve the mathematical Teddy Bear Line Up challenge.
After eating their lunch with their teddy bear, pupils created a disguise for their teddy bear and played a number of team games outside. After all of their hard work, pupils were feeling peckish and satisfied their rumbling tummies with cupcakes.
What a wonderful day!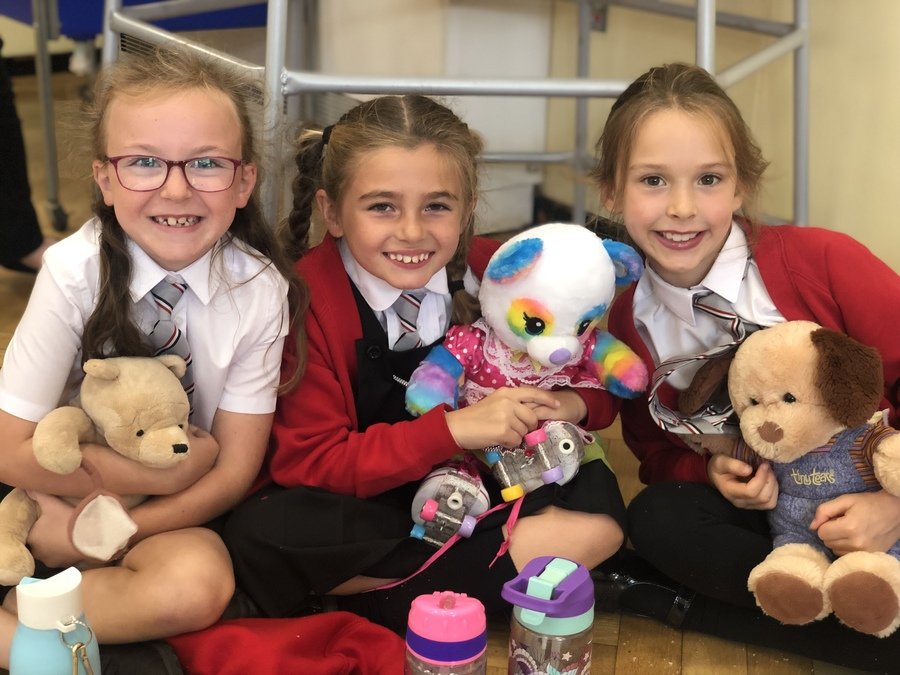 Examples of the children's home learning projects to find out about their class gemstones: Opal and Pearl.
Times Tables Rock Star Launch 2021-2022
Children and staff looked rocktastic for the launch of our Times Tables Rock Star learning for 2021-2022. Teachers explained how important learning times tables is and that, with lots of practice, children need to aim for instant recall of all times tables and division facts. Teachers also explained how the times tables rock stars programme works. To begin with, if you need more than 10 seconds to answer questions correctly, you are a rock 'wannabe'. You will climb up the ladder of rock stardom as you get quicker at answering questions accurately - so 6 seconds or less you will become a 'breakthrough artist' and at 4 seconds or less you will become a 'headliner'. Your aim is to become a 'rock star' - you will achieve this when you can answer times tables questions correctly in 3 seconds or less. If your recall becomes even quicker you can become a 'rock hero' and, finally, a 'rock god'!
You can find out more about 'Times Tables Rock Stars' by clicking here.
News from our 'Gods and Mortals' Creative Learning Project
Year 3 have been learning about Ancient Greece in geography. They used a variety of maps to identify similarities and differences between Ancient Greece and the country today before learning about some of the places Greece is famous for. What great work!
Children wrote postcards to their teachers to describe their favourite experiences of Greece.
Year 3 used a variety of sources to find out about Greek gods and goddesses. Well done, Year 3!
Year 3 learned that historians use timelines to put events into chronological order. Chronology is important because the exact order in which the events occur help us to understand the cause and effect of those events. Children discussed key events in Ancient Greek history and then placed these on a timeline. The children also learned that a timeline can be divided into BC (Before Christ) and AD (Anno Domini).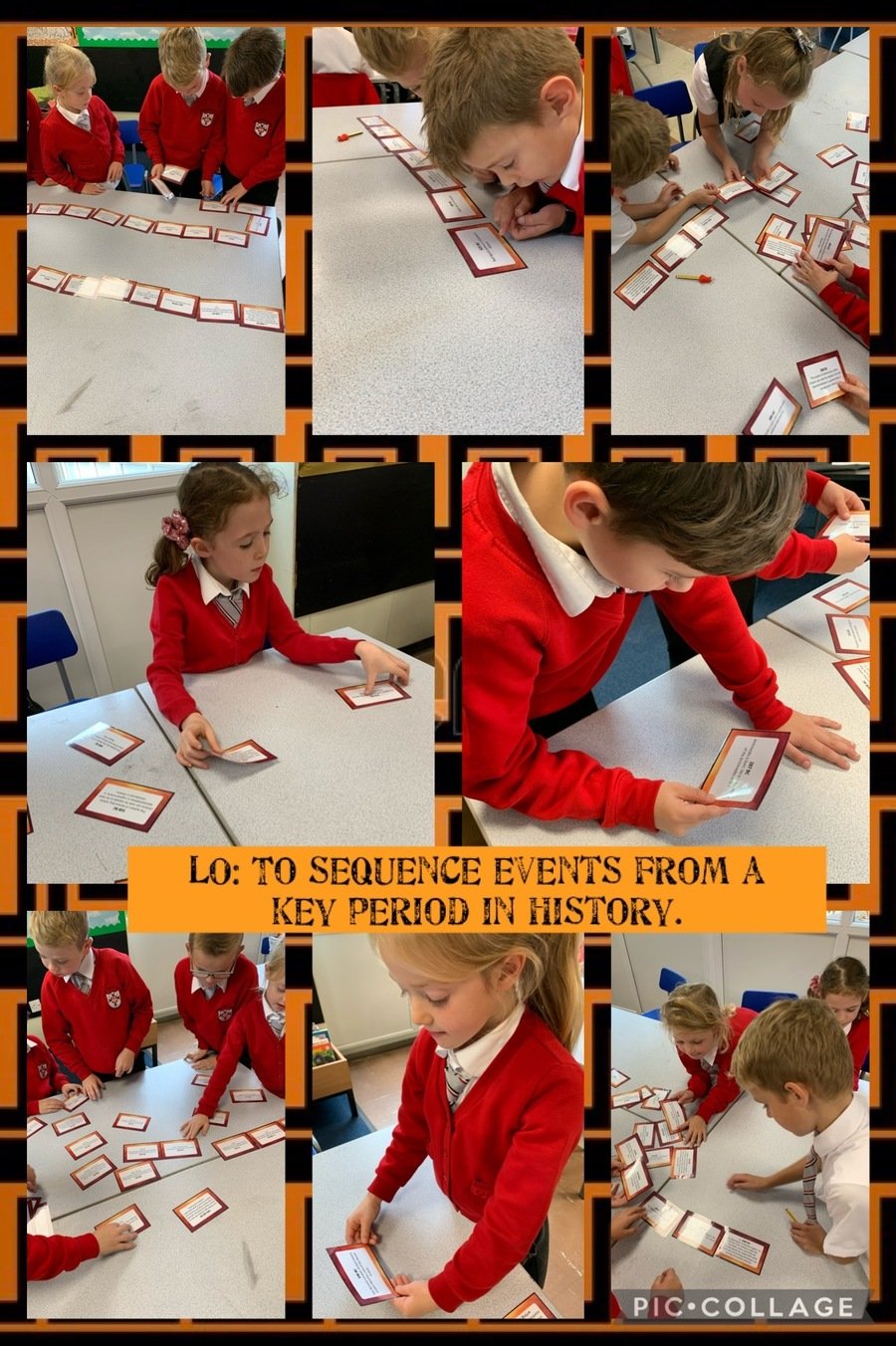 Year 3 used laptops and library books to learn about life in Ancient Greece by observing the art work on Greek vases. The children then designed their own vases drawing detailed patterns and pictures. Children also created 3D vases with mod-roc over a balloon structure, learning how to strengthen the structure of their models. Afterwards, they painted and decorated the vases to make them look as authentic as possible. Well done Year 3!
Year 3 explored how Athens and Sparta were represented in history. We gathered information about each city-state before deciding who they thought would win the war. We had an interesting discussion about which skills are needed to win a battle! We finished the lesson by finding out who won and the reasons why.
Children asked questions and found answers to questions about the past using a range of historical sources. They also described different accounts of a historical event, recognising some of the reasons why the accounts may differ.
Children used books, pictures and the internet to identify key facts about Ancient Greek soldiers, their armour and weapons.
As part of their project on 'Gods and Mortals', our two Year 3 classes took part enthusiastically in an 'Olympic style' competition using javelins, discus and shot put. We were very impressed with the skills of the pupils.
During their 'Gods and Mortals' project, children chose which writing challenges, maths challenges and creativity challenges to complete for their home learning, including making their own small scale model of a Greek temple.
Please click on the picture link below to view a gallery of some of Year 3's fantastic home learning work.