P.E. Curriculum
At Copley Junior School, we believe that all children can find enjoyment and satisfaction from taking part in physical activity and P.E. is promoted as an important part of our curriculum.
We offer a good range of sports within the curriculum and extra curricular sports clubs are available each day after school. We are a successful sporting school and our cross country, football, gymnastics and athletics teams have competed successfully in local, regional and national competitions and tournaments.
Our aim in teaching P.E. is to:
To acquire new, and develop existing, skills and be able to select and apply these in a variety of situations.

To develop a knowledge and understanding of fitness and health by fostering a positive attitude towards physical activities.

To develop a feeling of enjoyment and achievement through providing opportunities to express ideas and feelings in a form of non verbal communication.

To develop positive attitudes to physical endeavour including perseverance, fair play and sporting behaviour and the ability to cope with success and failure.
To read more about our approach to the teaching and organisation of P.E. please click here to read our Physical Education Policy.
All pupils have the opportunity to participate in and experience gymnastics, dance, swimming, games, outdoor and adventurous activities and athletics. An overview of coverage for each year group is detailed in our long term plan for P.E.
Long Term Plan for P.E.
Bikeability
We offer Bikeability training to all pupils in Year 5 and Year 6 each year. This training is designed to give children the skills and experience to cycle safely and confidently. It is Cycling Proficiency for the 21st century and involves cycling in both an off-road playground environment and on roads around the vicinity of the school. Children enjoy cycling and of course it brings many health benefits, develops confidence and gives them independence. Children who have been trained are much safer and, in addition, tend to cycle more.
Children take the Level One course on the school playground. To progress onto the Level Two training course the following day, there will be an expectation that children can ride a bike already, are able to balance on their bike, look behind them without wobbling and hold a signal for at least 3 seconds. They also go out on quiet local roads close to school during the Level Two training course. Children receive a certificate and badge for achieving the Level One course and the Level Two course.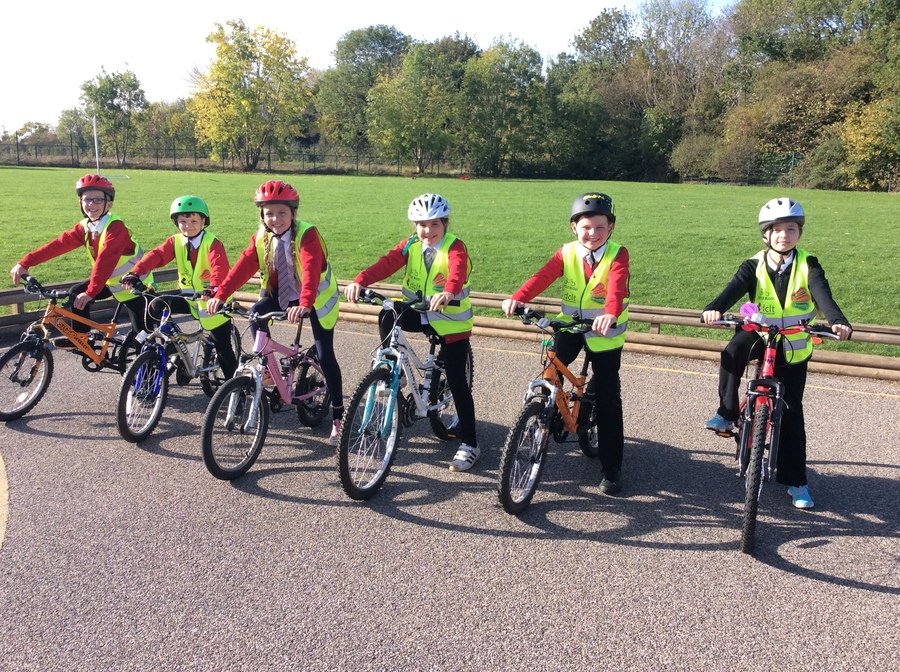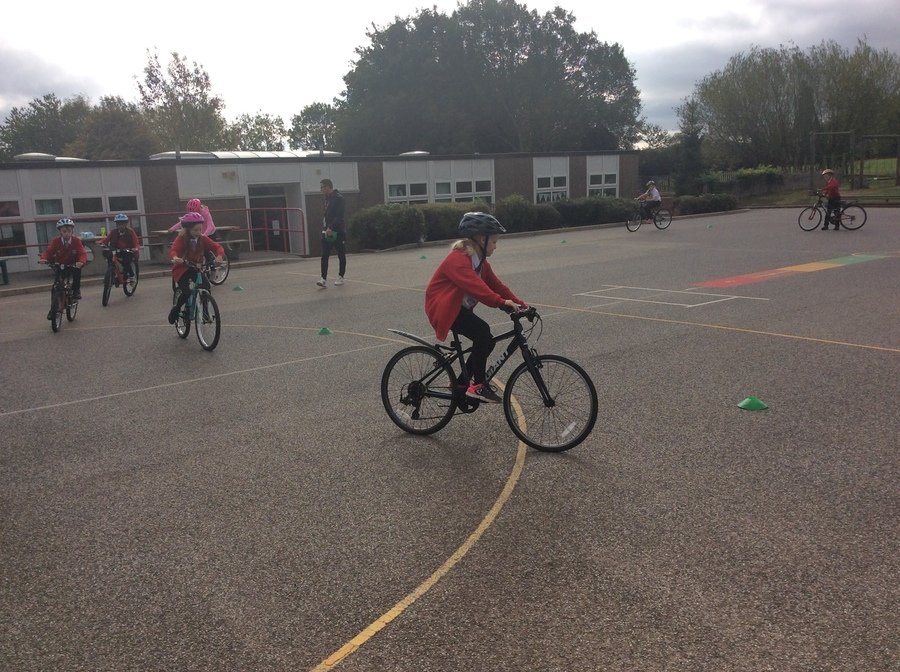 Exploring balances in a gymnastics lesson.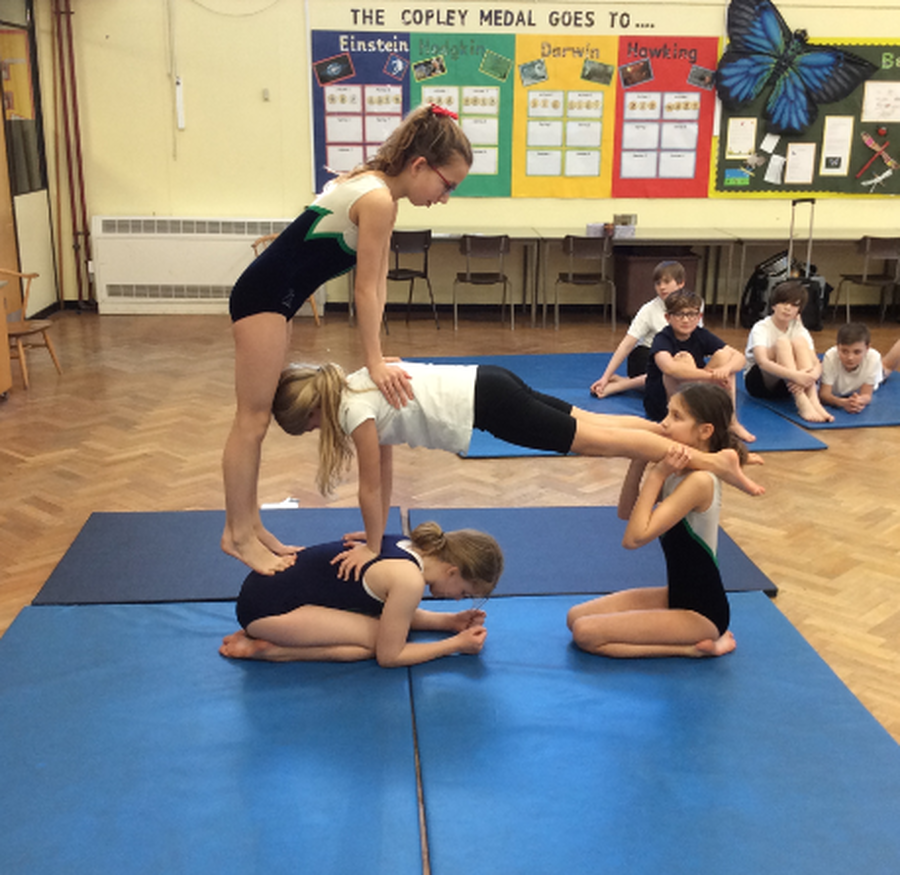 In their dance lessons, Year 6 learned about the 'haka', a ceremonial dance or challenge in Maori culture. The 'haka' is a posture dance performed by a group, with vigorous movements and stamping of the feet with rhythmically shouted accompaniment. Year 6 created and performed their own 'haka' with great enthusiasm. Fierce!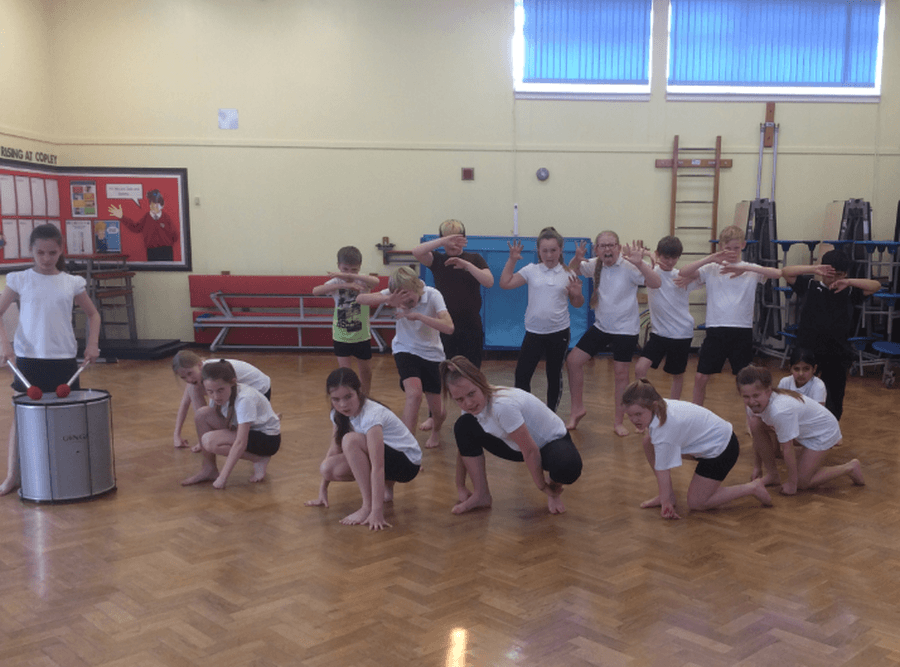 Gym Club - Our Gym Club is led by Miss Hull. Every year our gymnastics team is selected following trials and we compete in the gymnastics championships. In 2017 we competed at county level and our team came 3rd for the whole of Yorkshire! In 2018 our team came 2nd for the whole of Yorkshire. In 2019 we are very proud to share that the team came first and they are now County Champions for the whole of Yorkshire! Well done to the gymnastics team, who then competed in the National Gymnastics Championships Finals and were judged to be the 10th best team in the country!

Click on the video clip below to see the Gym Club in action!
Strrretch...and relax! Thirty four children in Year 6 have been very dedicated in attending early morning yoga sessions from 8am. A perfect way to start the day.

After all their hard work, Year 6 enjoyed lots of active fun at the park.
Year 3 creating their own games using small apparatus.
As part of their P.E. lessons, Year 3 loved creating a group dance sequence inspired by the 'James Bond' theme tune. Great work, Year 3!
Outdoor and Adventurous Activities
Our military fitness club, Scotty's Heroes, encourages children to take part in military missions that are lots of fun too!
Scotty's Heroes Holiday Club
Themed days for our popular Scotty's Heroes Holiday Club include: Military Activities; Survival Day; Orienteering Missions and Outdoor Hunting. The gallery below shows photos from the final day - partner activities; hot chocolate making; learning how to make and control fires safely and a very messy holi colour powder battle!
Swim Safe
Many thanks to the RNLI and Swim England for providing our Year 5 Swim Safe session. Young people love swimming outdoors – but swimming in the sea, rivers and lakes is very different to swimming in a pool. Swim Safe gives children aged 7–14 an opportunity to learn how to be safe in and around open water. Our strongest 24 swimmers were selected by our weekly swimming instructor for a fun outdoor swimming session with fully qualified lifeguards and swimming instructors.