Gallery
Please find below galleries of some of the fantastic home learning work undertaken during the period of school closure, when school remained open only for children of key workers. Well done children!
New Skills
We have seen children developing a diverse set of new skills – DIY, baking, archery, embroidery, balloon modelling and gardening to name just a few!
Please click on the first photograph below to view our gallery.
Science
We love science at Copley! We have seen high quality science work across school that has included research, experiments and investigations. Well done to our budding young scientists!
Maths Skills
We have seen so much fantastic maths being undertaken. Maths topics studied have included: money skills, finding the average, angles in a triangle, using maths apps to develop key skills, fractions, perimeter, completing SATS papers for revision, work on factors and multiples, decimals, ordering numbers, telling the time, times tables work including use of Times Tables Rock Stars, division, working out percentages, ordering numbers and place value, Roman numerals and mental maths. Well done everyone!
'Curl Up with a Good Book'
Well done to all the children who took part in our 'Curl Up with a Good Book' theme during the summer term 2020. It was great to see so many children enjoying their reading at home and completing their Ten Hour Reading Challenge at the same time.
Rest, Relaxation and Creativity
It has been great to see children developing their creative skills, taking time for family, rest and play and time for daily exercise too.
Please click on the first photograph below to view our gallery.
Cooking Skills
We are very impressed with how children have been developing their cooking and baking skills. I think we may have a future 'Masterchef' or 'Great British Bake Off Winner'!
P.E. and Games Skills
It is great to see children keeping fit and taking exercise - we have seen cycling, indoor keep fit sessions, scooting, trampolining and tennis in the garden to name just a few.
Gardening Skills
We certainly have some children with green fingers! Our photo gallery shows children developing their gardening skills with great success.
Lego Challenge
Many children took on the Lego challenge. We have shared some of the children's fantastic models below.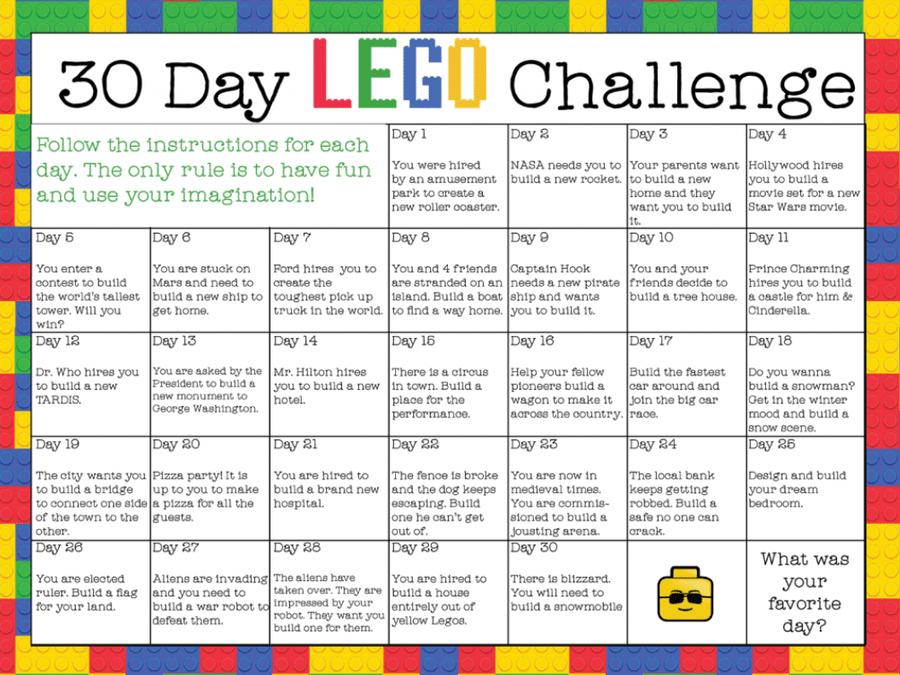 To view further galleries on our nature and woodland learning challenges and 'Find a View' photography challenge, please visit our Emotional Health and Wellbeing page by clicking here.