Year 3 Links
Our school website shares a lot of information about all aspects of school life, which we hope you will find helpful. Many thanks to our Parent Forum who suggested a 'quick links' page to guide you to key information about the school and your child's year group and have worked with us to suggest the content shared on this page.
School Routines
Please click on the links below to find information on the following:
Positive Behaviour Policy - 'At a Glance' Guide
School News
School diary dates are sent out as a list at the start of each term and are shared via the newsletter each week. The website calendar on the home page is always up to date and is a handy place to check school diary dates - please click

here

to access the home page, then scroll down to find the website calendar.

We send out a weekly newsletter each week to keep you up to date with all our school news. To receive this, please sign up by clicking here. To access any newsletters from the previous year, please visit the newsletter archive by clicking here.
Copies of all current letters sent out are posted on the letters page of the website. Please click

here

to view the letters page.

Join us on Twitter! To view our Twitter feed, which provides you with snippets of news and photos of school life, please click on the picture link below.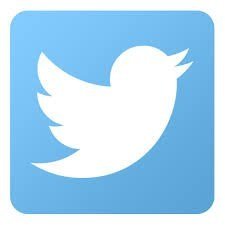 Long Term Plan

- This page provides links to give you an overview of the curriculum learning in each year group. If you would like to find out more detail about our teaching of different subjects, then please click on the following links:

science

,

history

,

geography

,

design technology

, art,

music

,

computing

, R.E.,

PSHCE

,

French

,

P.E.
Clubs
We offer a range of after school clubs each term. A letter is sent out at the start of each term with all the details. Please click here to see an overview of some of the varied clubs offered.
The Children's University is a great way to recognise and reward all the extra-curricular learning your child has achieved and the annual graduation is always a special event.
Our Community
We pride ourselves on the family feel of our community. Under the 'Our Community' section of the website you can find out about our different pupil leadership groups, the work of the governors and our Parent Forum. Our CSA (Copley School Association) organises enjoyable events that raise additional funds to spend on enhancing the children's education. We always welcome new members at meetings and events. You can find out more by visiting the CSA website page.