News and Events
Keeping You Informed
We want to keep parents/carers informed of your child's progress, and about other activities in school. We recognise that good communication benefits the whole school community.
School Newsletter
We publish a school newsletter on a weekly basis. You can find the latest issue by clicking here. We also host an archive of previous newsletters, which you can access by clicking here. You can subscribe to receive future newsletters by email by completing the online form here. Paper versions are available at the school office.
School Twitter
Join us on Twitter! Follow us at @CopleyJunior to receive regular tweets to keep you up to date with school news and insights into the daily life of the school. Click on the icon below to follow our Twitter feed.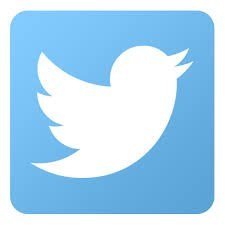 ParentPay

We use 'ParentPay' as our online payment system and to send texts/emails to parents if we need to send you a message e.g. reminder about a school event, notice of an unexpected cancellation of an after school club owing to exceptional circumstances etc.
School Newspaper
Our pupil journalists publish our school newspaper, 'The Copley Chronicle,' once a term. To read the latest edition of 'The Copley Chronicle' please click here.
Monthly News
Each month we contribute a school article to the 'Arrow' magazine. This local community magazine is delivered to all homes in the local area. You can find the latest issue by clicking here, along with an archive of previous articles. We also contribute a monthly article to the Parish magazine. You can find the latest issue by clicking here.

School Events Calendar
Our School Events Calendar details what events and activities are coming up soon, and can be found on the Home page.
You can also download the Diary Dates for 2020-2021 by visiting the 'Letters' page of the website.
Meeting the Teachers
Each term there are formal opportunities at parents' evenings for you to meet your child's teacher to discuss on a one to one basis the progress your child is making. A termly report is sent home so that parents/carers are informed regularly about the progress and attainment of your child/ren. Parents/carers are most welcome to contact teachers informally whenever the need arises. We very much have an 'open door' policy and we are here to help if you want to share information or have a concern to discuss.
Involvement in Class
We actively encourage parents/carers to get involved with the school in any way they can. Our school is very much a small family community and in turn part of a wider community. If you want to help in any way, just ask!