Farewell and Best Wishes
As the academic year comes to a close, it is time to say farewell to a number of Copley Staff.
Both Miss Ewen and Miss Free are moving on to begin their teacher training while Mrs Crayton and Miss Mellor are moving to different parts of the country to enjoy some well deserved rest and exciting adventures!
To celebrate their time at Copley, we planned a celebration picnic and shared some special gifts with each of them. We even had a 'flash mob' dance off, brought blankets to sit on and wore our party clothes to ensure we all truly enjoyed our picnic! Miss Blades-Baker wrote school reports for Miss Mellor and Mrs Crayton to reflect their time at Copley which bought lots of laughter and smiles from the staff.
We made Mrs Crayton a 'Year Book' style memory book so that she can look back on her time at Copley in years to come and be reminded of all the wonderful times we have had together. Mrs Crayton also had a special picnic, a celebration cake and the staff bought her a beautiful framed print. There have been so many kind and thoughtful gifts from pupils, parents and other members of the school community. Mrs Crayton said her last week at Copley has been truly special and such a lovely way to celebrate our time together at Copley. We will miss you Mrs Crayton! Enjoy your next adventures.
As a farewell gift to Miss Mellor, every child in school decorated a pebble and left a special message. After 30 years of working at Copley, Miss Mellor has had lots of farewell messages, not just from pupils but from parents that she had taught too! The teachers recorded a funny song and created a video clip to make Miss Mellor smile on her last day and had a party with some of the other teachers that Miss Mellor has worked with over the years. Miss Mellor also enjoyed a party with Year 4 - including karaoke! We hope Miss Mellor enjoys collecting more pebbles on her travels. If we are lucky she might even decorate some and send them back for us to put in the school garden...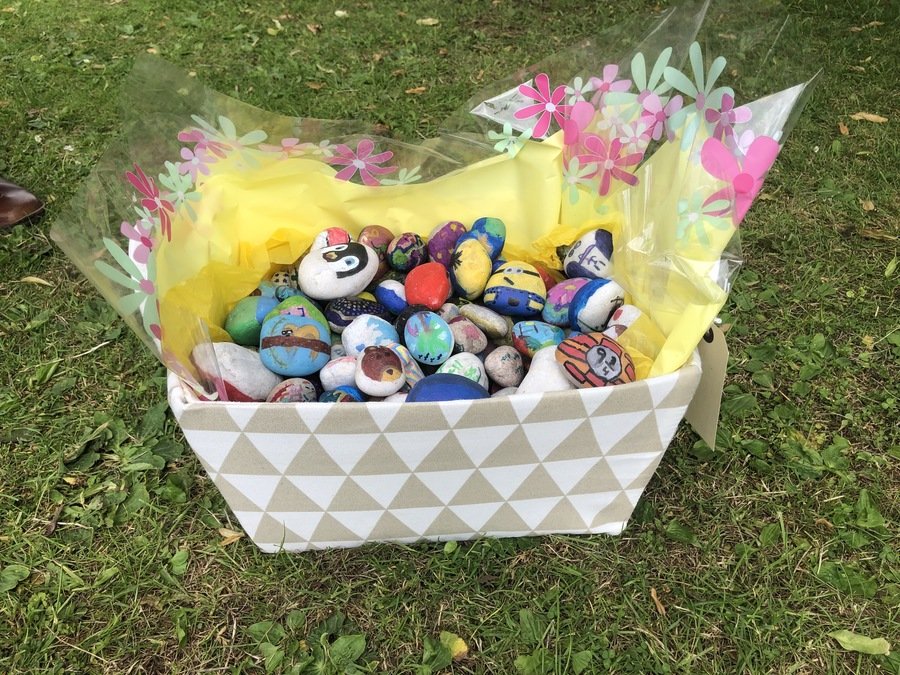 Everyone knows that you can't leave school without some photographs from the past reappearing so Miss BB did some digging, with the help of some anonymous volunteers, and found enough photographs to create a double page spread in The Copley Chronicle!