Anti-Bullying Ambassadors
Our Anti-Bullying Ambassador Team leads and promotes anti-bullying awareness and positive behaviour messages through school.
Anti-Bullying Ambassadors for 2019-2020
Evie L
Isaac H
Gracie D
Esme S
Olivia T
School Success: Anti-Bullying Charter Mark – Gold Level
We are proud to share that following a visit from external assessors we have been awarded Doncaster's Anti-Bullying Charter Mark at Gold level. Our external assessors reviewed our policies, procedures and approach to creating a safe, supportive and inclusive school community. Our external assessment visit also included talking to different groups of children, including our School Council and Mini Life Coaches, to gain their views of their school experience.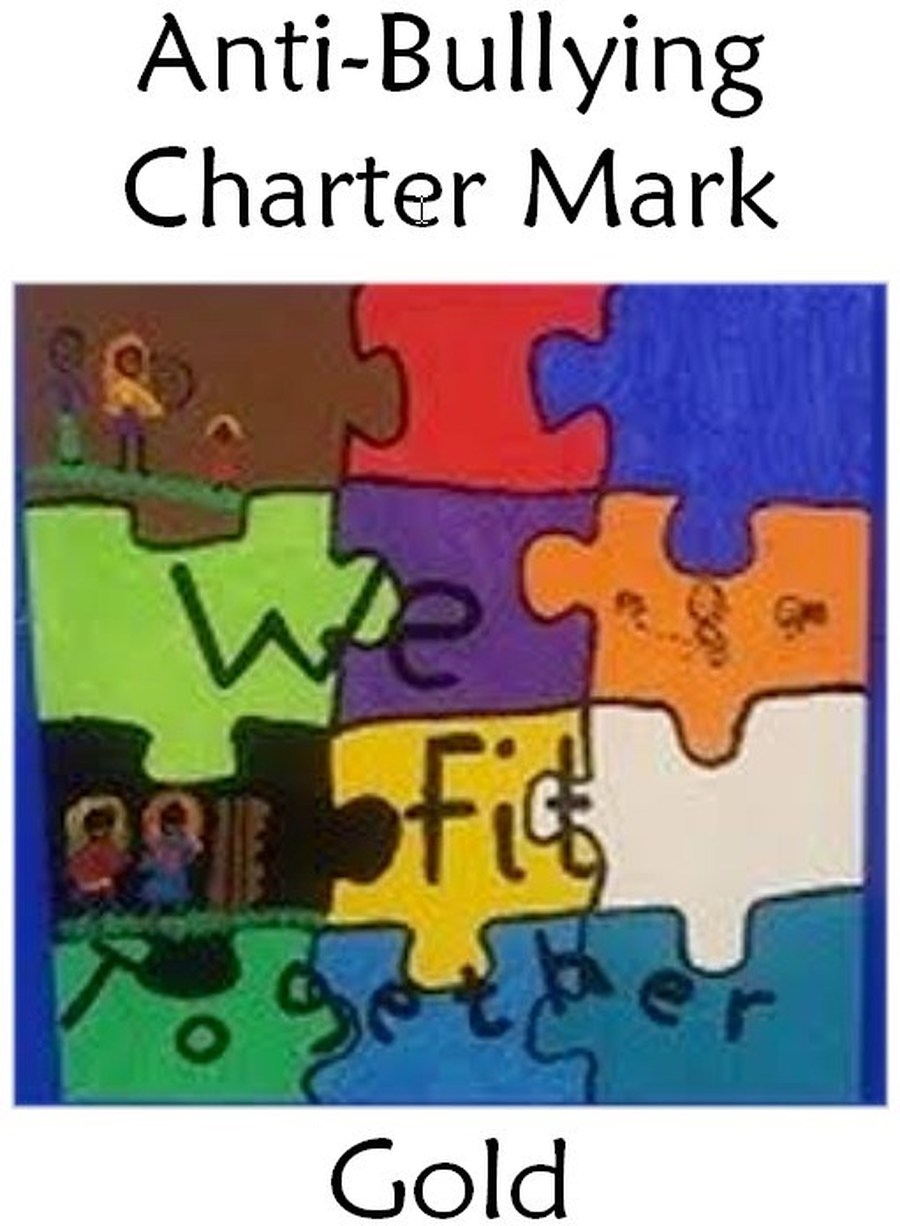 Congratulations to our pupil-led Anti-Bullying Ambassadors - The Diana Award

We are very proud that our Anti-Bullying Ambassadors have received a national honour with the Diana Award, in recognition of the work they have led to promote anti-bullying and creating a safe, positive and supportive school environment.

"The Diana Award was set up in memory of Princess Diana and her belief that young people have the power to change the world for the better. It is committed to fostering, inspiring and developing positive change in the lives of young people through practical social action." The Roll of Honour has been announced for 750 "outstanding young people" across the UK and the world. The award celebrates "exceptional young people who embody Princess Diana's qualities of kindness, compassion and service."

You can download the Diana Award Roll of Honour by clicking here.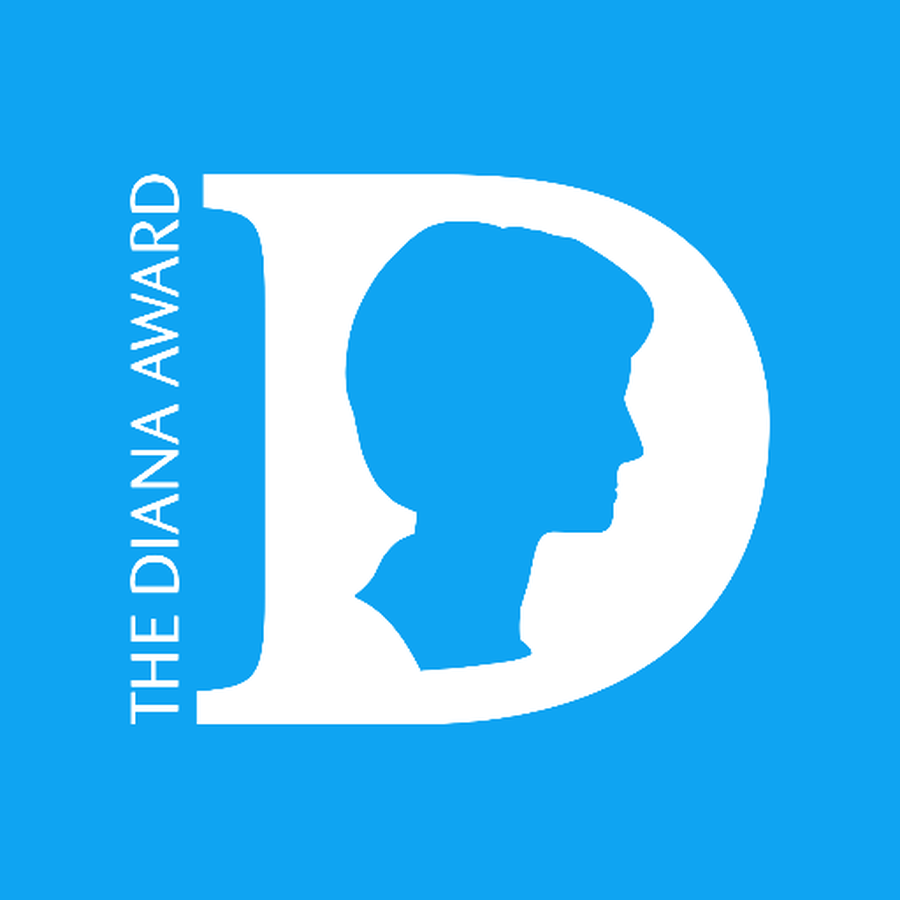 The official photos for the INSPIRE North event can be accessed by clicking here.
Celebrating Safeguarding Award
We were delighted to be nominated for a 'Celebrating Safeguarding' Award for all the anti-bullying work led by our wonderful Anti-Bullying Ambassador team, and even more delighted that one of our pupils was successful in being chosen to receive the award by Doncaster Children's Safeguarding Board and Doncaster Adults' Safeguarding Board. Jamie gave a short speech at the Mansion House in front of invited guests and other award winners and was presented with a certificate and gift voucher by the Mayor. Jamie shared some of the children's anti-bullying work on one of the stalls at the event.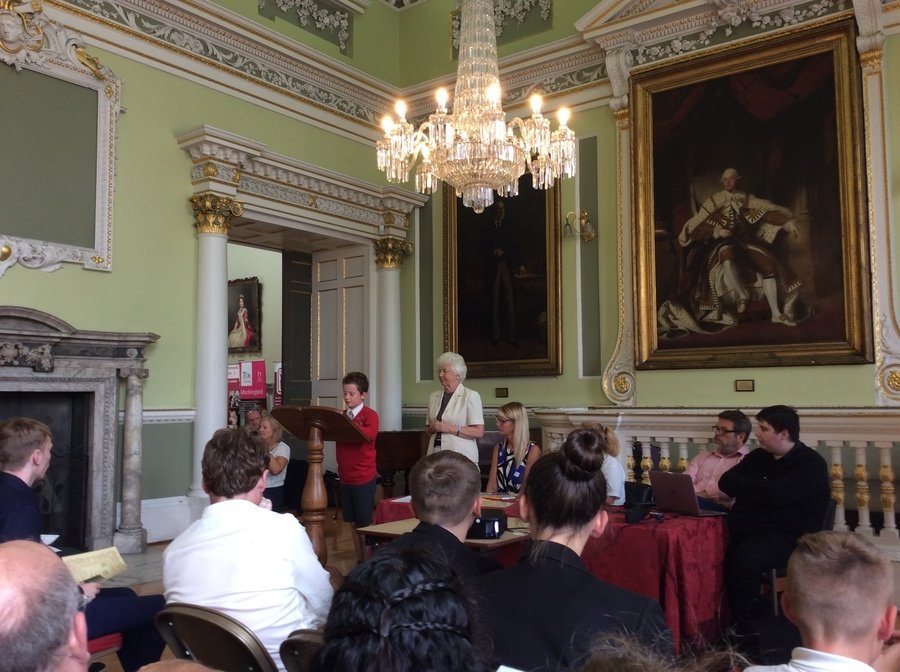 Radio Success for our Anti-Bullying Ambassadors
We were delighted to be contacted by our local radio station, Trax FM, who had heard about the fantastic work of our anti-bullying ambassadors and wanted to come and interview the children. We were very proud to hear our Anti-Bullying Ambassadors on the radio talking about their work and commitment to keeping our school bully-free.
Spotlight on Safeguarding Star Award
Well done to our Anti-Bullying Ambassadors, as their outstanding work to promote anti-bullying and their commitment to sharing best practice across schools in Doncaster has been recognised by Doncaster Council's Safeguarding Team. We are very proud to be one of the first three schools in Doncaster to receive this award.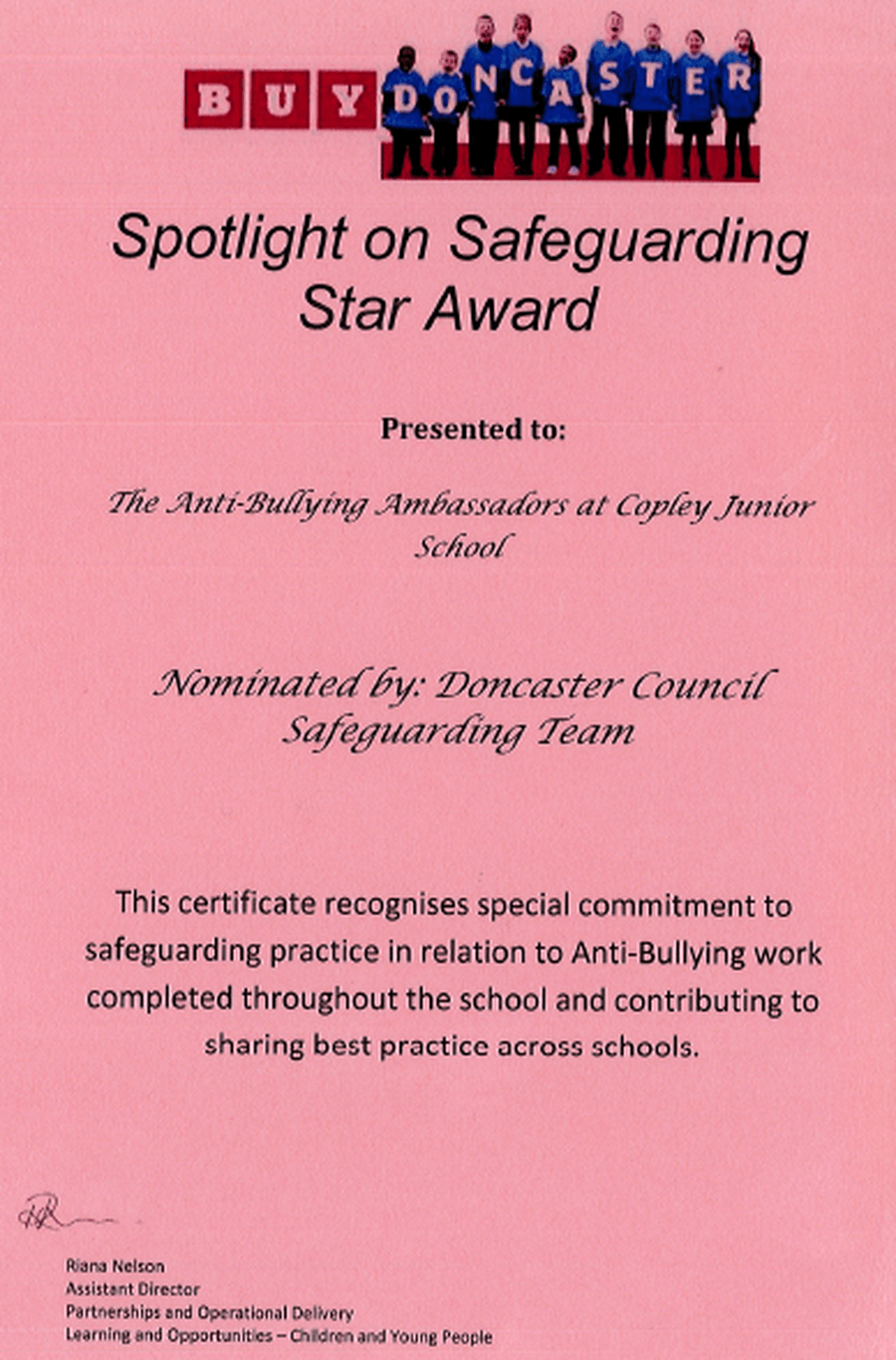 Anti-Bullying Ambassador Selection and Training

The Anti-Bullying Ambassadors team at 'The Diana Award', a not-for-profit charity, works in hundreds of primary, secondary and special schools of all ages/abilities in partnership with England's Department for Education. The Anti-Bullying training aims to equip young people, staff and parents with the knowledge, confidence and skills to effectively promote anti-bullying in their schools and communities online and offline. To date the programme has trained over 20,000 young people from over 2,500 schools in England, Wales, Scotland and Ireland to be Anti-Bullying Ambassadors and help ensure that the time young people spend at school is happy, safe and bully-free. Ultimately Anti-Bullying Ambassadors are responsible for running Anti-Bullying campaigns in their schools and providing pupils with a friendly face their own age to talk to.
Our Anti-Bullying Ambassadors were selected after writing very impressive letters of application:

Anti-Bullying Week - November 2018
Odd Socks Day

Our Anti-Bullying Ambassadors invited all children and staff to wear odd socks to launch our Anti-Bullying Week – as bright and oddly matched as possible! We used this theme to celebrate our individuality and to reflect that being different is ok.

Our Anti-Bullying Ambassadors enjoyed organising and judging our 'odd socks' design competition and we were very impressed by the huge number of colourful and creative entries, just a few of which are pictured below.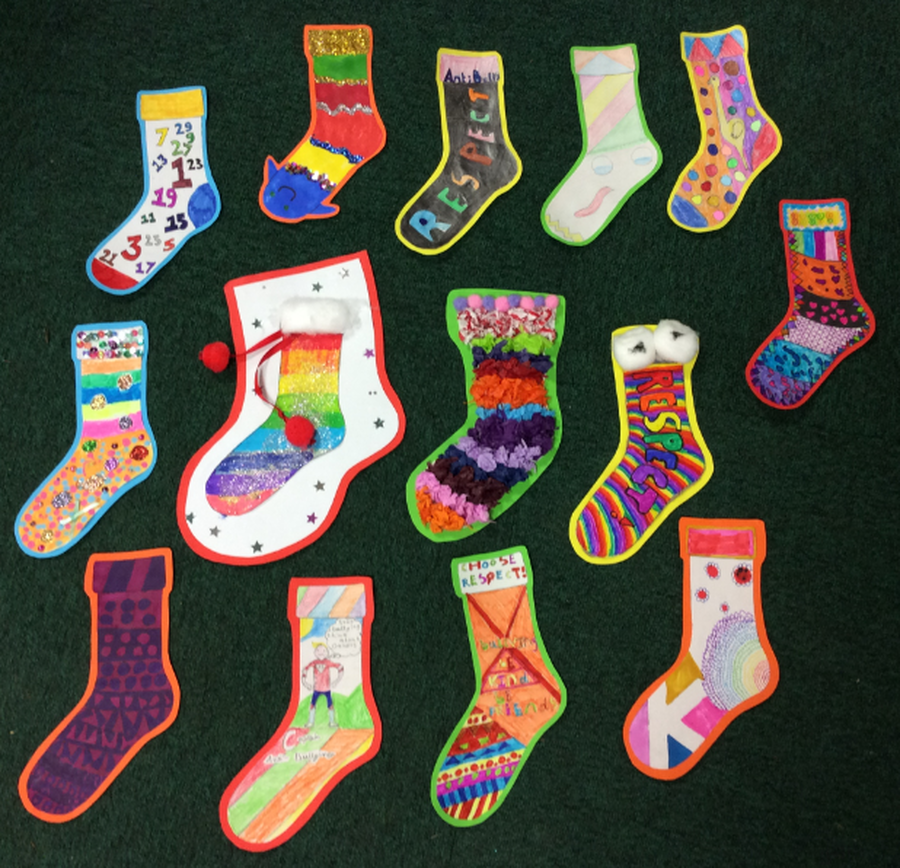 Well done to our four winners:
Year 3 - Allegra P
Year 4 - Isabelle S
Year 5 - Emma H
Year 6 - Haashir N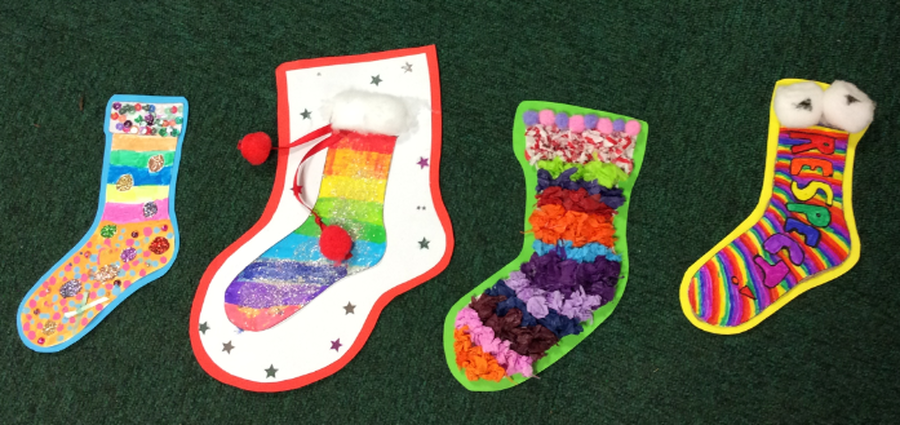 Anti-Bullying Week Class Activities - November 2018

For Anti-Bullying Week, every year group took part in an activity to help the children consider positive behaviour, what bullying is and how to report any concerns.
Year 3 created the colourful posters below to share their ideas on the theme 'Respect Grows When...'. Their ideas included:
Respect grows when ... you share

Respect grows when ... you treat people equally

Respect grows when ... you say 'please' and 'thank you'

Respect grows when ... you listen to other people's ideas

Respect grows when ... you understand that people are all different
Year 4
In Year 4 children wrote their own anti-bullying messages on a paper strip before putting them together to make a paper chain.
Year 4's message for Anti-Bullying Week:
Each and every one of us fit perfectly into the chain
We stand linked together in our anti-bullying campaign!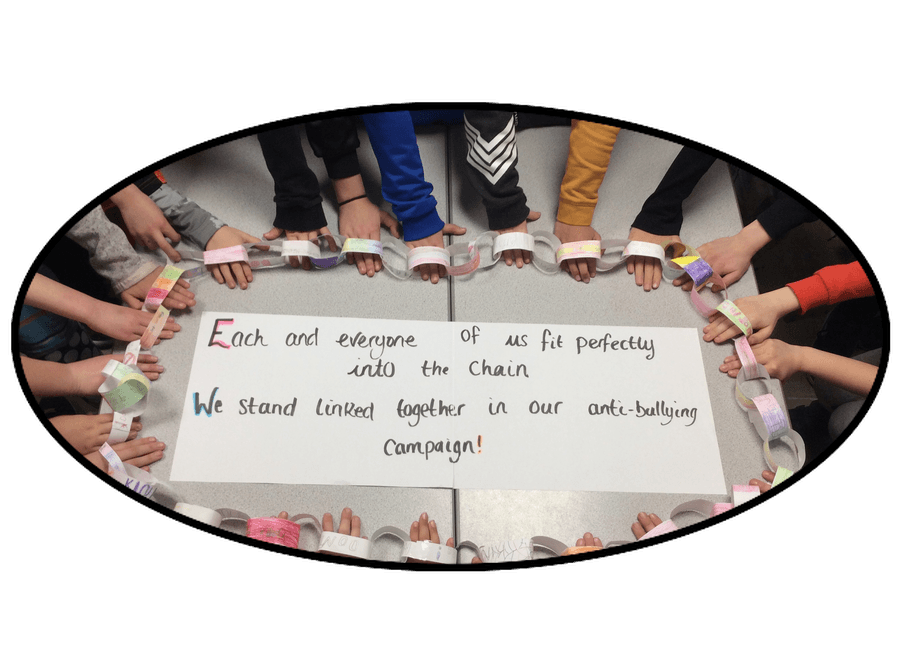 Year 4 watched and discussed anti-bullying presentations, took part in discussion groups around key questions such as 'How is bullying different from conflict?'and 'How would bullying make you feel?' before brainstorming their ideas to create posters to share with the class.
Year 5 filled in the letters to spell 'Respect' with their thoughts about what 'respect' means. Ideas included:
shows kindness

listens to others

is helpful

values everyone

says 'please' and 'thank you'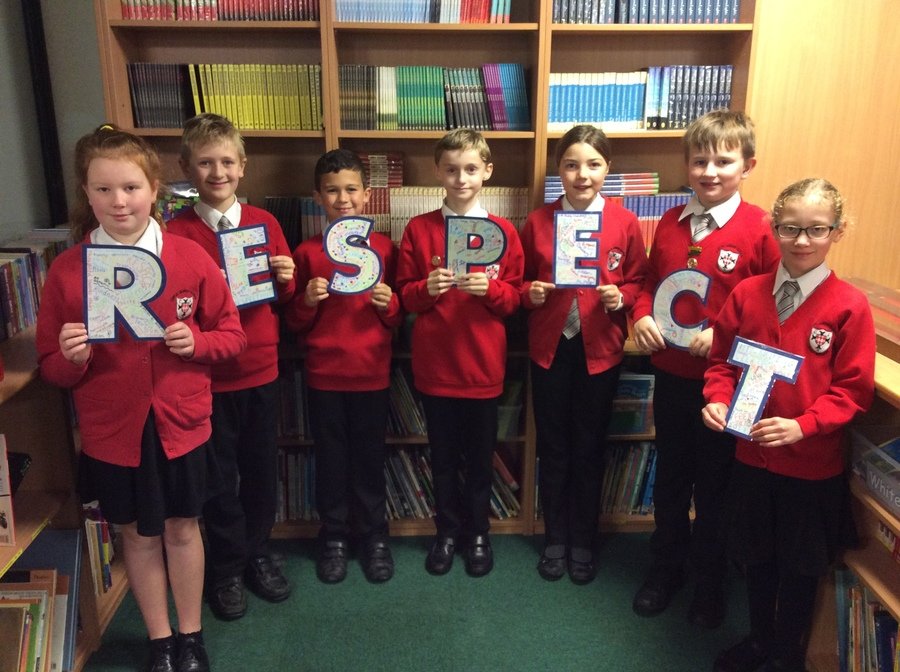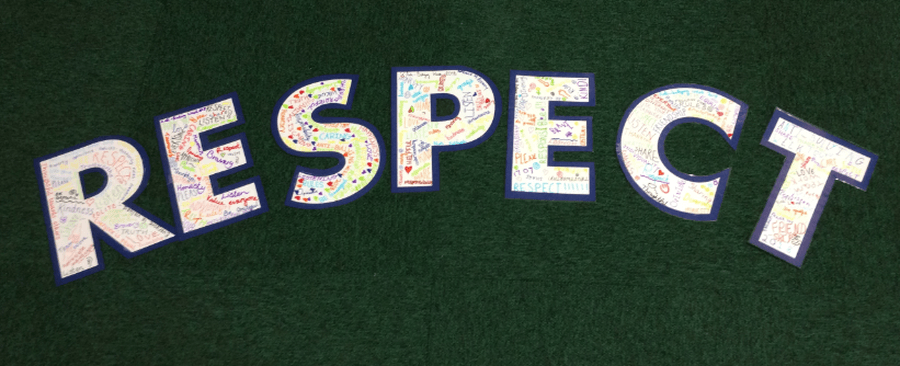 Year 6
In national Anti-Bullying Week, children in Year 6 took part in a question and discussion session about bullying. The children were given a number of prompt cards, including:
It is not bullying...it is banter, can't you take a laugh?

Is there such a thing as an innocent bystander?

Cyberbullying doesn't involve physical harm, so what's the harm?

What can you do to get online bullying to stop?
The children worked together to match each question card with a corresponding guidance card and then discussed their responses. This session supported children to consider a range of issues around the theme of bullying and how they should respond to these.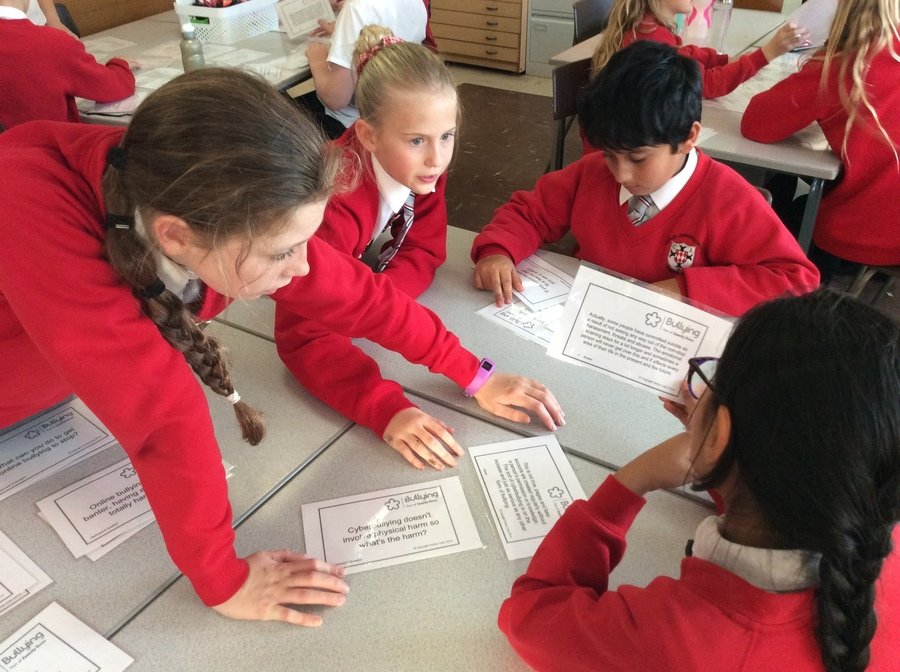 Anti-Bullying Magic Show - November 2018
A highlight of our Anti-Bullying Week was a performance by Eugene from the Magic Club of Great Britain. In a high energy, entertaining and humorous performance children were amazed by the magic skills and at the same time were given powerful anti-bullying guidance. At the end of the show children showed their thumbs up to share their support for anti-bullying!

The Copley Day of Kindness - November 2018

We decided to promote the positive behaviour we all want to see at Copley by organising 'The Copley Day of Kindness'. We presented our powerpoint to the whole school in assembly. Our powerpoint is shared below and includes our very own soundtrack!
We asked children to concentrate on small acts of kindness and at the end of the week children in each class nominated two children for the 'Copley Day of Kindness Roll of Honour 2018'. It was very tricky to choose just two children in each class!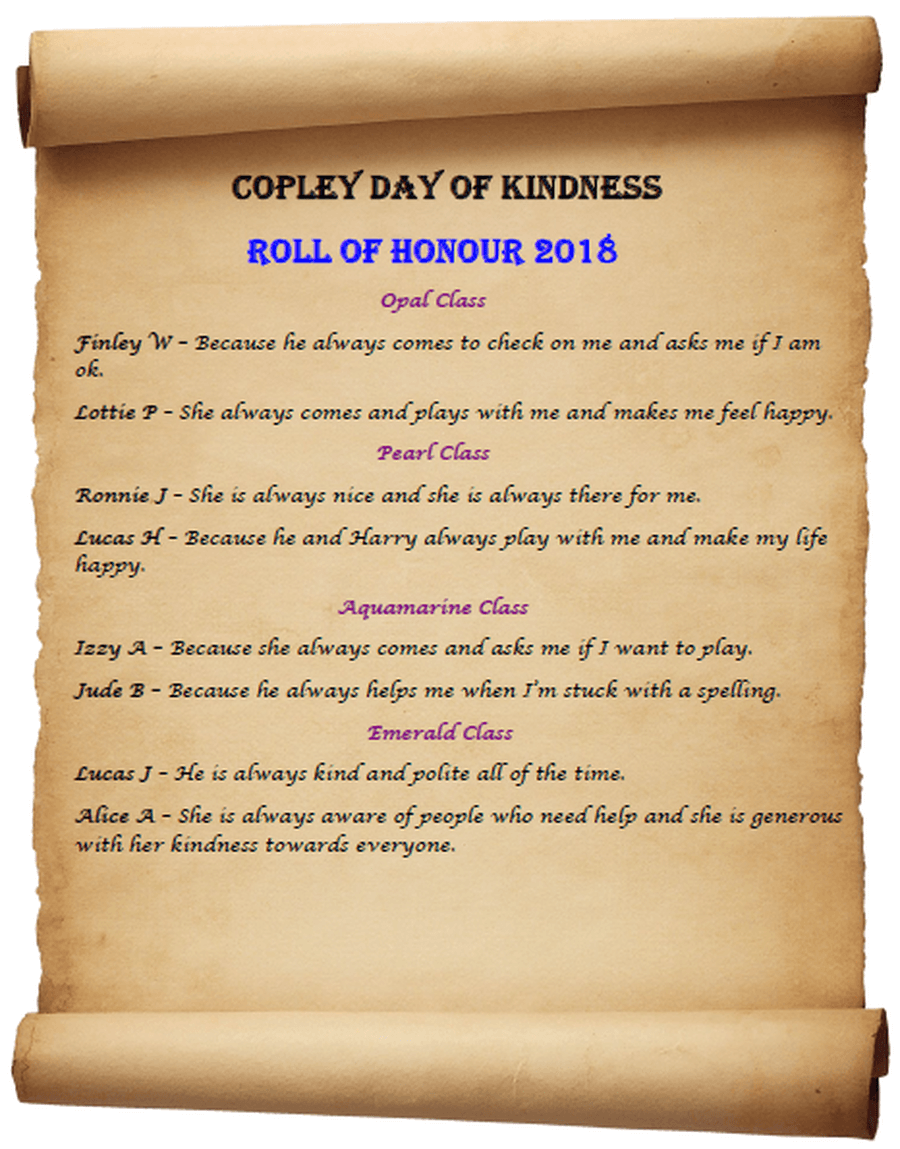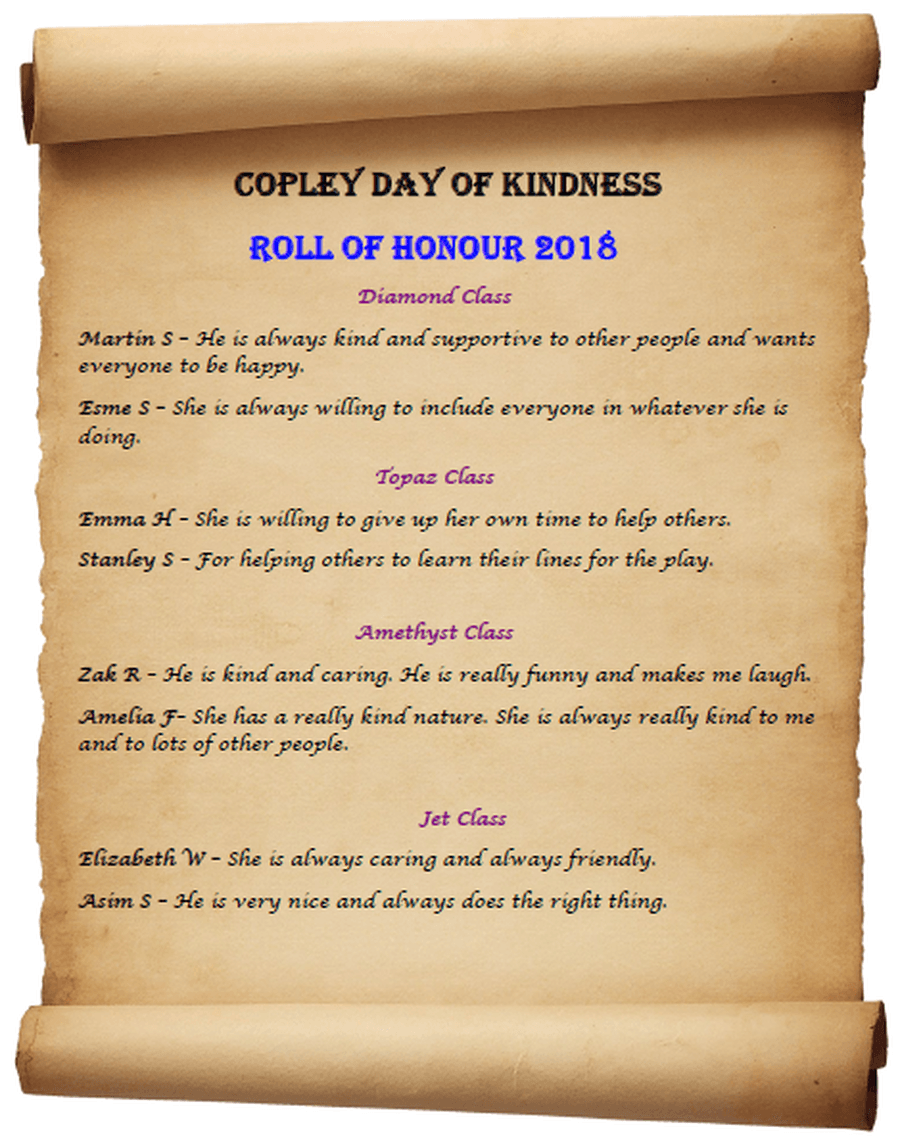 Further examples of our Anti-Bullying Work
In Year 3 children enjoyed taking part in role play activities to bring their poem alive.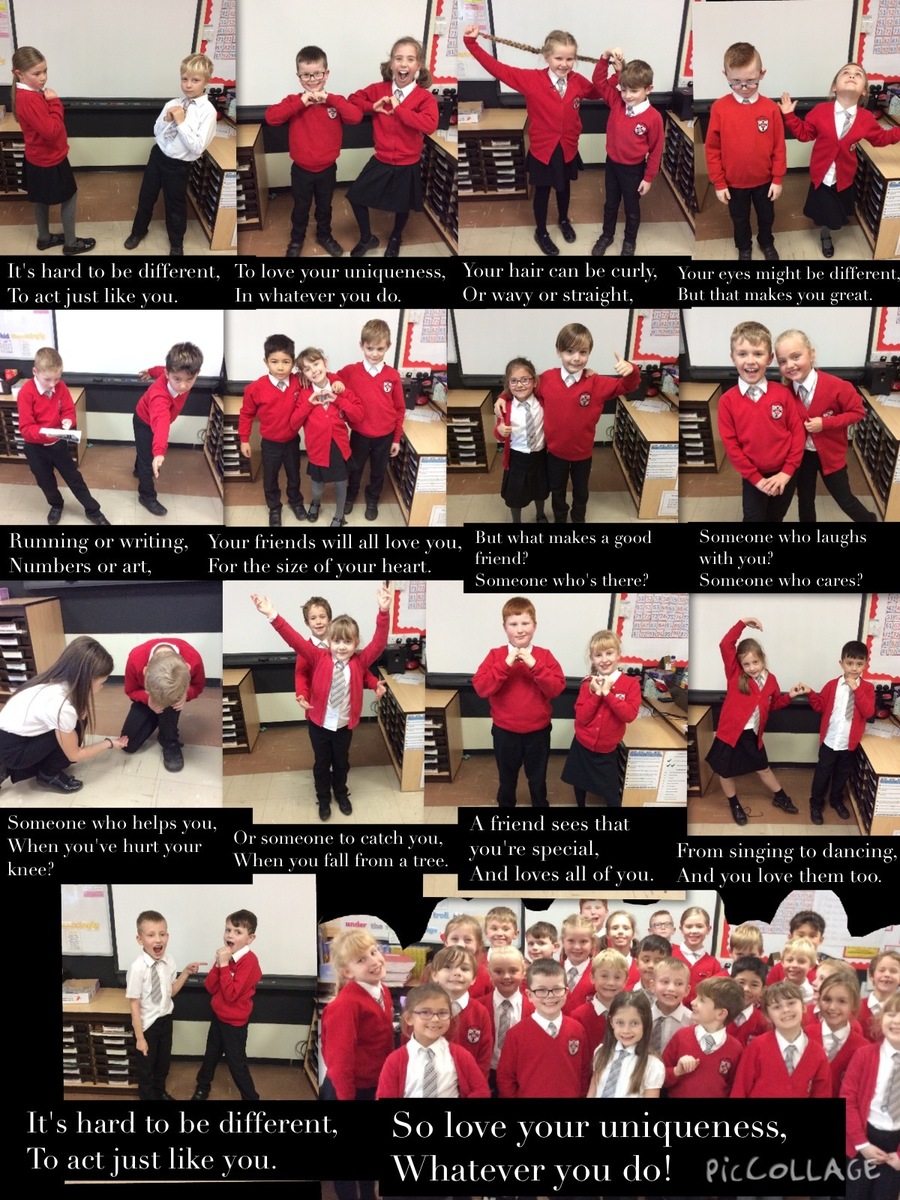 Year 4
In Year 4, children considered positive strategies for resolving conflicts and then designed posters to share their ideas.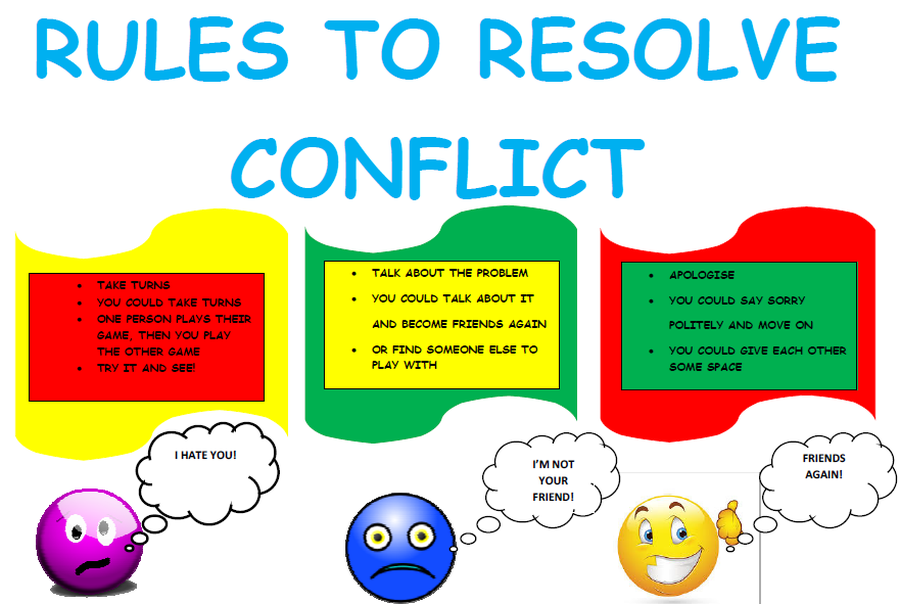 Year 5
Year 5 pupils reflected that it is everyone's responsibility to ensure bullying never happens at our school. They created art work to make sure every child knows that if they see a problem, they must speak up to help keep everyone happy and safe in school.
Art Club
Members of our Art Club produced these creative pieces on the theme of anti-bullying.
Pearl Class wrote a non chronological report about anti-bullying, which gives some good advice.
Year 4 designed anti-bullying posters during Anti-Bullying Week.
Please find below two of the anti-bullying poems written by Year 6 pupils during Anti-Bullying Week.
Internet Safety Week - February 2019

During Internet Safety Week all classes completed a survey on their internet use, which was followed up with discussion and class work.

Our Anti-Bullying Ambassadors led a whole school assembly to encourage children to think about safety and stranger danger if they choose to communicate with someone online. Their PowerPoint presentation helped children to consider that although someone may appear friendly from their messages online, they may not be whom they appear to be and we need to be careful what personal information we choose to share online.
Our Anti-Bullying Ambassadors encouraged all children to share any concerns with a trusted adult and we reminded children about the CEOP (Child Exploitation and Online Protection Centre) button as a means to finding out information and reporting concerns (for further information, visit our 'E Safety' website page or click here for a quick link). Our assembly finished with the message that as long as children use the internet safely it is a fantastic way to learn and have fun.
Internet Safety Magic Show - February 2019

Thank you once again to Eugene from the Magic Club of Great Britain. The children (and staff!) were thoroughly absorbed and entertained by the interactive magic show, which combined great humour, mystifying magic tricks and powerful messages about the dangers of cyber bullying and how to keep safe online.
All children wrote their own message on a jigsaw puzzle template to show their commitment to #ItStartsWithUs 'Play your part, together we can build a better internet'.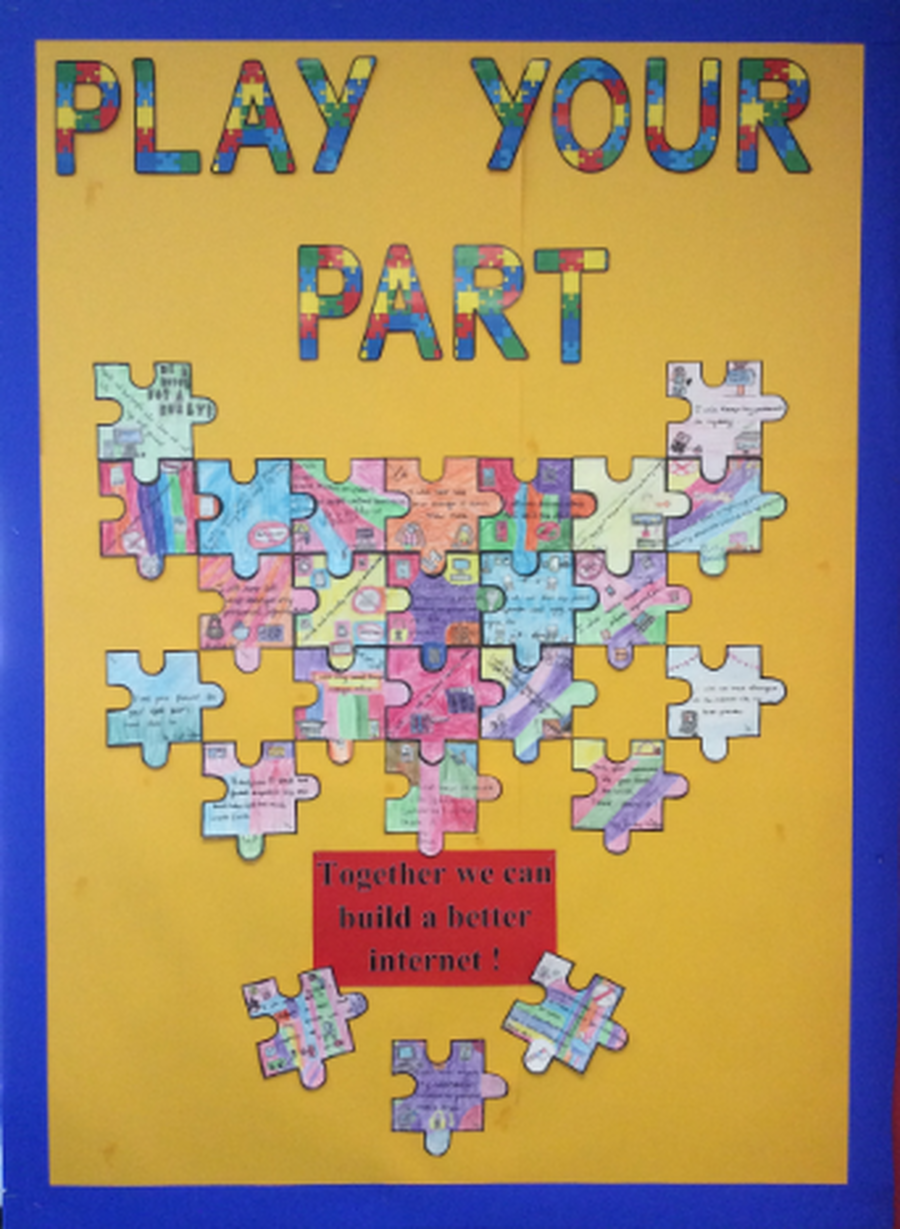 Our E-Safety Pledges
All the children in school wrote their own personal pledge about keeping safe online and these have been displayed around school.
E-Safety Competition
The Anti-Bullying Ambassadors led a competition across school for pupils to design a poster to remind everyone about the SMART e-safety rules. We had some fantastic entries!
Our Anti-Bullying Ambassadors chose the creative 3D design below to be our winner, with a 92 piece art set as the fabulous prize!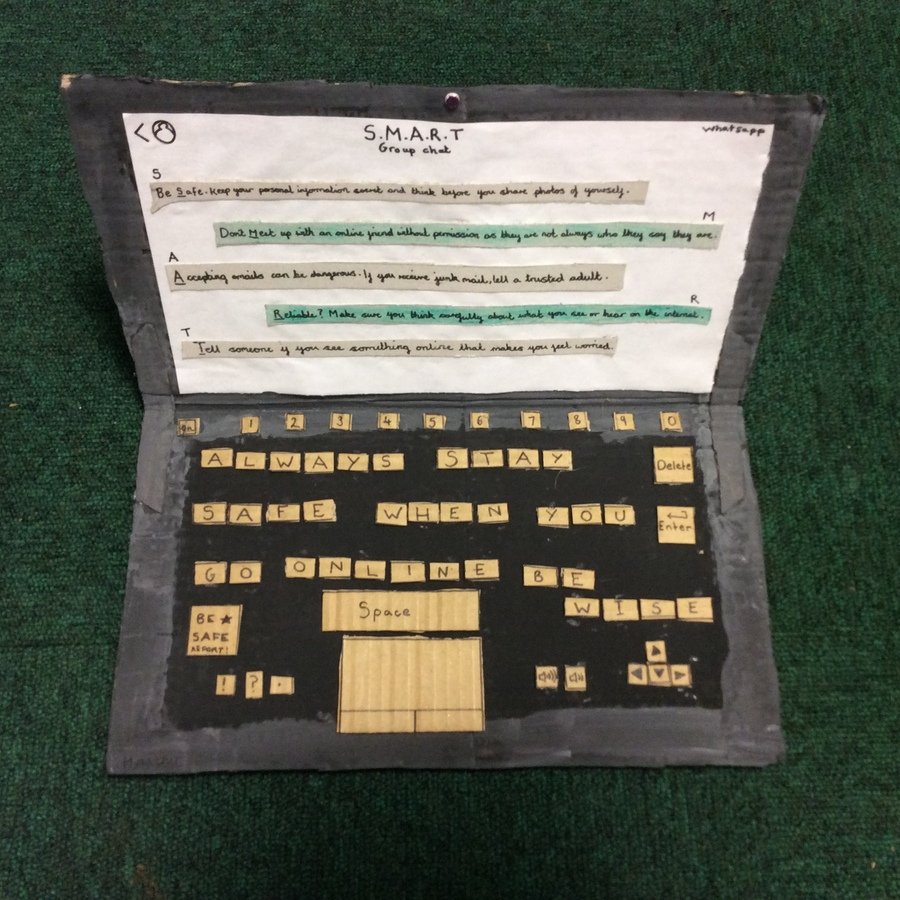 Pupil-Friendly E-Safety Leaflet
Well done to our Year 5/6 Anti-Bullying Ambassadors who worked independently to produce this child-friendly e-safety leaflet to give to all the children in school.Thank you to our Anti-Bullying Ambassadors for supporting pupils in school to be safe online.
We are here to help!
"We are the anti-bullying team and we have a special box in school that anyone can put a message in. Children can share a worry about a friendship disagreement or give praise about someone else who is being a good friend. If a child has a worry about friendship we have a one to one with them and try to help them out as much as we can. If we need help to sort out a disagreement we all meet with Mrs Crayton and she helps us. In Friday assemblies we read out positive comments from children who want to say thank you to good friends. As we get so many of these every week we have started just to read six names from the box each week but we will continue to read all of the messages. We also read out names of children who have been seen playing well on our playtime patrols. At the end of half term we decided to award certificates to some of the children as they have received so many messages about their friendly and kind behaviour."
from the Anti-Bullying Ambassador team