Copley School Association
The Copley School Association (CSA) is a group of parents and teachers who volunteer their time to support the school by raising funds to pay for extras for the children.

All parents/carers of children at Copley are automatically members of CSA, and are warmly invited to attend meetings or support at events to help raise as much money as possible to support children in school. Don't panic though – there's no obligation to take part, it's just that it's always easier to run events and raise vital funds if more people are able to give their time to help. Many hands make light work!

2018 - 2019 was a hugely successful year for fundraising, with events including a Mother's Day Shop, Bingo Evenings, MatchBox Cram Competition, Textile Recycling Collections, Father's Day Craft Event, Village Treasure Hunt, Summer Fair, Purple Voucher Book, Coppers for Copley, Christmas Cards, Christmas Wish Tree and the Christmas Fair.
To read the Treasurer's Report for 2018-2019, which details how much was raised and how this has been spent on the children in school, please click here.

2019-2020 CSA Minutes
Click here to read the minutes of the September 2019 meeting and AGM
Click here to read the minutes of the October 2019 meeting
2018-2019 Minutes
Click here to read the minutes of the November 2018 meeting
Click here to read the minutes of the 9th January 2019 meeting
Click here to read the minutes of the 23rd January 2019 meeting
Click here to read the minutes of the March 2019 meeting
Click here to read the minutes of the April 2019 meeting
Click here to read the minutes of the May 2019 meeting
Click here to read the minutes of the June 2019 meeting
Click here to read the minutes of the July 2019 meeting
Upcoming meetings in school are shared below:
Wednesday 4th March 2pm in school

Whilst our established events work well and raise us money, we're always looking out for new events so if you have any ideas, please do share them with us. We try to offer a range of events – some large like our Fairs, and smaller events too like the Beetle Drive and Bingo Evening.

It's great to be able to support the school in this way and provide the children with resources that they might otherwise not have access to. It's hard work though and we can only do it with your support.

SO: do see if you can help us with any of the following:

1) Do you have any ideas we can use to fundraise?
2) Can you attend meetings and support the development of our fundraising programme?
3) Can you help by donating raffle prizes?
4) Can you help at events by 'manning' a stall?

We are all busy people and there's every chance that you might not be able to help us at all. If you can support us by helping at events but can't get to meetings, that's fine. If you can attend meetings but can't help at events – no worries. We're grateful for any input you are able to give us.

So go on – take the plunge and help us to raise even more money to make our children's learning experiences at this young age even more exciting, helping them to create treasured memories that will last a lifetime.

Contact: School Office on 01302 856445 or email us at: admin@copley.doncaster.sch.uk
Matchfunding
Do you know a company that would be willing to matchfund our Christmas or Summer Fair? Many companies and organisations are interested in charitable giving through matchfunding - do you work for one that could help us?
A letter about matchfunding and a list of businesses who support this is available by clicking here.
To see a great summary of the events and successes of the CSA during 2018-2019, please view their PowerPoint presentation below.
CSA News and Events 2019-2020
CSA Bingo
We saw very excited and enthusiastic players at our CSA bingo evening! Games were played very competitively and with great concentration in order to win prizes for a line and a full house.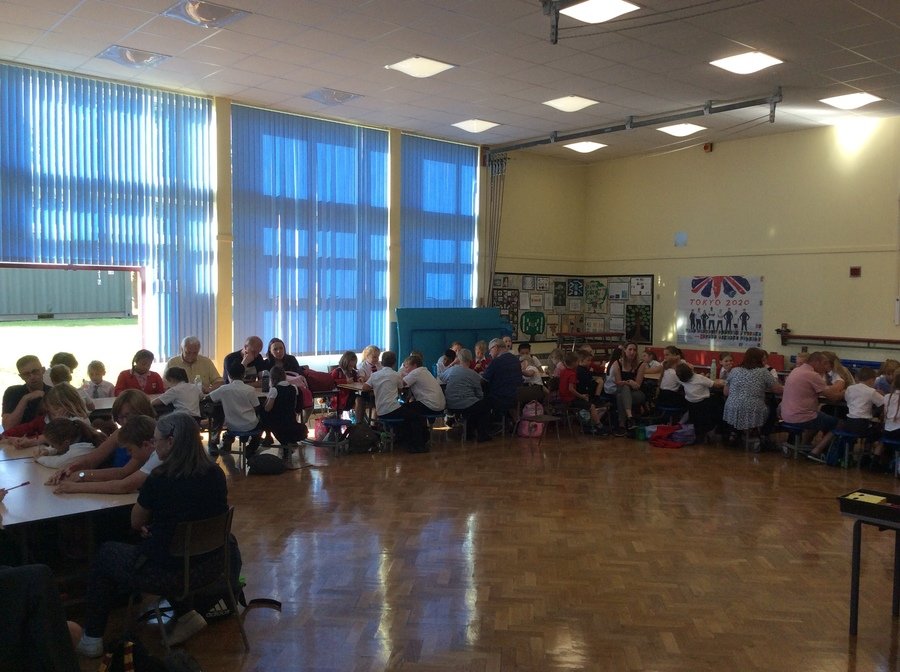 Young Shakespeare Company
Thank you to the CSA for helping to part fund the cost of the Young Shakespeare Company visit. This gives our pupils in Years 5 and 6 the opportunity every year to watch, and get involved in, an immersive performance of a Shakespeare play.
On Monday 30th September children in Year 5 and 6 enjoyed a performance and workshop session of 'Romeo and Juliet' led by the Young Shakespeare Company. This provided children with a very engaging experience of Shakespeare. Thank you to the CSA!
Purple Voucher Book Scheme
Thank you to everyone who supported the Purple Voucher Scheme this year - a great way to save money and support our school at the same time!
Card Designs
Many thanks to CSA members and parents who supported lunchtime workshops to enable children to complete a design for this CSA project. The designs will be made into a proof card for parents to then decide if they wish to purchase gift cards, cards, a cloth eco bag or mug with their child's design. The lunchtime sessions were incredibly well attended by the children, who have produced some very creative designs.
Change for Copley
All the classes have a collecting jar for loose change. We are hoping to save up for a whole school surprise, with a prize to the class that has collected the most. Our collection runs until Easter, so remember to bring in any spare change - every penny counts!
November 2019 Totals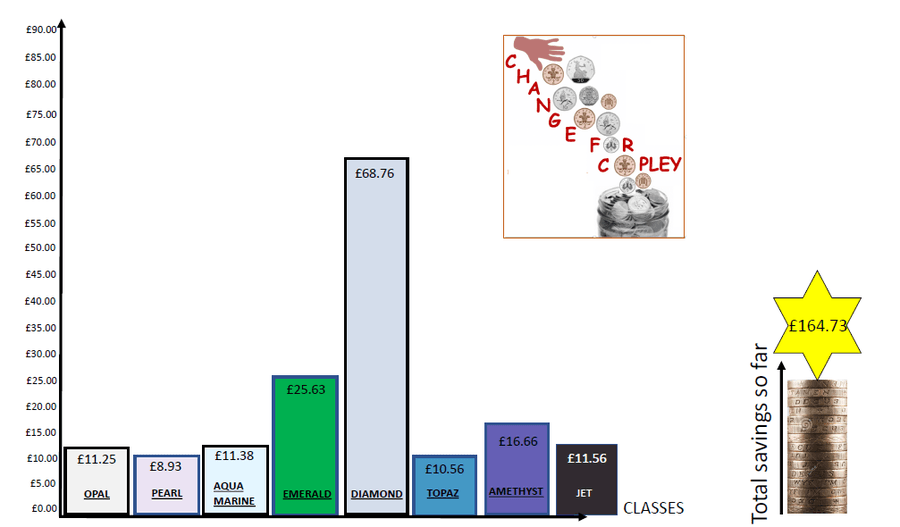 Textile Recycling

Textile recycling collections are organised through the year. Old clothing etc. is weighed by the company and funds are raised by the CSA. It is a great way to recycle unwanted items and to raise funds to benefit the children. In addition, a percentage of the funds raised goes to the 'Starlight' children's charity.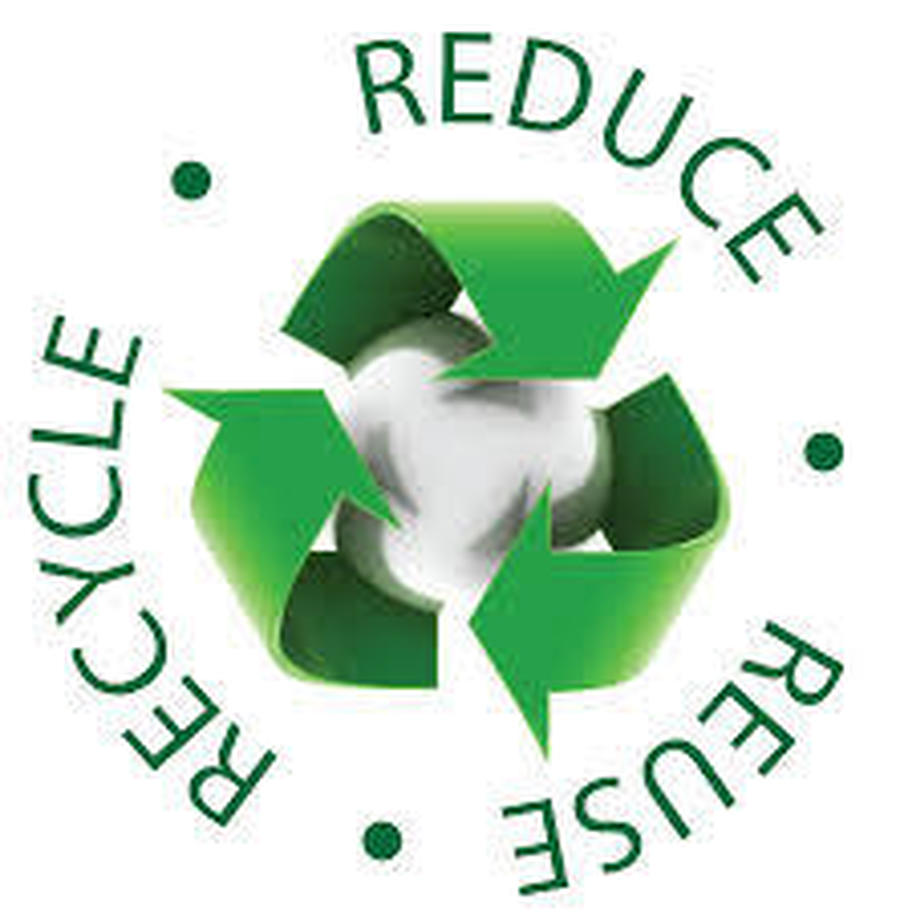 Christmas Fair
Our Christmas Fair was very busy and we greatly value the support of parents/carers, relatives, friends of the school and our local community business links for making the event such a success. Many stalls and activities were organised including face painting, nail art, tombola, a raffle, cakes and refreshments, hot dogs, Christmas crafts, silent auction, games, 'guess the name', chocolate tombola and even, fitting us in during his busy schedule, Father Christmas in his grotto. We raised an amazing £2603.85!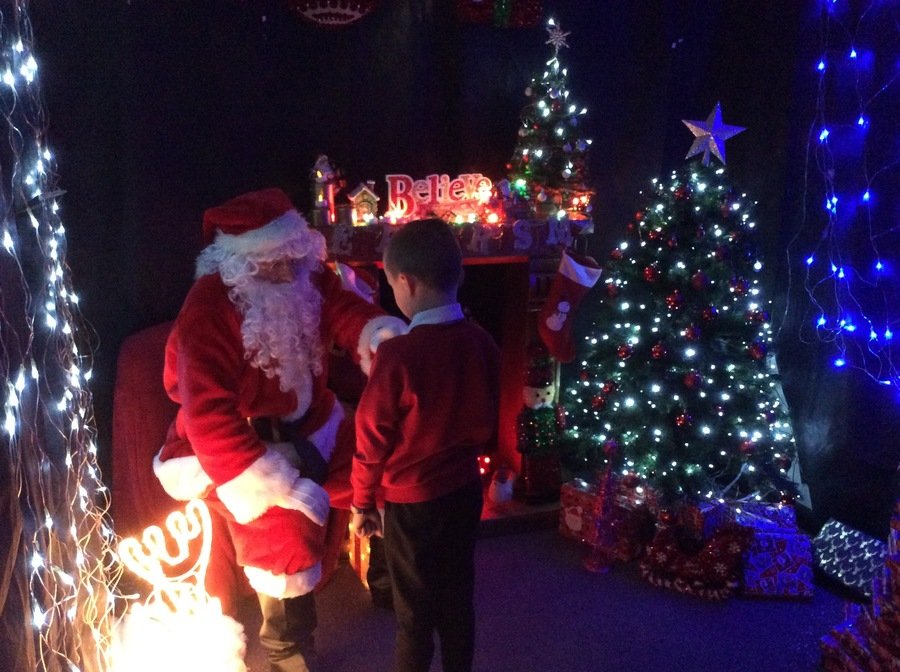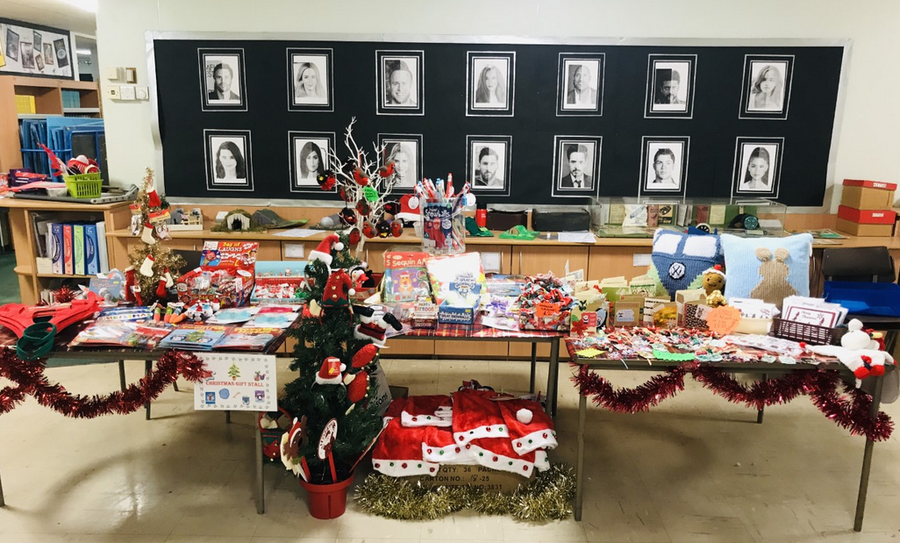 Santa's Grotto Sponsors
We are very grateful to a local business who has been very generous in their sponsorship of Santa's Grotto:
Hi-Plas
Local Businesses
Thank you to all the local businesses below who kindly donated to our Christmas Fair:
Brittains Gin
Relish
Punch Menswear
Cadeby Inn
Purple Vouchers
Shire Stores
Tesco
Asda
The Entertainer
W H Smith
Goals
Dixies
Newton Arms
Sainsbury's Local, Sprotbrough Road
A huge thank you also to all our CSA members who have put so much time, enthusiasm and hard work into organising the Christmas Fair.
House Leader Christmas Competitions 2019

The House leaders did a great job organising competitions for their House members and the winners were delighted with their prizes. Thank you to the CSA for funding the cost of the prizes.

Hodgkin – Pin the nose on Rudolph

Einstein – Guess the name of the Christmas Mouse

Hawking - Christmas themed Treasure Hunt
Darwin – Reindeer Treasure Hunt
Christmas Wish Tree
The Eco Council worked with our CSA to promote an eco-friendly Christmas Wish Tree. Children were invited to buy a festive cardboard template for £2 and to take this home to decorate and write on their Christmas message to the class, before bringing it back to school to attach to the felt Christmas tree purchased for each class. The Eco Councillors organised setting up the Wish Tree in each classroom. The Eco Council and CSA promoted this as an alternative to sending lots of separate cards, to help reduce the use of paper and save the environment and the initiative had great impact. 94 children took part in the Christmas Wish Tree project and the use of paper and card was reduced by 45%.
Christmas Cards
Well done to pupils who created beautiful and creative Christmas card, mug, eco tote bag and gift tag designs. These were professionally produced ready for families to send at Christmas time.
CSA Snowman Drive
Our Snowman Drive saw many competitive, fast paced fun rounds with small prizes for each round and lots of lovely prizes for our overall winners, raffle ticket winners and design prizes too.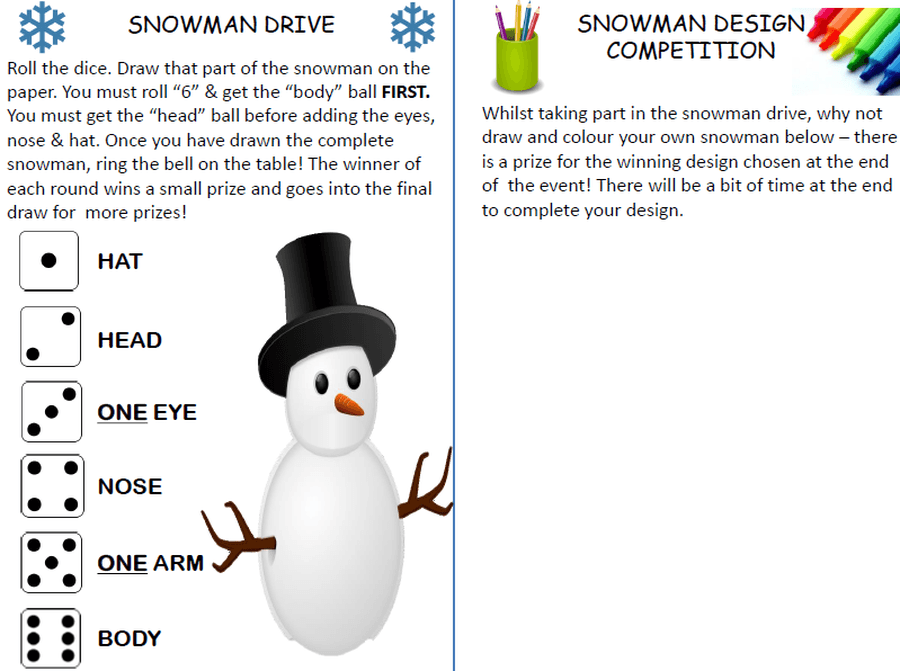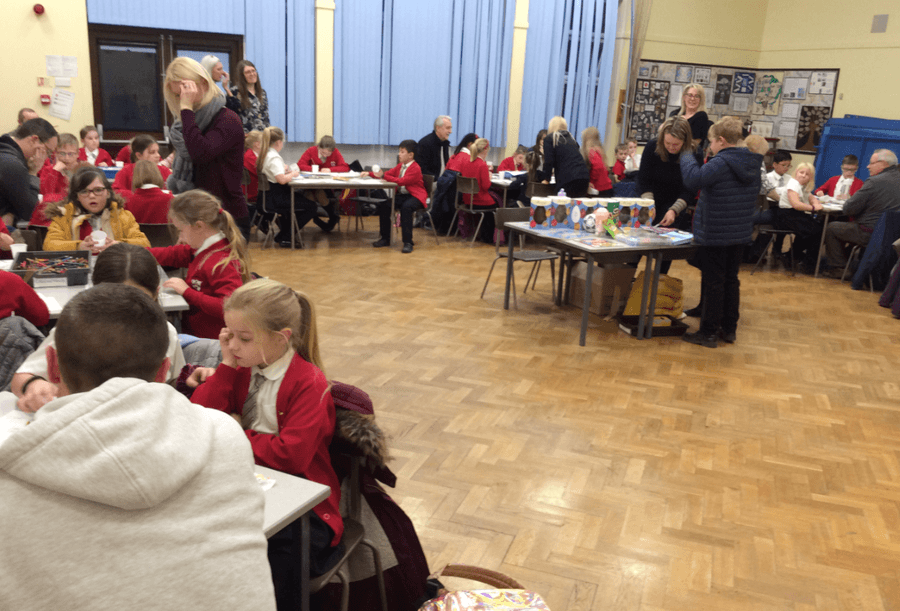 Year Group Workshops at the CAST Theatre 2020
Thanks to everyone's generosity at the Christmas Fair, our CSA members used our fundraising to organise and fully cover the cost of workshops at the CAST Theatre for every year group in school. Each year group participated in:
a backstage tour, exploring front of house and back stage; learning about all the different career opportunities in the life of a working theatre

'Act it Out': a drama workshop, to develop children's skills of improvisation

'Bring it Alive': a music and costume workshop, where children improvised through music and drama in response to different costumes
Workshop leaders at the CAST Theatre were most impressed by the enthusiasm and engagement of our children, so well done to everyone! Thank you to CSA members for organising such a fantastic experience for every child in school.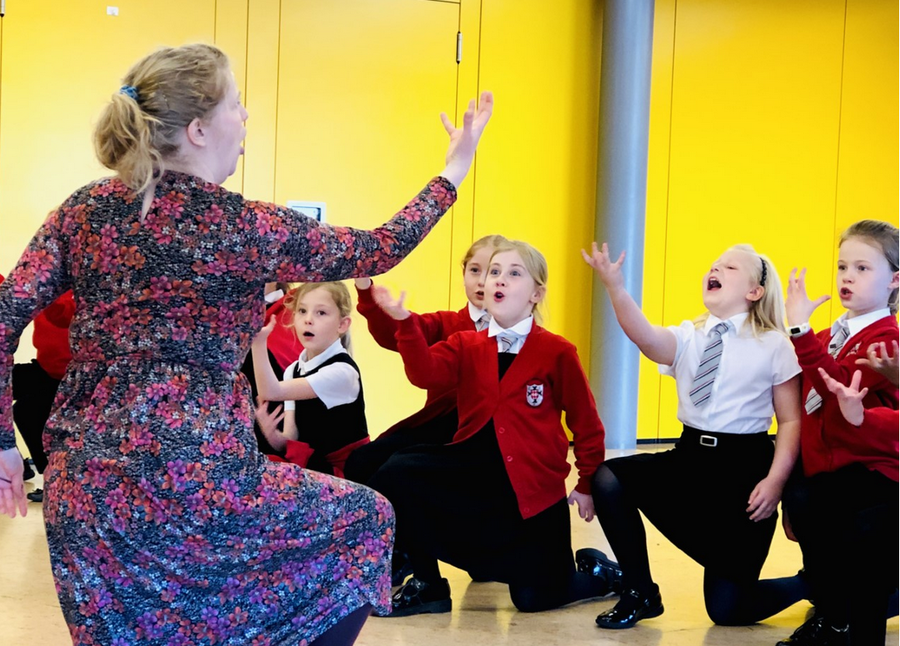 Please click on the first image below to view the full gallery of photographs from our workshop visits to the CAST Theatre.
To view a more extensive gallery of photos, please click here.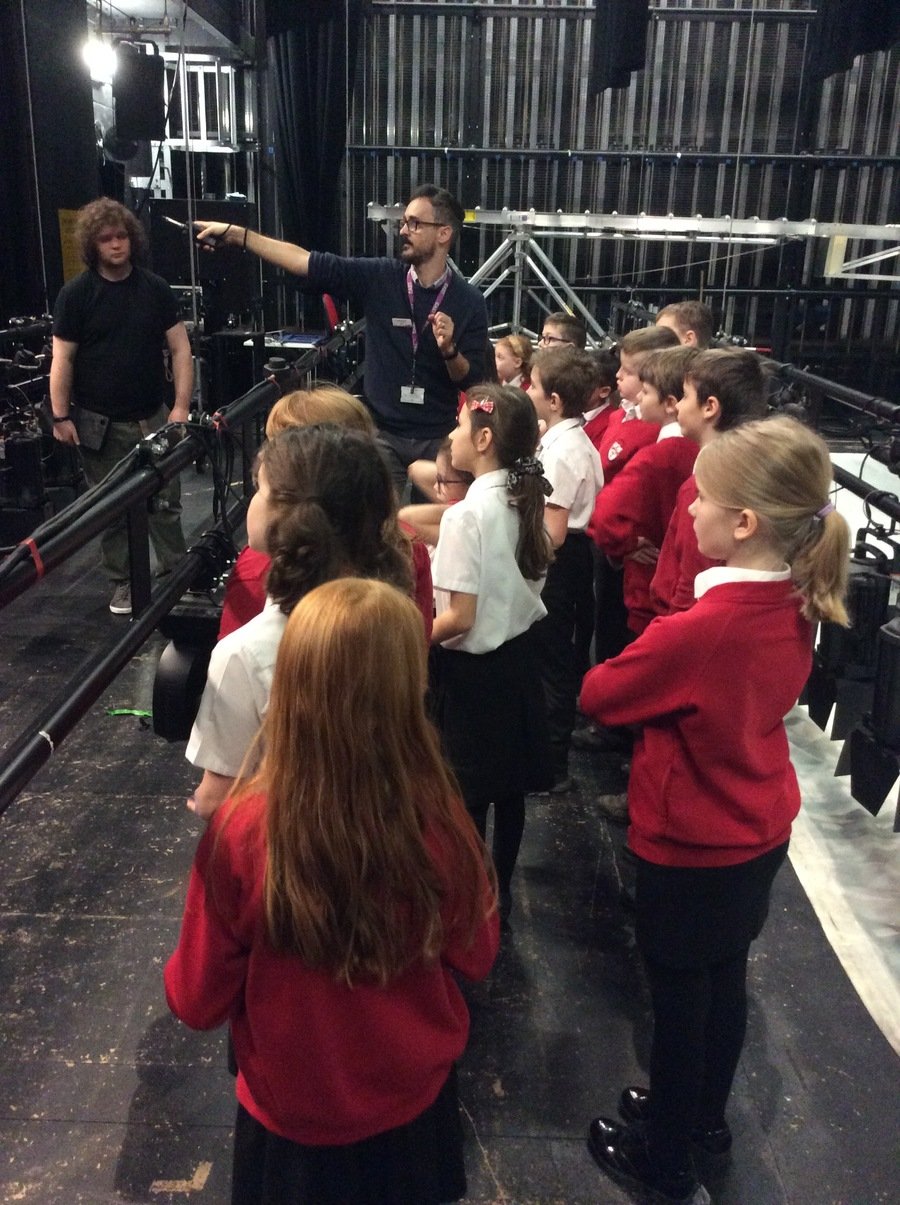 CSA News and Events 2018-2019
Textiles Recycling
Our CSA helped our school community to recycle an amazing 214kg of textiles. As well as protecting the environment by recycling, the collection also raised some money for CSA projects and the children's charity 'Starlight'. Thank you to everyone who supported our recycling collection!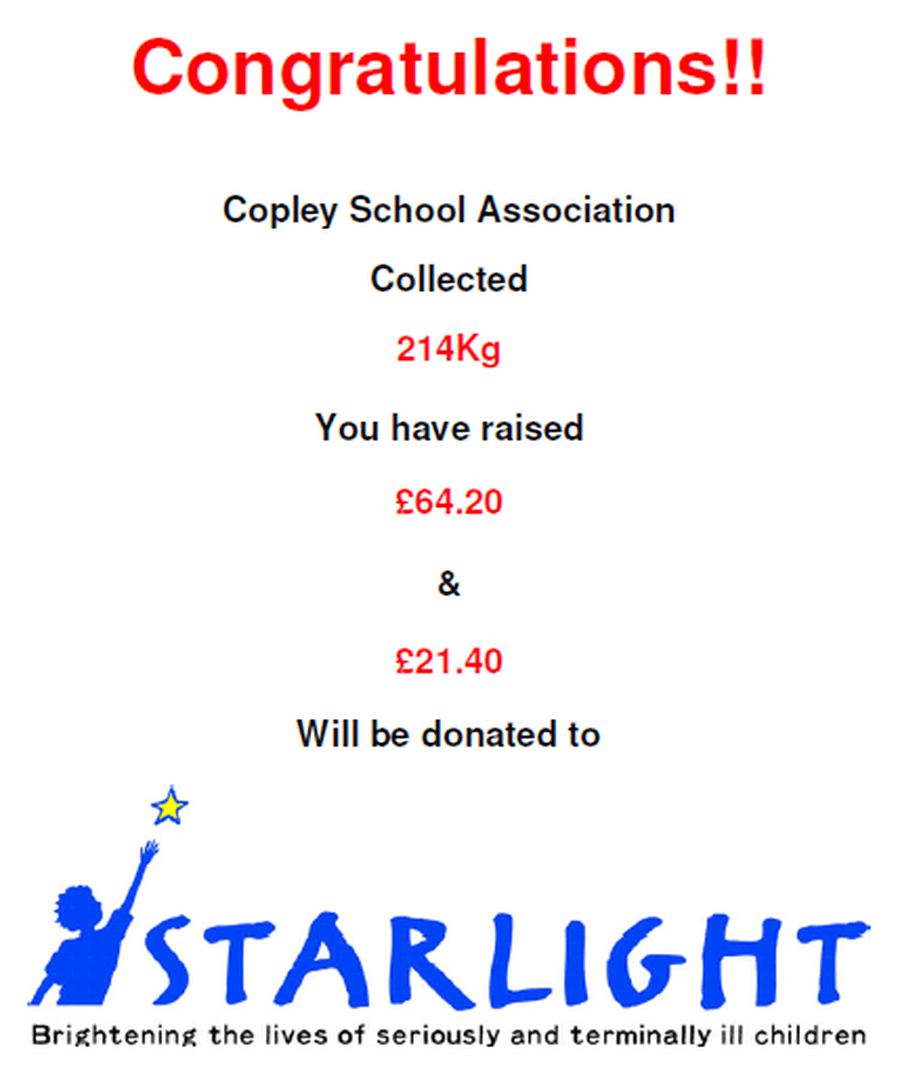 Sponsored Matchbox Cram and Design Competition
Children were invited to enter this fun half term competition. Children were asked to cram as many items as they could into a matchbox. There were chocolate prizes for the highest total in each class and a £10 gift voucher for the overall winner. There was an additional prize for the child with the best decorated top face of the matchbox. We raised just over £410, so thank you so much for your great generosity. This will greatly support CSA fund raising as we save to buy interactive SmartScreens for the children.
If you have ever wondered how many items can be crammed in a matchbox, we now know the answer lies with our overall winner Allegra, who crammed in an amazing 203 items!
Featured below, are the winning designs for the 'best decorated matchbox category'.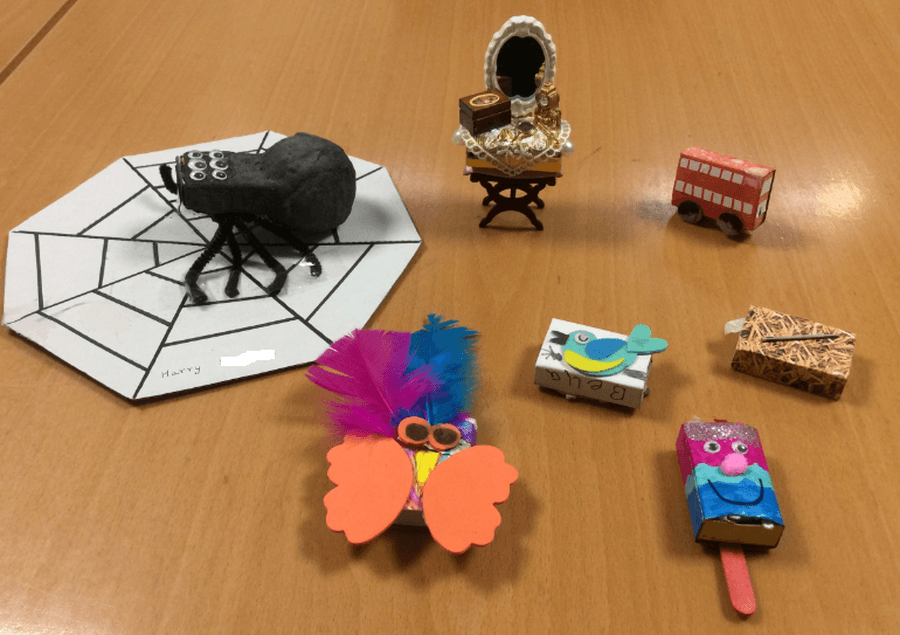 Mother's Day Shop
Thank you to everyone for the lovely gifts you so generously donated for our Mother's Day Shop.

The children had so much fun choosing their gift - they thoroughly enjoyed browsing and making their selection! Each gift was then wrapped by CSA members and the children wrote their gift label, so they were all prepared for Mother's Day.
Thank you to all the CSA members who supported this enjoyable event. This event made a profit, which will go towards our fund raising for interactive SmartScreens; thank you for your support.
CSA Support for House Leader Easter Competitions
The CSA kindly funded prizes for the House Leader Easter Competitions:
Hodgkin – Easter Treasure Trail and Hunt

Einstein – Easter Egg Hunt

Hawking - Pin the Bow Tie on the Easter Chick
Darwin – Easter Treasure Hunt

Well done to our super-organised House leaders, who enjoyed planning and leading Easter competitions for all the children to enter. The children were all very keen to take part and, thanks to the CSA, we had many prizes to award.
CSA Spring Bingo
The spring term finished with a busy and fun bingo session after school. There was great concentration and competition as children and families looked for lines and full houses. Well done to our winners!
CSA Treasure Hunt
CSA members created a fantastic Treasure Hunt for the May half term holiday (27th-31st May). We hope families will enjoy taking part in this event as it is a great way to have family fun and to find out more about our lovely village. Tickets are now available to buy via ParentPay and then the village map and questions will be sent home. There are 12 clues to find around the village. There is a small prize for every entry and there is a great overall prize for the winner - a slumber party!
It was great fun learning fascinating facts about our beautiful village!
Below are some photos sent in from families during the Treasure Hunt.
Thank you to Sleepunder South Yorkshire who have donated a great prize for our CSA Treasure Hunt, a slumber party for 4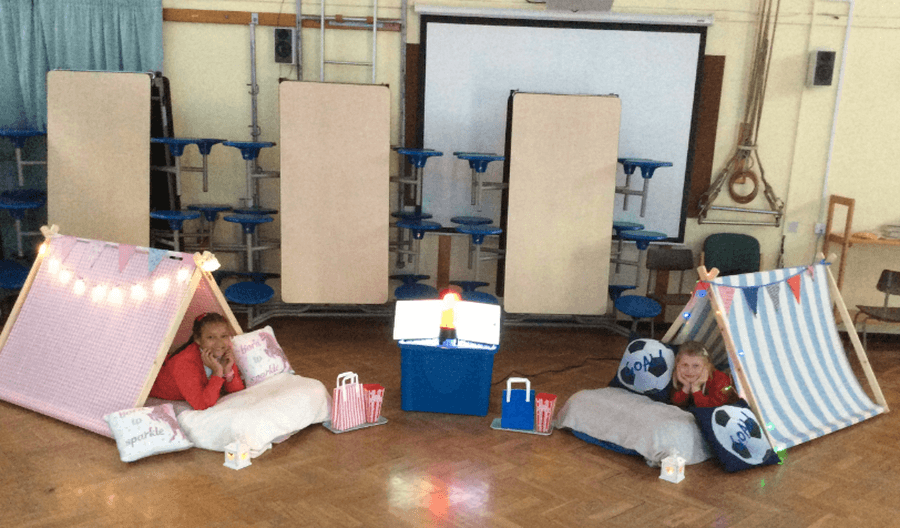 Summer Fair 2019
Our Summer Fair was a great success and we are grateful for the generous support of parents/relatives, children, our generous sponsors and kind support from local businesses. Our Year 6 entrepreneurs did a fantastic job, designing and leading games for all the children in school to play. For the last hour of the day, children thoroughly enjoyed playing these. Year 6 children raised an amazing £400 for their games, which is remarkable from games at 10p a go, 20 for 5 throws etc.
Altogether, the Summer Fair raised just over £1700! We are very grateful to everyone for your support. The additional funds used help us to purchase resources to support children's learning, as we save towards the cost of funding new Smart Screen technology in the classrooms.
A huge thank you to our wonderful CSA members who helped before, during and after the Fair and many other parents who helped on the day. We are also grateful to many local businesses who generously supported our Summer Fair:
Purple Vouchers; Cast Theatre; Storehouse Playbarn at the Highway Man; Lego Discovery Centre; Woodfield Squash & Gym; Exercise 4 Less; Dixie's Cafe; Morrisons; Sainsburys Local; Mehfil; Mrs Lyons at Create Club; Goals; Sports Direct; Adwick Leisure Centre; Aldi; Astrabound; Reckage; The Dome; Newton Arms; Sleepunder South Yorkshire.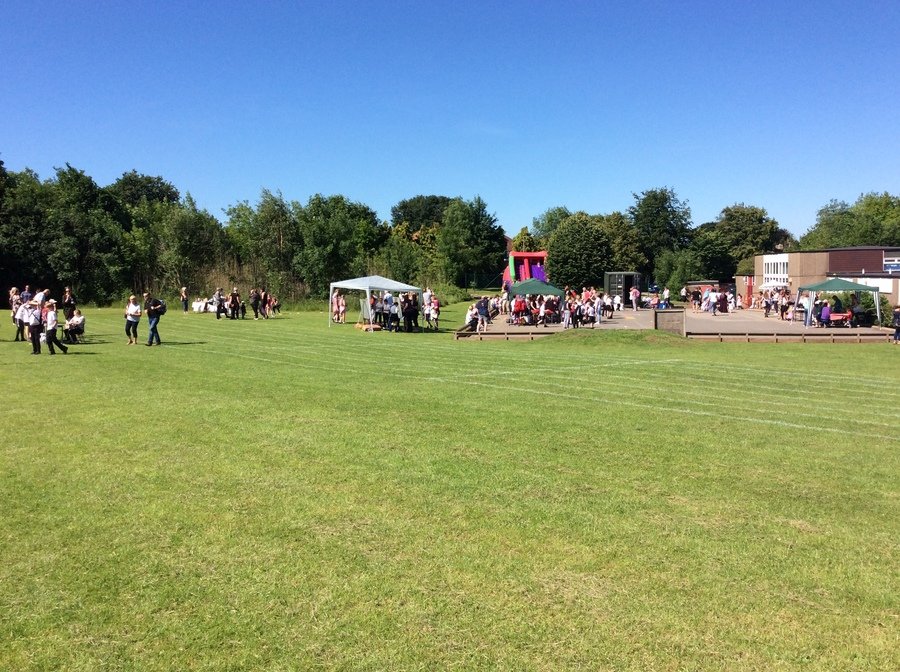 Copley's 40th Birthday Picnic: celebrating 1979-2019 at our wonderful school
We celebrated Copley's 40th birthday with a whole school picnic. Many thanks to our lovely school cook and kitchen team for providing so many tasty treats in our 'lunch in a bag'. It was great to see the children relaxing, enjoying their lunch and chatting to each other in our beautiful school grounds. As an Eco Green Flag school, it was also most pleasing to note a litter-free field afterwards too! Thank you so much to CSA members for their kind gift to Mrs Taylor, to mark her long and dedicated service to the school. She is pictured below, with our youngest and oldest pupil in school. Thank you also to CSA members for the lovely birthday cake, expertly decorated by our talented governor, Mrs Williamson.
To mark the occasion of our 40th birthday, the CSA designed, organised and funded a commemorative gift for each child - a keyring with torch function, with our Copley logo and personalised birthday design. The children were delighted with their gift - so many thanks once again to our dedicated CSA team.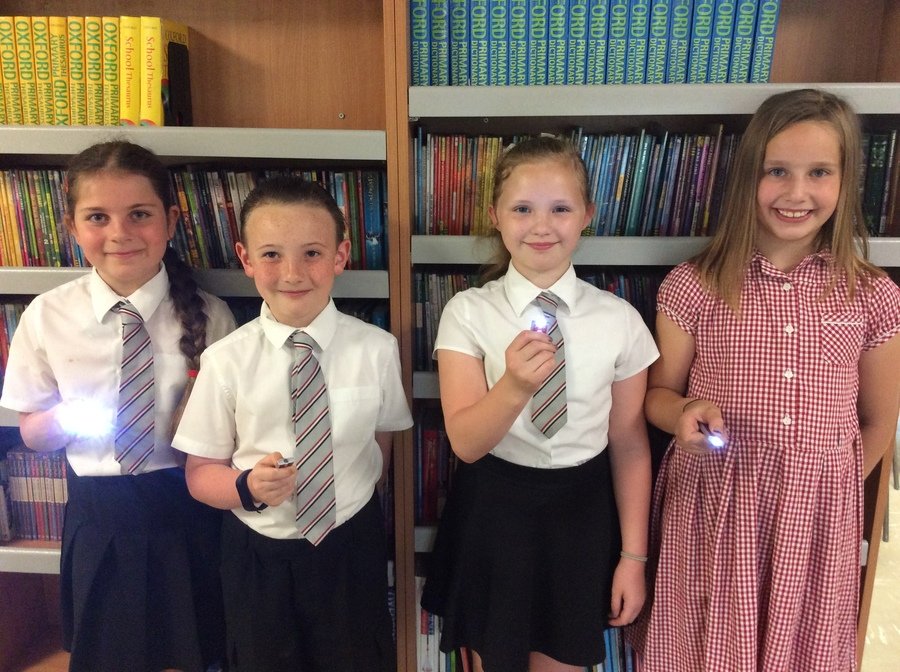 'Coppers for Copley' Match Funding
Thank you to children and parents/carers for supporting the penny jar collection.After all their saving of coppers, the children in each class had the fun of choosing what to spend their money on. This was matched by the CSA so the children had twice as much to spend.
The children loved choosing what to spend their 'savings' on, with the CSA generously doubling the savings of each class. Years 3, 4, 5 and 6 had all saved enough to put in an agreed amount of their money to fund an outdoor activity day, which included a 300m bouncy obstacle course, assault course, shelter building, team building exercise, laser shoot out and camouflage exercises and, at the request of children, nail painting and face painting! The rest of their savings was spent on class treats.
Coppers for Copley helps children understand that saving just a little money regularly can help you save up quite a good amount of money to spend as you wish. If you don't save, you can't spend it!
As Year 6 had more modest savings, they spent their money separately on a pyjama, blankets/pillows, movie and snacks session – greatly deserved after all their hard work this year.
Year 6 Graduation Photo Booth
Many thanks to the CSA who funded the cost of a photo booth to make the Year 6 graduation even more special. Children (and staff!) really enjoyed using the props to create some memorable photos! Parents were able to download the photo booth photos for a week after the graduation and a selection is shared below.

Highlights from Previous CSA News and Events
'Word in a Word' Competition
Who knew there were so many words that could be found in the phrase 'Copley Junior School Association Sprotbrough'! Well done to all the children who took part in this competition and came up with so many answers.

Father's Day
Children thoroughly enjoyed designing and creating a lovely mug for a special gift for Father's Day.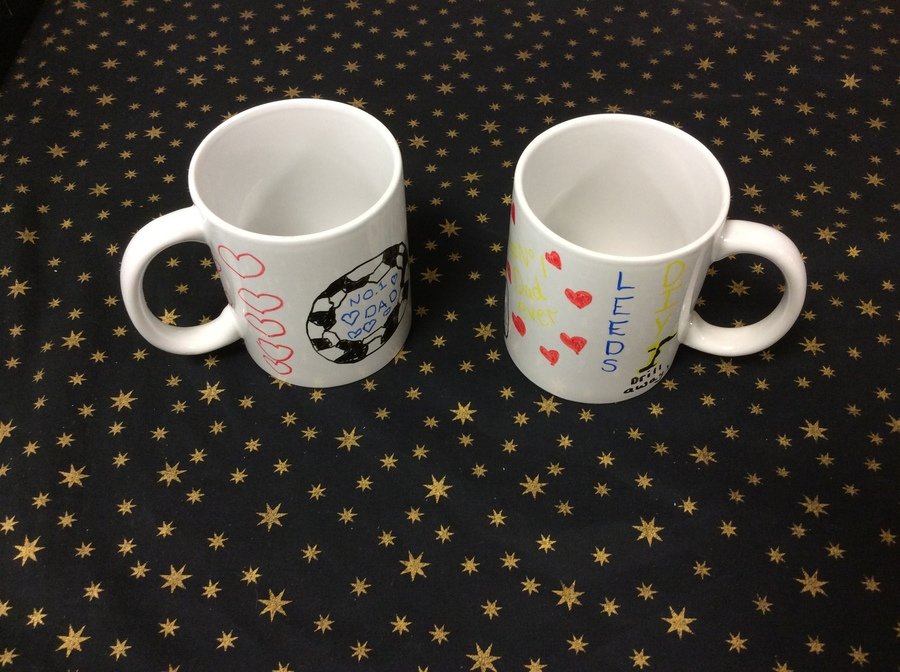 Following the suggestion from a parents about a Lego club, we were amazed by the children's enthusiastic response to this as a possible new after school activity. The profits from our bingo evening enabled the CSA to purchase two sets of Lego but we are keen to source as much Lego as we can.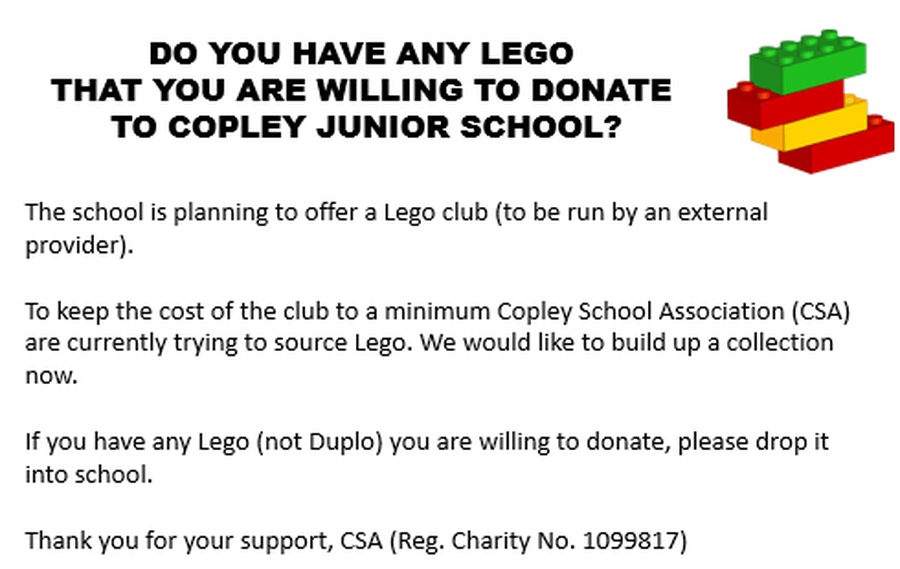 Sponsored Matchbox Cram and Design Competition
Children were invited to enter this fun half term competition. Children were asked to cram as many items as they could into a matchbox. There were chocolate prizes for the highest total in each class and a £10 gift voucher for the overall winner. There was an additional prize for the child with the best decorated top face of the matchbox.
Featured below, are the winning designs for the 'best decorated matchbox category'.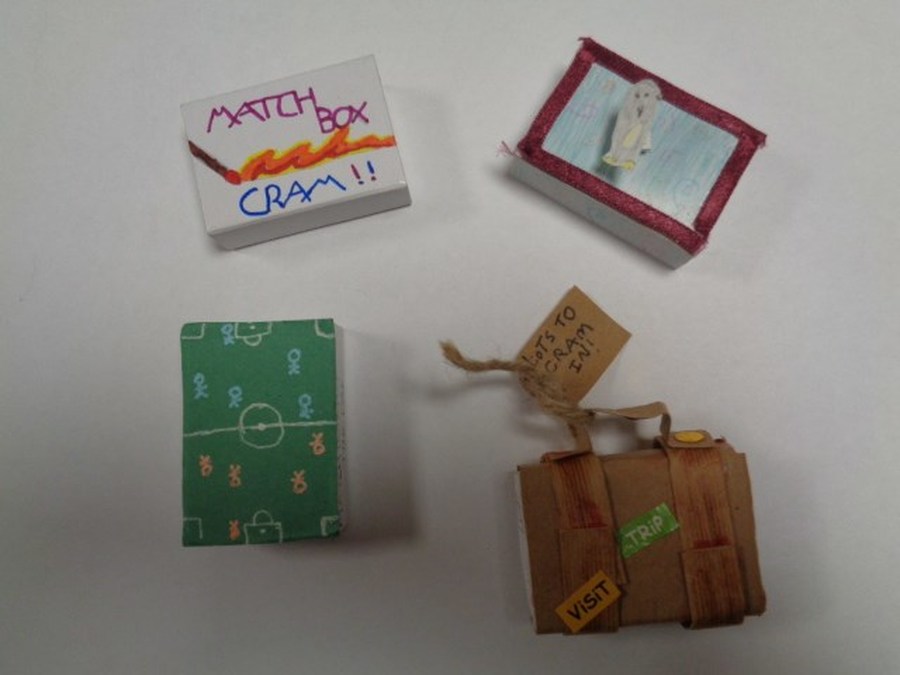 Father's Day Craft Event
Our Father's Day craft event was well attended. Children chose a card template and envelope to decorate at home and made either a key ring or a coaster from craft kits.
Investment in Reading Books
Thank you so much to CSA members and all our parent/carer community for the support you give us. The CSA contributed an amazing £2000 towards our £12 000 investment in new reading books. This has had a significant impact on children's interest and enthusiasm in reading.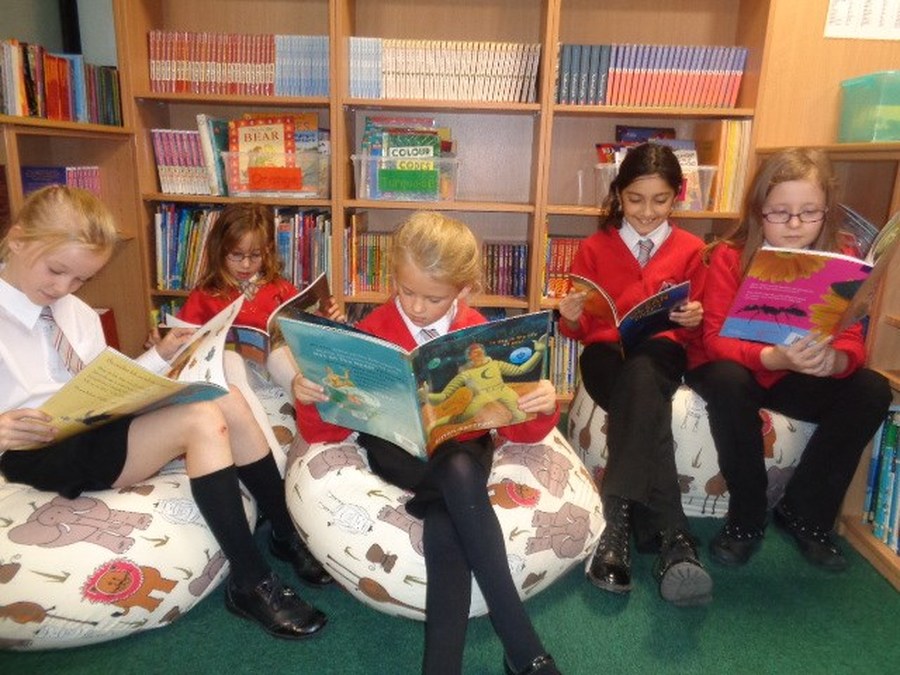 Investment in ICT
We have made significant investment in ICT with new sets of laptops. We are very grateful as the CSA purchased three new lockable laptop trolleys so the laptops can be charged and stored securely.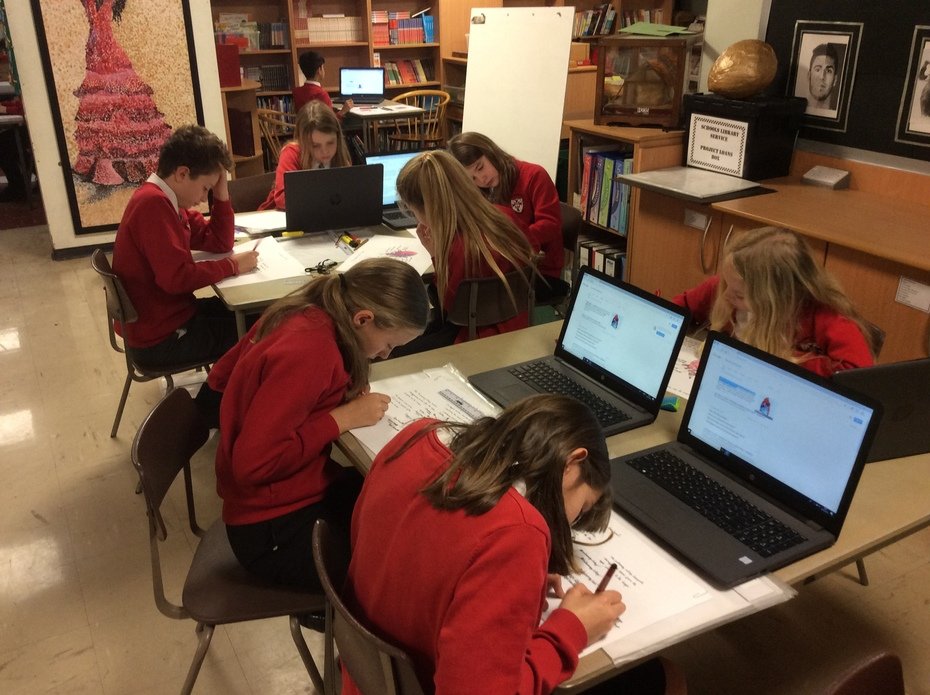 Investment in iPads
We are very grateful to members of the CSA who purchased a new set of iPads for the children to use as a result of their fund raising efforts. We are also very grateful to one of our parents who made a very generous contribution towards the cost of our iPads.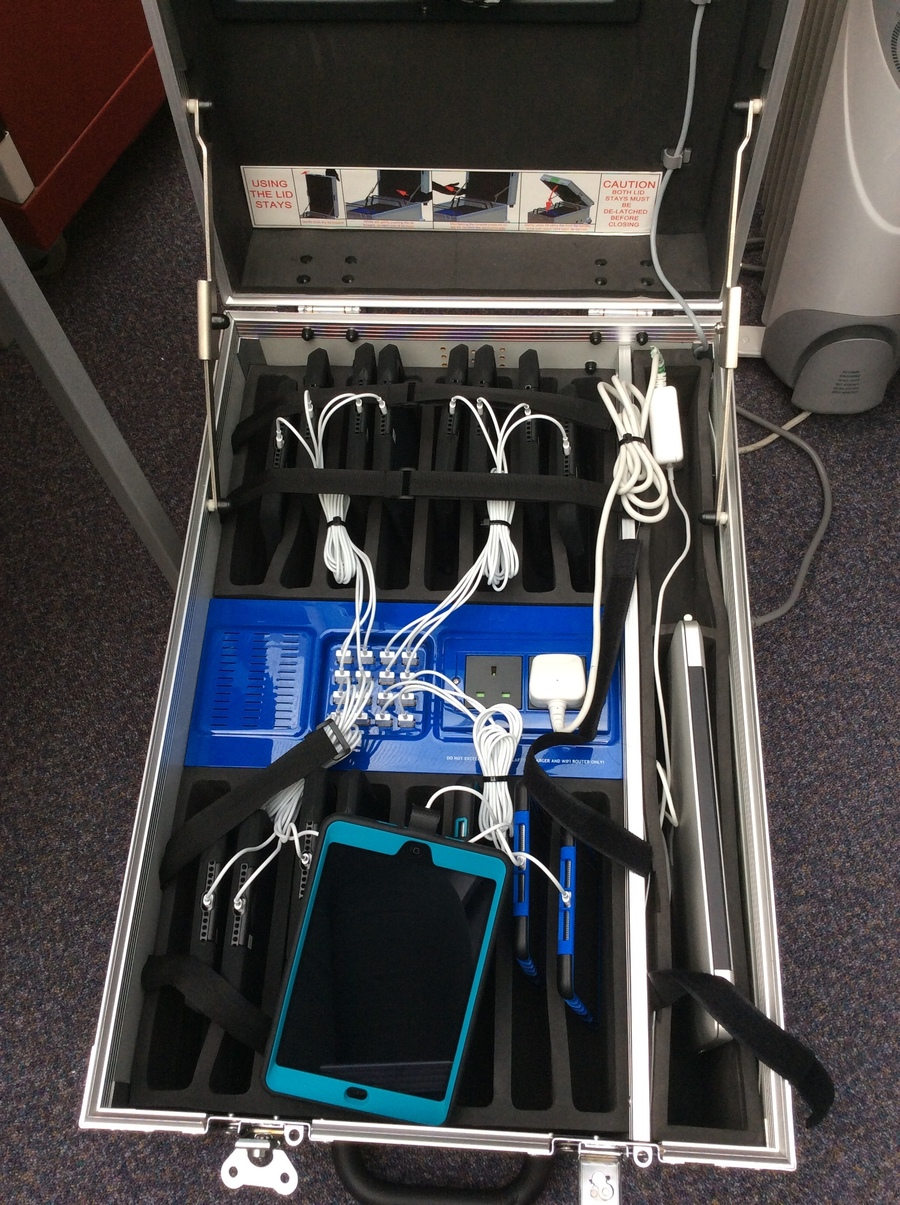 CSA Beetle Drive
Our Beetle Drive was a fun family evening of fast paced games! Prizes were given for the highest scores, the lowest score and also for the most creatively drawn beetles. Thank you for your support at this event.