School Council
Our School Council is made up of two pupils from each class who are democratically elected to represent the views of all pupils and they work together to make Copley Junior an even better school. School Council members meet to discuss many different aspects of school life and have a big say in how our school is run.

Our School Council 2019-2020
Year 3
Pearl – Harry D and Holly N

Opal – Eddie H and Tillieann L

Year 4
Emerald – Kalis N and Poppy W

Aquamarine – Fynn H and Olivia W

Year 5
Diamond – Nieve P and George C

Topaz – Emilia K and Billy K

Year 6
Amethyst – Olivia T and Martin S

Jet – Amelia D and Eliza W

How do I get elected if I want to become part of the School Council?
Elections for the School Council are held every year in the autumn term. If you have just served on the School Council for the previous year, we ask that you do not stand again for the next year, as we like to give different children the chance to take part.
At School Council election time, all children in school are invited to stand if they are interested. You will need to prepare a short speech to persuade class members to vote for you! You might like to prepare a campaign poster or write some notes to help you. Share with your class all the reasons why you would make a great Class Councillor – perhaps you are full of good ideas, a good listener, maybe you are good at organising events and enthusiastic about making Copley Junior even better.
After you have shared your ideas with your class, everyone in your class will be asked to vote. The elections for School Council are a good example of democracy; this means everyone in your class has the chance to be involved in deciding who will be the Class Councillors, as everyone has a vote. We use a ballot box and votes are counted by pupil returning officers. Our elections run just like the General Election that decides who is in government for the country.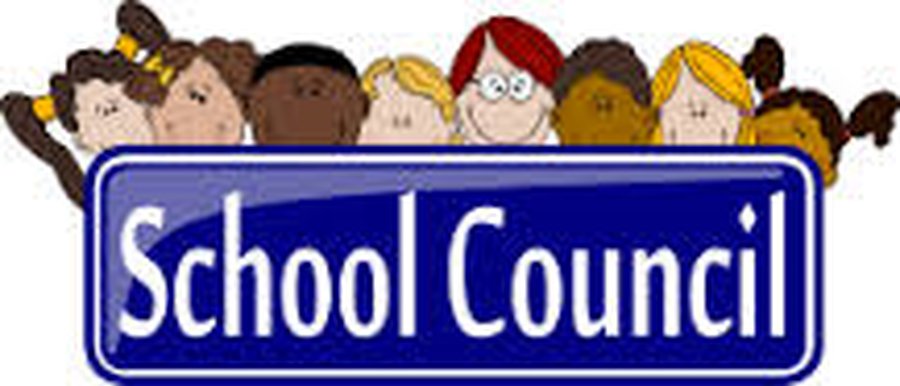 Who is the lead teacher for the School Council?
Miss Tierney leads on this aspect of school life. She attends all the meetings and oversees the work of the School Council. She is very enthusiastic and loves working with the School Council!
When do the School Council meet?
The School Council meets regularly through the school year. The School Council display board outside the hall and this website page give you information about what the School Council has been working on. The agendas and minutes for the meetings are on display on the School Council board and the minutes are on this website page also.
I am not a member of the School Council. How are my views and ideas listened to?
If you have a great idea or something you want the School Council to discuss, please use the suggestions wallet outside the school hall or speak to your Class Councillor. Your Class Councillors are the link between the class and the School Council. When the School Council is taking forward an action e.g. choosing new class names, they will come back to your class for your ideas and they will then share these at the School Council meeting so that everyone's views are considered.
How can I find out more about the work of School Councils?
You can visit the CBBC Newsround website to find out more about being in a School Council. Click on the link below.

http://news.bbc.co.uk/cbbcnews/hi/find_out/guides/uk/school_councils/newsid_3043000/3043237.stm
School Council Minutes
Keep in touch with the work of the School Council by reading the minutes of our meetings. Please click on the links below:
Minutes from 2019-2020 will appear here...
Pupil Survey

Our most recent survey was formulated by members of the School Council and was completed by every pupil in school. The results helped to guide our next steps as we continue to develop provision at Copley Junior. The School Council had a meeting to discuss the results and shared these with all the pupils to help us to decide on our next steps.

Remembrance Day
Children in the School Council prepared and led our assembly for Remembrance Day.
The School Council placed remembrance pebbles around the school grounds. If children found a remembrance pebble, they could take a moment to think about all the people in the armed forces and their families. Once children had had their moment with the pebble, they could choose to either leave the pebble for another child to find so they could have a moment to remember, or they could keep the pebble.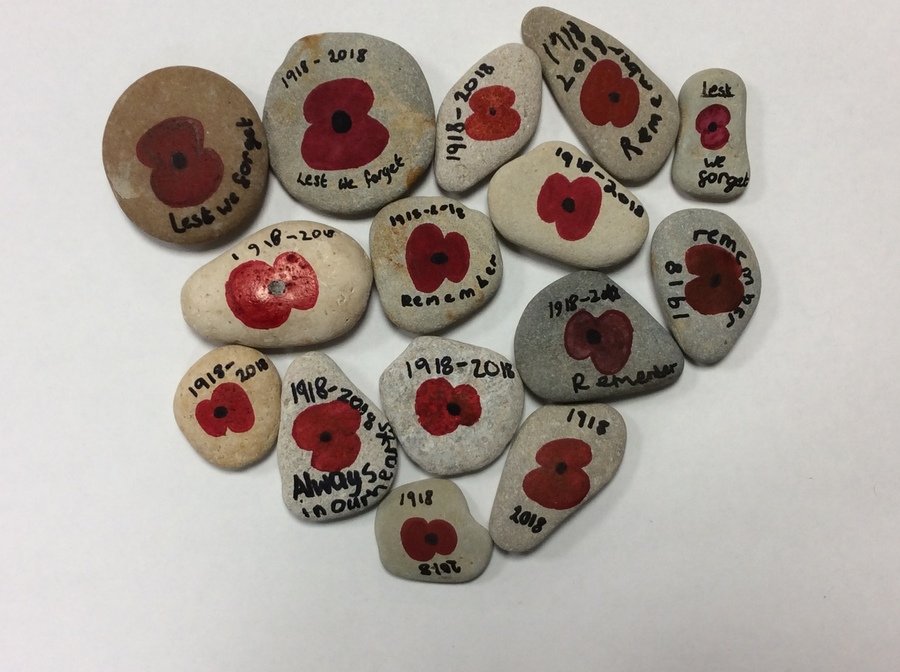 Children in Need
We planned activities to have fun and raise money for Children in Need, including a non-uniform day with a colourful/spotty theme and the opportunity to watch Disney animation movies at break times, with a small admission fee to raise funds for this worthwhile charity.

Thank you to all the children who brought donations on the day, raising £226 for Children in Need. Well done to all the children in the School Council for organising such a successful day.

Please click on the first image below to view our gallery of Children in Need photos.
Red Nose Day for Comic Relief
Our School Council decided to have fun on Red Nose Day by inviting children to come into school dressed in red or non-uniform clothes, with an added theme of 'crazy hair'! As well as bringing in a voluntary donation for the Comic Relief charity, children could bring in an extra 50p to enter the 'Craziest Hair Competition'. Well done to our winners: Lottie (1st), Eden (2nd) and Lidija (3rd), who received prizes for their creative and crazy hairstyles.
Please click on the first photo below to view our gallery of photographs from Comic Relief 2019.
Talent Show
Our annual Talent Show is organised by the School Council. The School Council designed letters and posters to publicise the Talent Show. We saw an eclectic range of talents from children in each year group, including dance, cheer leading, magic, gymnastics, drama, poetry performances, piano solo and vocalists. Following the year group talent shows, the whole school enjoyed the Talent Show Finals before voting with a counter for their favourite act. Trophies were presented to the children in 3rd, 2nd and 1st place. We can certainly say that Copley Has Talent!

Please click on the first image below to view photos from our Talent Show.
Well done to the 2019 winner of Copley's Talent Show, with her fantastic and humorous poetry recital!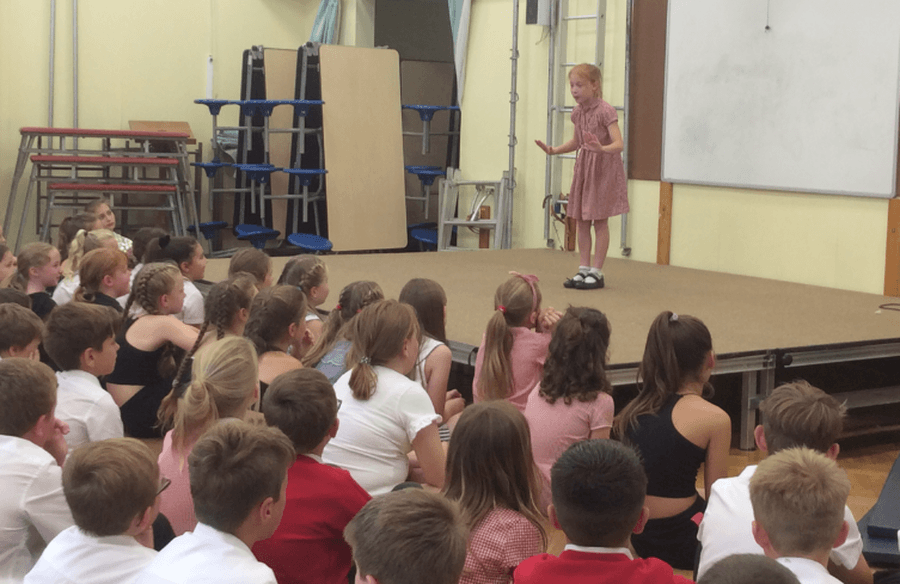 Our School Code of Conduct
Members of the School Council worked with Class Councils to formulate our Copley Code of Conduct.
Changes to the School Lunch System
Members of the School Council led consultation with children in all classes about changes to the school lunch system. You can see the results of the vote below. As a result, the new school dinner system was introduced.
Year 2 Welcome Booklet
The School Council designed and prepared a Welcome Booklet for our Year 2 children who are joining us in September. We hope you enjoy reading it.
Are You Interested in Joining the School Council?
Thinking about applying for the role of School Council member next year? Have a look at the application form below so that you can be well prepared!