Online Safety
In school, children are taught Computing and it is used to support learning across the curriculum. The Computing Curriculum states that 'children should be taught to use technology safely, respectfully and responsibly; recognise acceptable/unacceptable behaviour; and identify a range of ways to report concerns about content and contact.'
As outlined in our Online Safety and Acceptable Use Policy, Online Safety education will be provided in the following ways at Copley Junior:
A planned online safety programme will be provided as part of Computing/PSHE/RSE and other lessons and will be regularly revisited – this will cover both the use of ICT and new technologies in and outside school
Key online safety messages will be reinforced as part of a planned programme of assemblies and tutorial/pastoral activities
Pupils will be taught in all lessons to be critically aware of the materials/content they access on-line and be guided to validate the accuracy of information
By the end of Key Stage 2, we aim for all pupils to know:
that for most people the internet is an integral part of life and has many benefits.
about the benefits of rationing time spent online, the risks of excessive time spent on electronic devices and the impact of positive and negative content online on their own and others' mental and physical wellbeing.
how to consider the effect of their online actions on others and know how to recognise and display respectful behaviour online and the importance of keeping personal information private.
why social media, some computer games and online gaming, for example, are age restricted.
that the internet can also be a negative place where online abuse, trolling, bullying and harassment can take place, which can have a negative impact on mental health.
how to be a discerning consumer of information online including understanding that information, including that from search engines, is ranked, selected and targeted.
where and how to report concerns and get support with issues online.
All children are taught how to make effective use of the internet alongside SMART (Safe, Meeting, Accepting, Reliable, Tell) rules to stay safe online. Our 'Rules for Responsible Use' are studied in all years, are displayed in prominent places around school and can be seen below.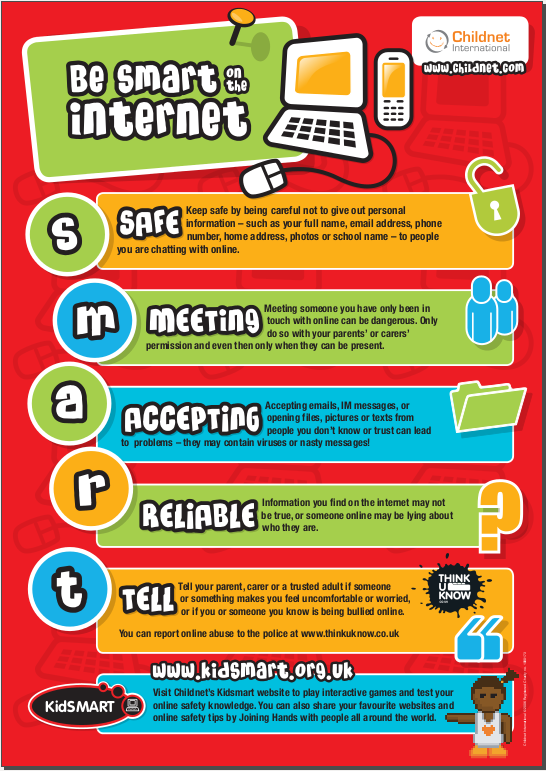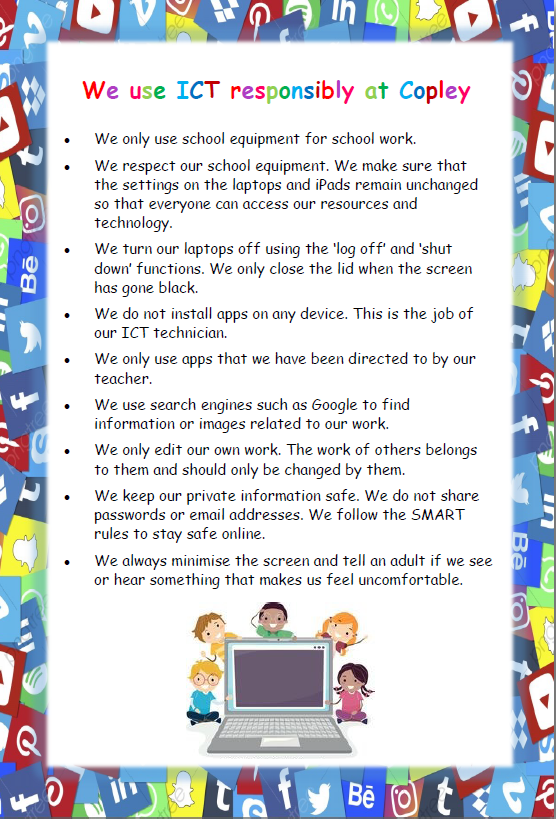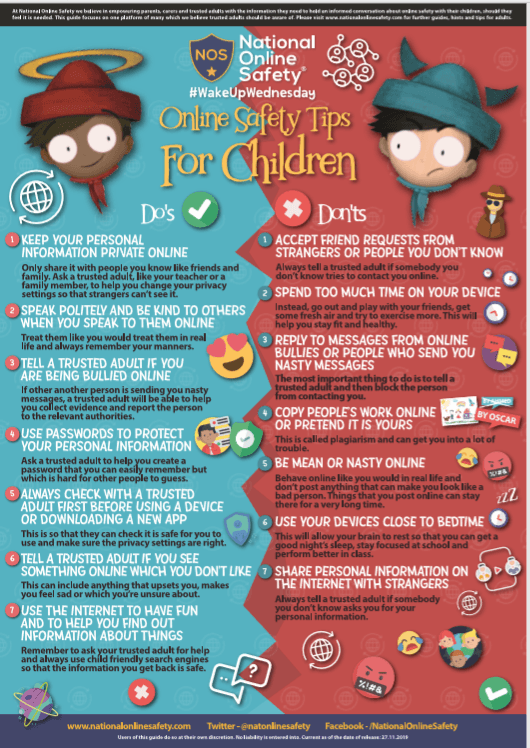 You can download a full-size version of this poster by clicking here.
'Safer Internet Day'
We have an annual online safety focus as part of 'Safer Internet Day'. This happens in February each year, supported by resources available from the UK Safer Internet Centre.
The theme for each class comes from the results of a questionnaire which is completed by all children about their internet use and online behaviours. Key themes include:-
Keeping your personal information private

The reliability of online information

Respect and responsibility

Ways to recognise and report concerns

Healthy lifestyle balance of screen and real activities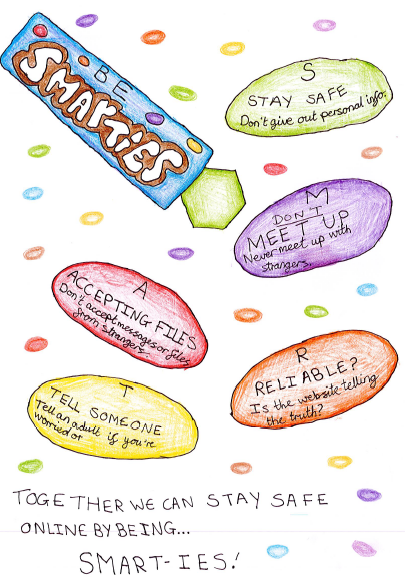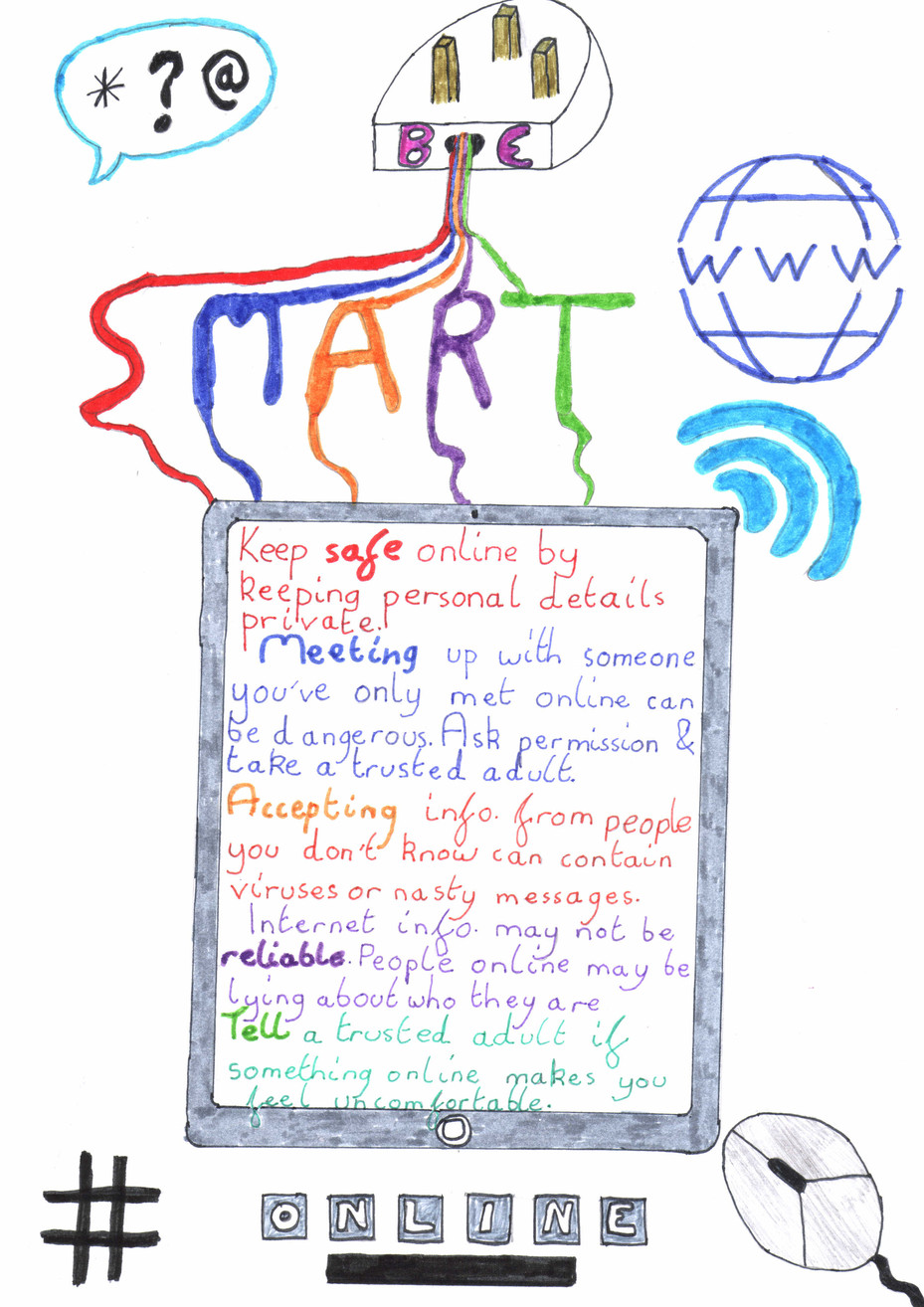 Internet Safety Week 2020
The theme for our 2020 Online Safety Week was 'Together for a better internet'.
Year 4 have learned more about how to keep safe online with the 2020 national e-safety theme of 'Together for a better internet'. Children then produced a paper chain with messages about online safety showing how together we can create a safer internet.
Year 5 learned more about how to keep safe online and then designed their recipes for a safer internet. Great ideas and work, Year 5!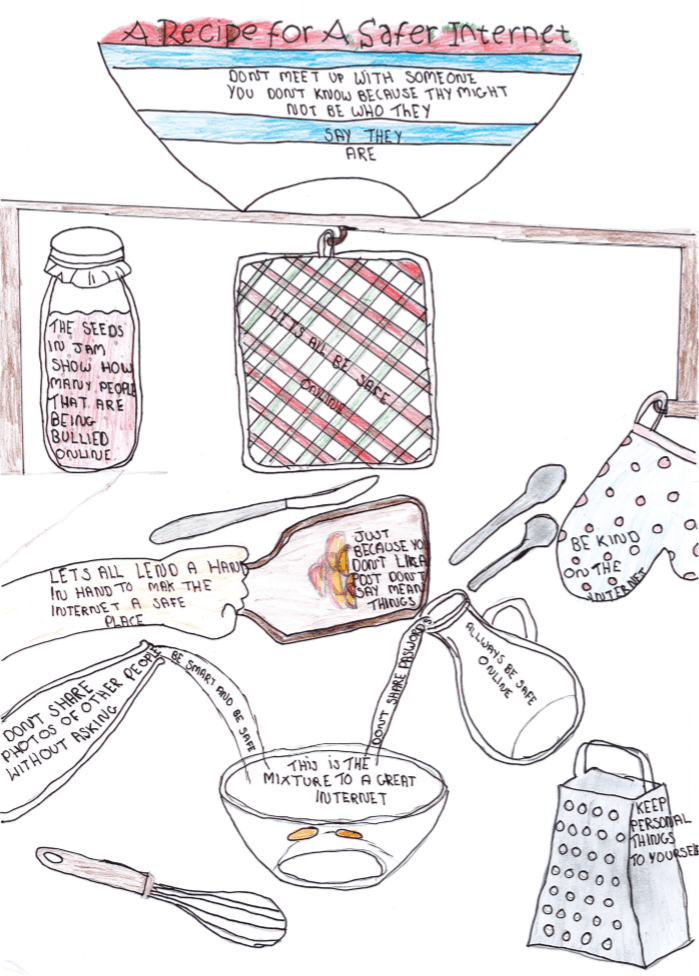 Online Safety Week 2021

During Internet Safety Week, children at home and at school considered the theme of: 'An internet we trust: exploring reliability in the online world.'
During Internet Safety Week we watched and discussed online e-safety assemblies, including the national 'Safer Internet' assembly; we took part in an online safety quiz to test our knowledge and understanding; we took part in the 'Detective Challenge' and joined in the live Safer Internet event with Manchester United to help us think about reliability in the online world.
Children were challenged to undertake the 'Detective Challenge' to see how many e-safety challenges they could complete.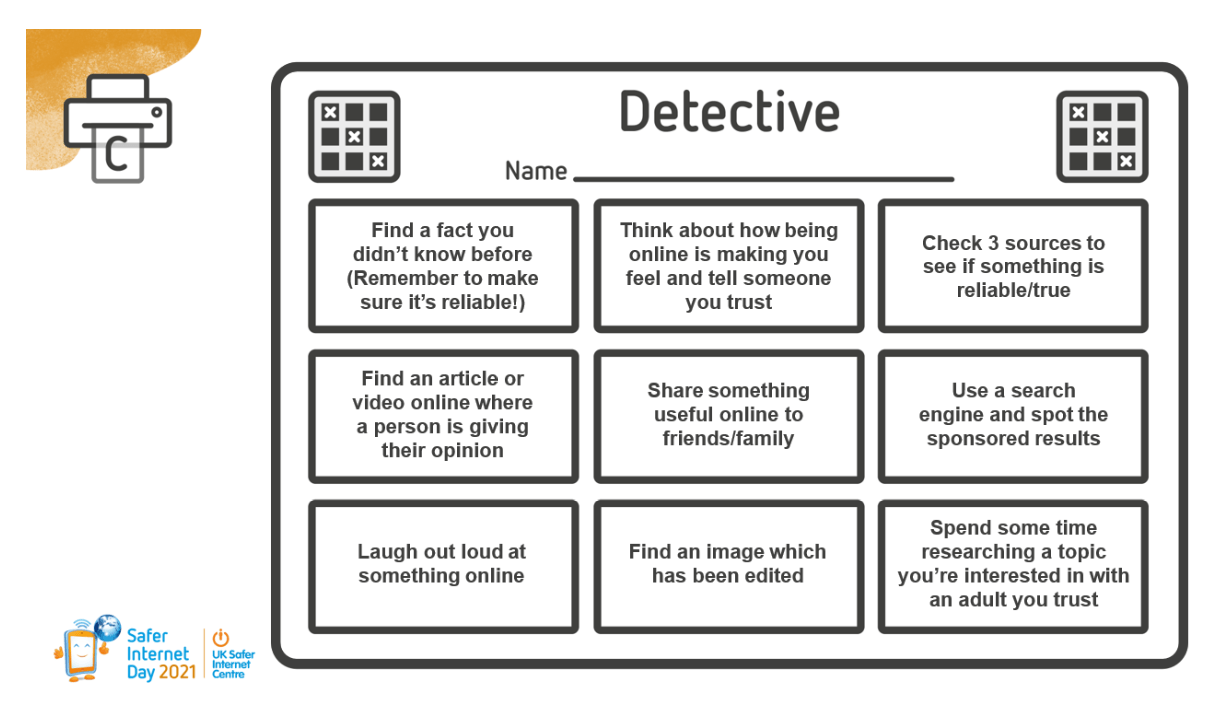 As part of their work on Online Safety, Year 3 helped some of their favourite fairy tale characters solve some of their online dilemmas such as sharing personal information and responding to cyber bullying. Year 3 were quick to respond to their problems with friendly text messages of advice.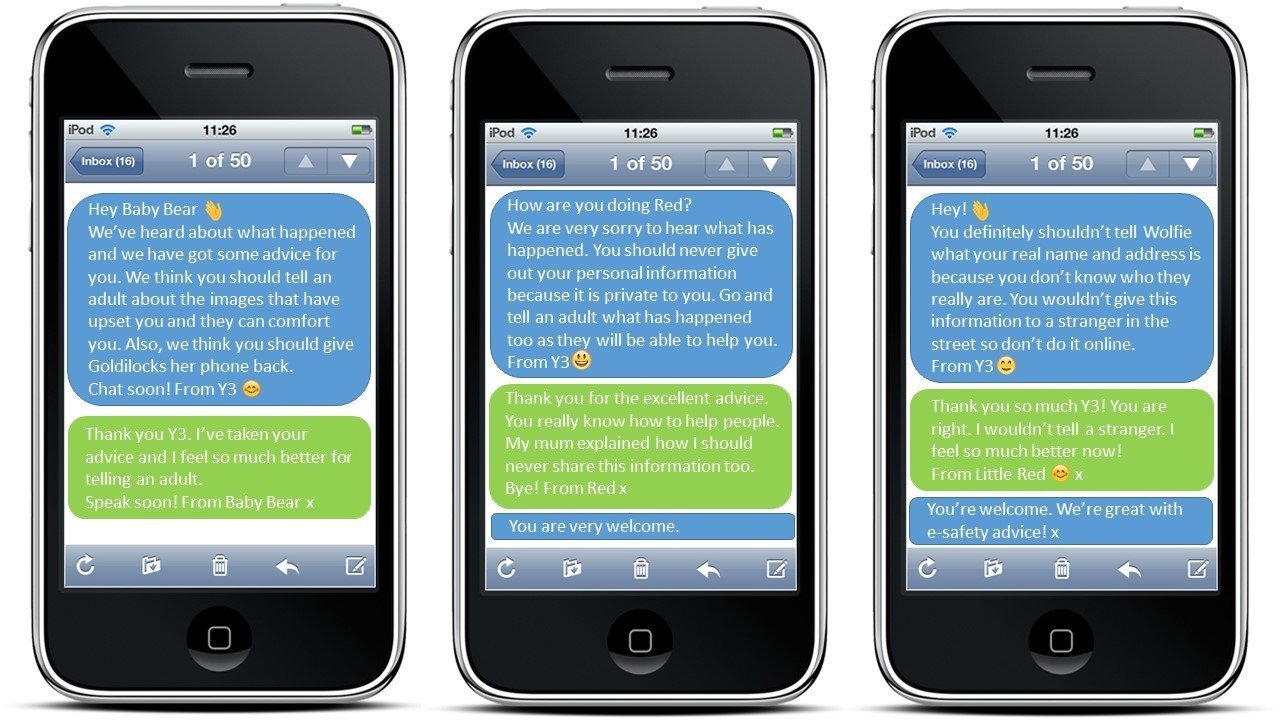 Discussion of online safety assemblies helped to develop children's understanding of the reliability of the online world.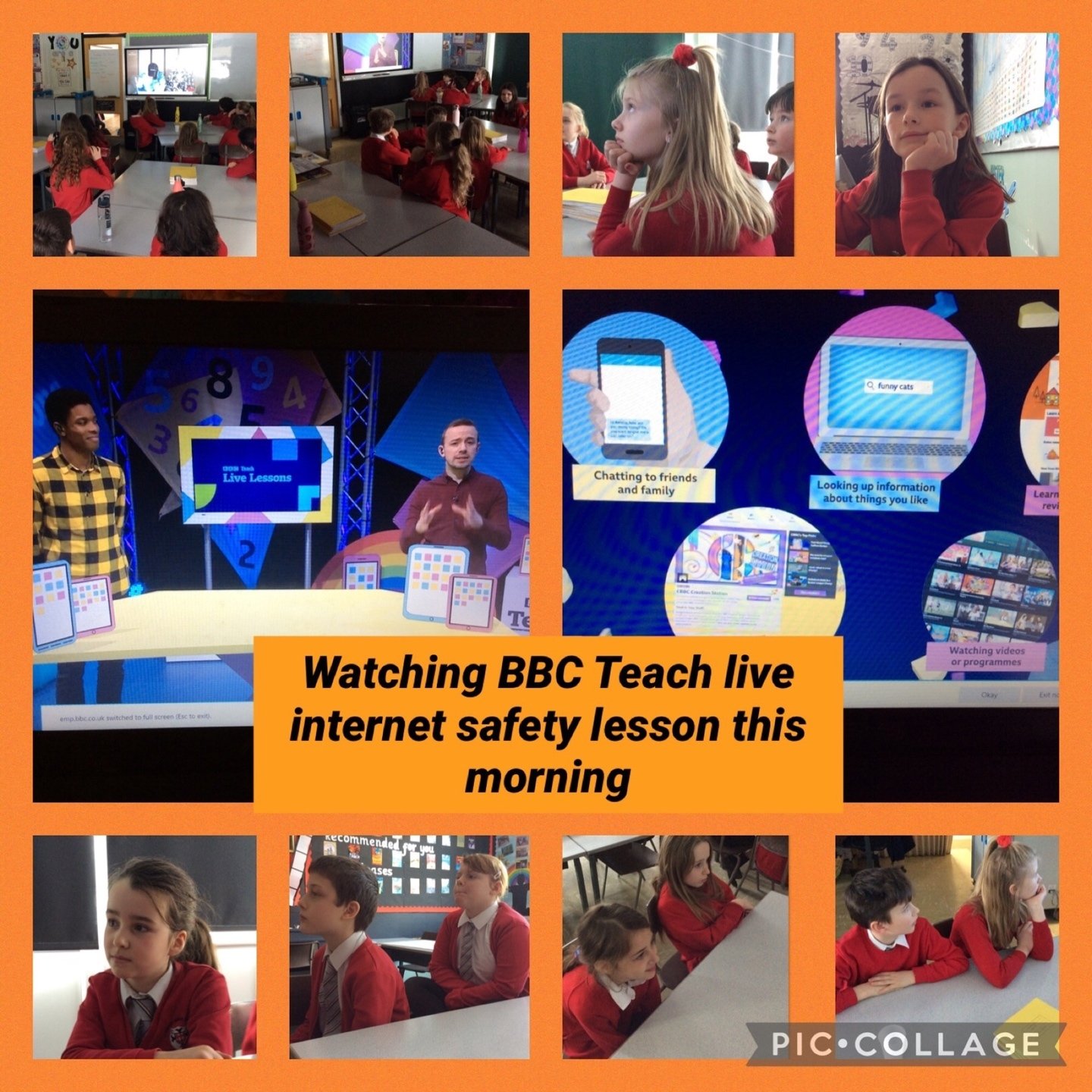 Year 5 discussed items that they could put into their online safety toolkit and how these link to our behaviour online.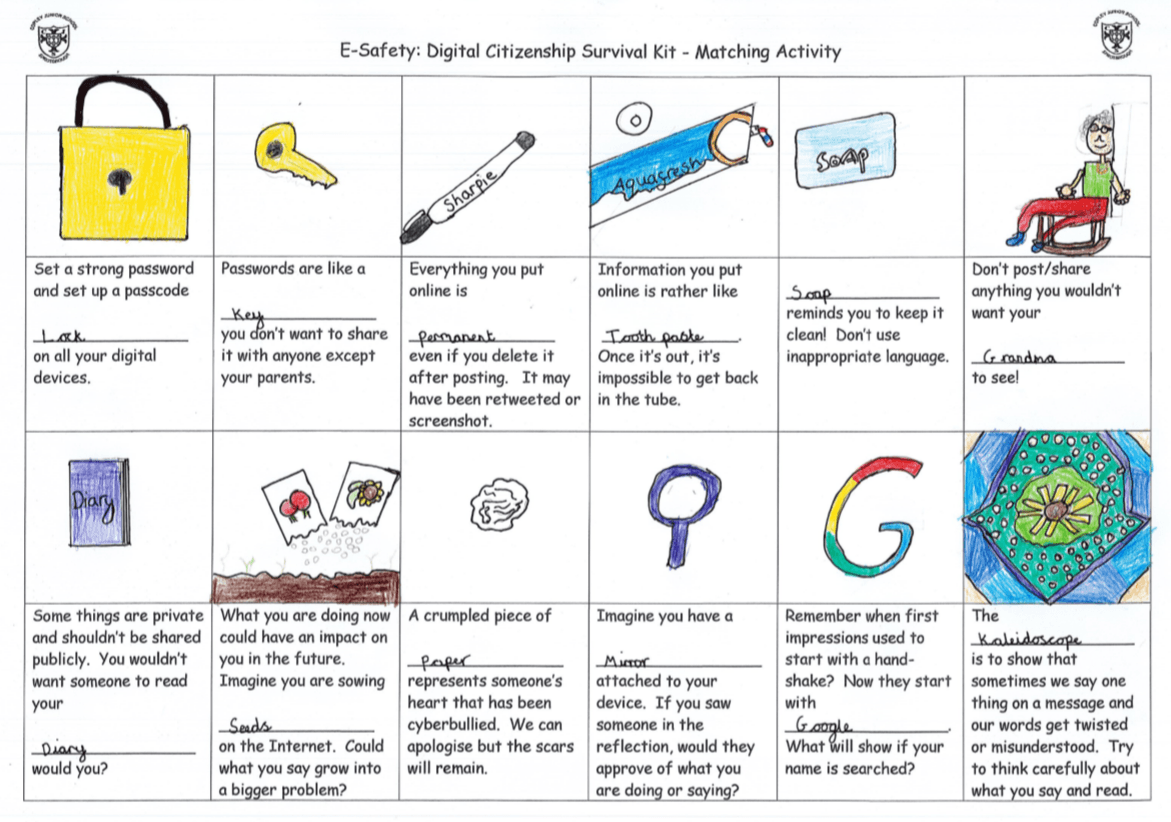 Children in Year 6 designed posters to explain the SMART Online Safety rules.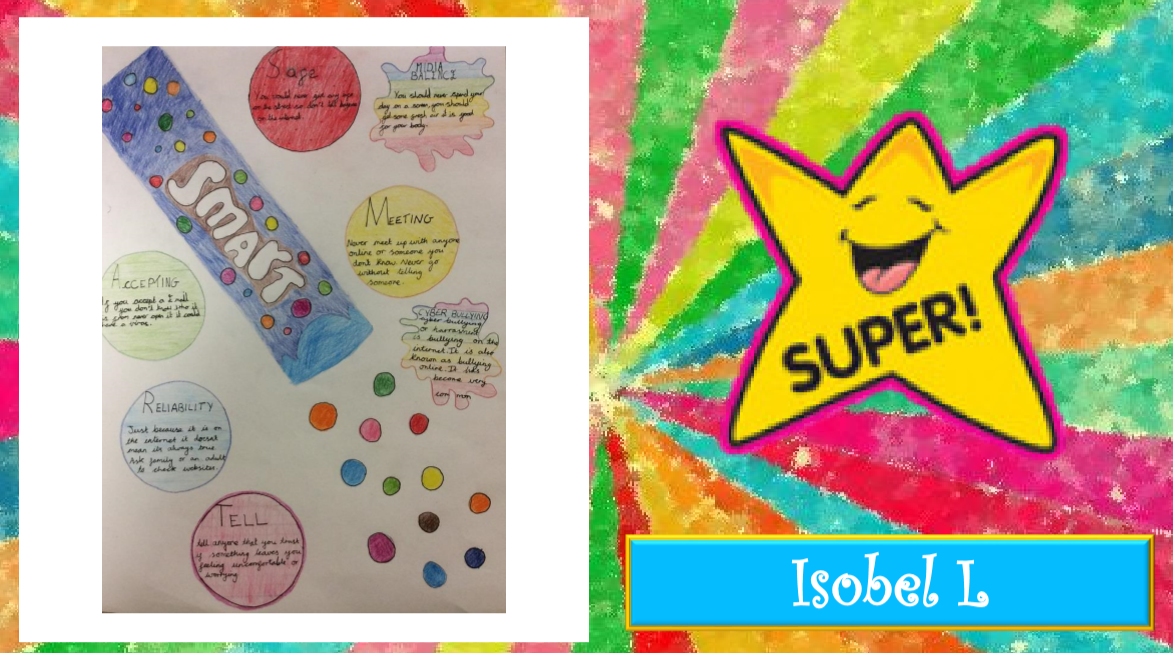 Online Safety at Home
There are many benefits to having online access, but it is important to keep your child safe.
To keep your child safe the following tips should be considered:
Setting security settings within your browser/s

Encourage children to use their laptop/tablet in a family area where possible

Consider the use of mobiles phones, games consoles, tablets and other devices with access to the Internet

Regularly check the Internet sites your child has visited by looking in the history and favourites
Your child should also be advised to:
Tell you about the websites they are using

Only use child friendly search engines

Only email people they know

Never give out personal information

Never arrange to meet people they have met on the Internet without the approval and consent of a parent/carer first

Only use a webcam with people they know and with the approval and consent of a parent/carer first

Tell you immediately if they see anything they are unhappy with
Additional Information
For further information please click on the picture links below:
Think U Know
Visit the 'Think U Know' website by clicking on the image below. This website offers:
useful information and advice for parents/carers to support you in keeping your child safe online


guidance section for children aged 5-7 years - find out about Lee and Kim's adventures or watch Hector and his friends learn how to use computers safely

guidance section for children aged 8-10 years - this includes games and safe ways to game, chat and share online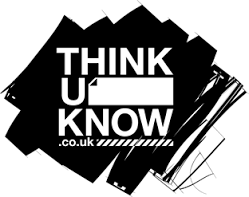 CEOP
CEOP (Child Exploitation and Online Protection)
If you are worried about online abuse or the way someone has been communicating online, you can report this to CEOP. CEOP has helped thousands of people in need of support. You can visit the 'CEOP' website by clicking on the image below.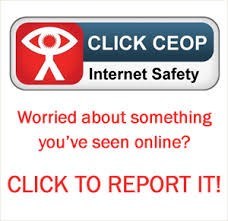 National Online Safety Centre
This website hosts a lot of helpful guidance about how you can support you child to stay safe online. You can visit the National Online Safety website by clicking on the image below.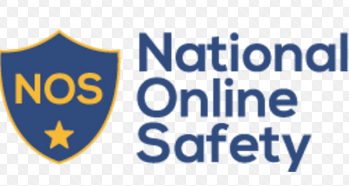 Childnet
Childnet International is a non-profit organisation working with others to help make the internet a great and safe place for children. The website hosts very useful information for parents/carers on a range of topics including screen time boundaries, social networking, gaming, use of apps, video chat and webcams, live streaming etc. You can visit the 'Childnet International' website by clicking on the image below.

Childnet has produced an excellent short leaflet named 'Supporting Young People Online - Information and Advice for Parents/Carers'. To access this helpful guidance, please click here.
Barnardo's Online Safety Guidance
One of our Parent Forum members sent in details of very helpful guidance on the Barnardo's website. To view the online safety guidance provided by Barnardo's, please click here.
A parents' guide to online sexual harassment from the Children's Commissioner. This has been shared with all of our parent community via ParentPay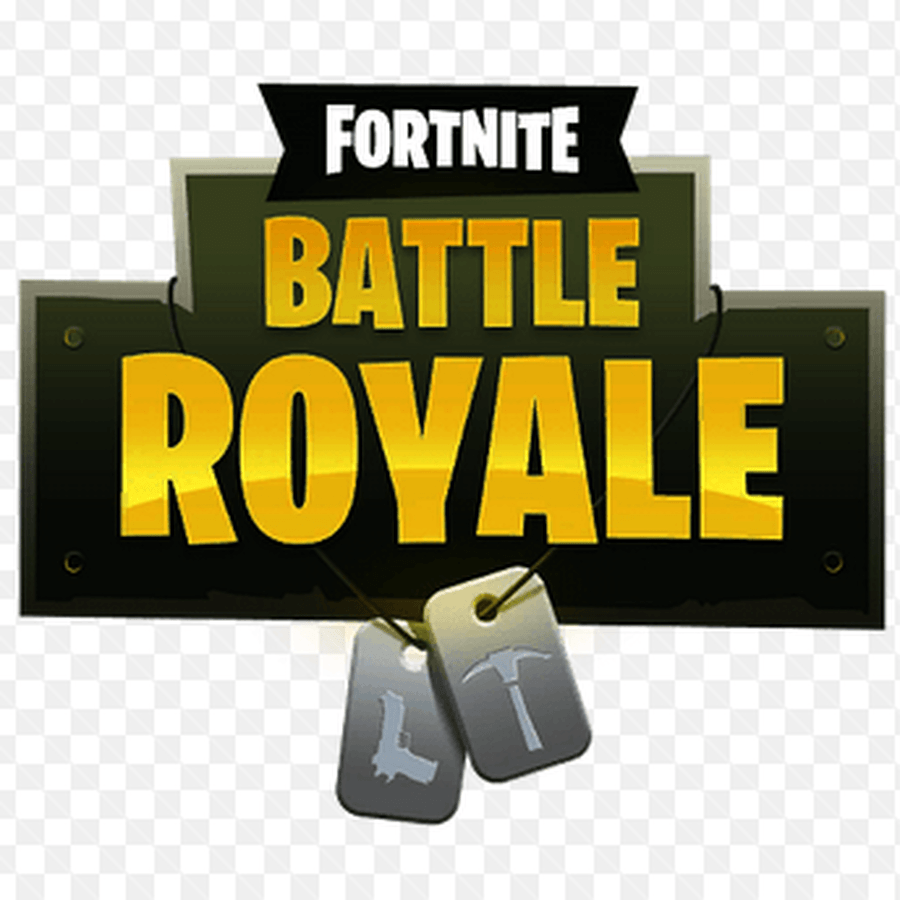 Fortnite is an online game, Battle Royale is a part of Fortnite where players do not have to pay to play. In Battle Royale, the free segment of Fortnite, 100 players compete against each other to be the last person standing in player vs player (PVP) combat. Users are playing against people of different ages from across the world, and Fortnite has in game audio chat so that players can talk and interact with each other as they play. Fortnite has a PEGI rating of 12+, PEGI have said this is due to the: 'frequent scenes of mild violence. It is not suitable for persons under 12 years of age'.
This PEGI rating only takes into account the content in the game and not the contact element, where players may be exposed to swearing and offensive language from strangers in voice or on-screen text chat.
Please click here to access the 'What parents need to know about Fortnite' guidance shared on the www.nationalonlinesafety.com website.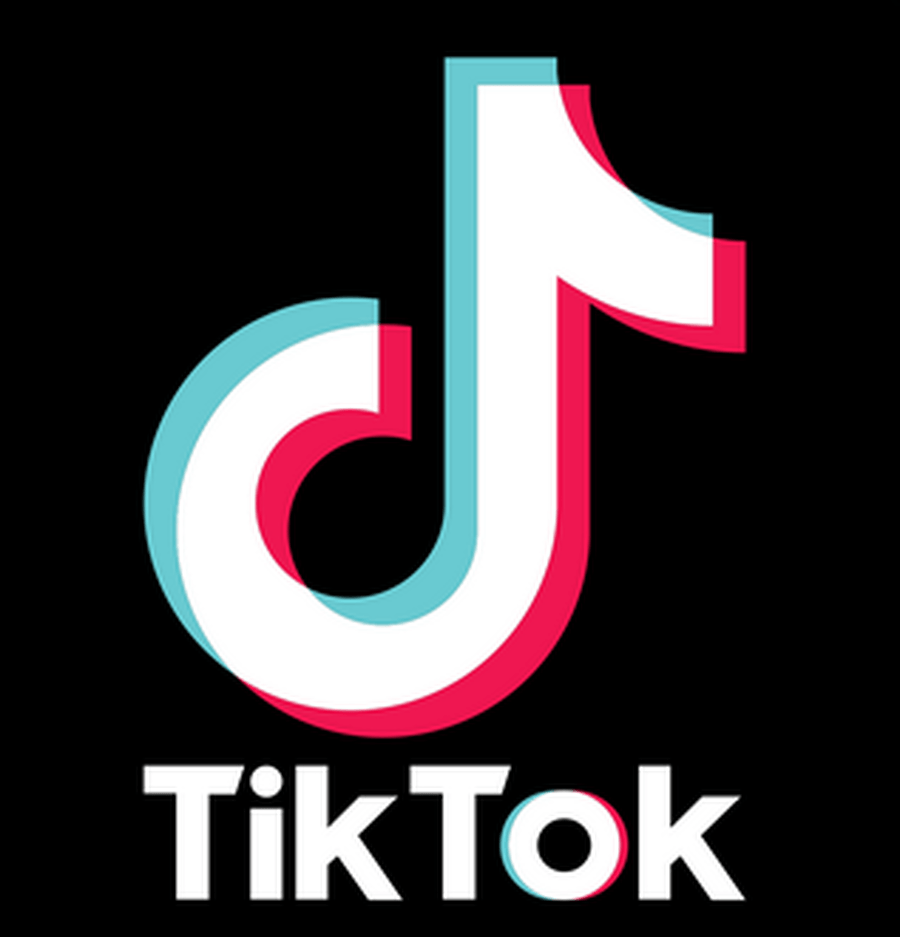 TikTok is a global video community where users create, share and discover 'funny and memorable moments' via short video clips – typically about 15 seconds long. Videos can be 'spiced up' with special effect filters, stickers, music and sound clips. Currently one of the world's most popular apps, TikTok was formerly known as Musical.ly. Please note that TikTok has an age restriction of 12+.
Please click here to access the 'What parents need to know about TikTok' guidance shared on the www.nationalonlinesafety.com website.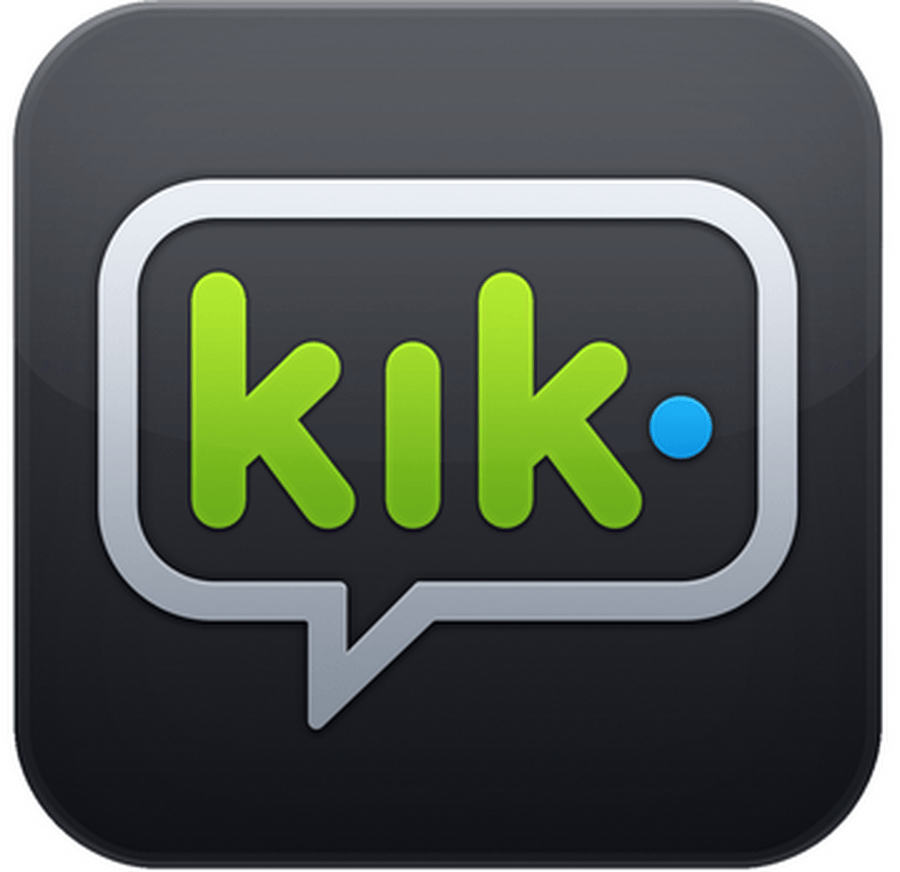 Kik is a free messaging app used by 300 million people worldwide that lets users exchange messages, photos, videos, GIFs and webpages via a Wi-Fi connection or data plan. Kik is unusual in that your child can sign up without a phone number and then find and message other people via just their username. Kik is aimed at anyone aged 13 years and older – the app says teens between 13 and 18 years old will need parental permission but it does not verify ages. Please note that Kik has an age restriction of 13+.
Please click here to access the 'What parents need to know about Kik' guidance shared on the www.nationalonlinesafety.com website.
Zoom
Please click here to access the 'What parents need to know about Zoom' guidance shared on the www.nationalonlinesafety.com website.
Pupil-Friendly Online Safety Leaflet
Well done to our Year 5/6 Anti-Bullying Ambassadors who worked independently to produce this child-friendly e-safety leaflet to give to all the children in school.Thank you to our Anti-Bullying Ambassadors for supporting pupils in school to be safe online.

Our Anti-Bullying Ambassadors lead work across school to promote online safety and anti-bullying.